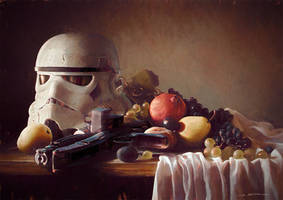 Tip Jar
Support my work by contributing to my tip jar. This tier won't include any specific perks, but you will receive my appreciation.
---

Description
▷ Buy me a Coffee ▷ Patreon ▷ Instagram ▷ ArtStation ▷ Gumroad ▷ Storenvy (Shop)
"the endless space of a room definitly starts to shape its form in your head, nothing less should you expect from a brain...."
well, some manipulating stuff again, from my recent photosessions...
also this is one of my submissions for RASTER!
www.rasterized.org/www/?load_m…
so take a look, if you have the time, to step in a really wicked world of art!
thanks for your c0mments and crits, but even when i´m not so much online at the moment, you should know, your opinion means a lot to me and is also very appreciated.
■ Copyright notice and disclaimer:
- Created by Oliver Wetter / Ars Fantasio.
- You are welcome to share my work or repost it, but please don't claim or sell it as your own.
Image size
600x900px 101.15 KB