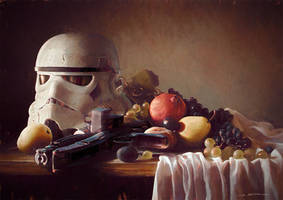 Tip Jar
Support my work by contributing to my tip jar. This tier won't include any specific perks, but you will receive my appreciation.
---

Description
▷ Instagram ▷ Gumroad ▷ Patreon ▷ Official Shop


++EDIT++
Since these Tool Presets seem only to work with PS CS6 and higher, I decided to leave the download public, yay
++EDIT END++
There´s a video on how to utilize some of the brushes for creature skin

The video
can be watched here:
youtu.be/Mfqr6o27N7M
The related piece can be found here:
Creature Skin Demo in Photoshop

And another one for smoother Skin

youtu.be/bsQ6cVVIe4A


Howdy!
This package includes my tool presets for painting skin, basically the collection of brushes is for painting human skin and creatures such as Kaiju´s, Gremlins, etc. and I´d dare to say it is even useful for retouching.
Next week I´ll post another piece that shows the "rougher" skin that can be achieved with it

And a also a video explaining the use.
How To Use.
These brushes don´t magically do skin for you, working on a piece requires to lay down a base painting, refine values, add light and shadow and paint with texture on top. Experienced artists have their own workflow and know how to adjust the brushes to their liking. So my tip is that if you are not aquainted with Tool Presets in Photoshop yet, get used to the Brush Panel and its settings first. The Tool Presets are in most cases distilled and highly customized versions of other existing brushes and in that regard only useful for their creators. I tried to name the presets by what they look like, not what they are. Maybe you see something totally different in them - that would be extremely fine. I hope this becomes useful to you!
Installation:
Just download the file here:
www.patreon.com/creation?hid=1…
unzip and drag the .tpl-file into Photoshop, open the window "tool presets" to see the tools. You might want to click on the option "show current tool only" to have a nice coherent list like in the preview.
Important note:
This package is free to download until April 1 after that time it will be available for patrons only
- so grab it and spread the word, thanks!
Goal:
For the future I´d like to release more tool presets like this one and most of all, I´d like to give a video tutorial with an exact overview of what each brush does on a painting example. For this to happen, I hope we can reach my first milestone goal on Patreon, thanks for your kind support and consideration!
■ Copyright notice and disclaimer:
- Created by Oliver Wetter / Ars Fantasio.
- You are welcome to share my work or repost it, but please don't claim or sell it as your own.
Image size
1004x2795px 1 MB