Deviation Actions
Daily Deviation
September 22, 2012
Android Legacy :: Messenger II by `
fantasio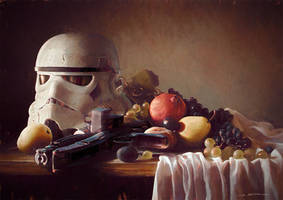 Tip Jar
Support my work by contributing to my tip jar. This tier won't include any specific perks, but you will receive my appreciation.
---

Android Legacy :: Messenger II
Description
▷ Instagram ▷ Gumroad ▷ Patreon ▷ Official Shop

Since there was a decent demand for a tutorial on how to achieve the tron / android look :
I did a 6 page tutorial for the German Advanced Photoshop magazine (now "bildbearbeiter")
www.der-bildbearbeiter.de/2012…
Interesting for German readers only.
The complete workshop covers how to create the tubes with the pen tool and how to achieve cyborg-skin-look.
I have put a little overview / walkthrough on my blog here:
fantasiox.blogspot.de/2012/04/…
All image credits are mentioned and used with permission, the model is courtesy of
mjranum-stock
Hope you like and I hope it is a helpful article.
cheers,
f
■ Copyright notice and disclaimer:
- Created by Oliver Wetter / Ars Fantasio.
- You are welcome to share my work or repost it, but please don't claim or sell it as your own.
Image size
904x900px 350.17 KB