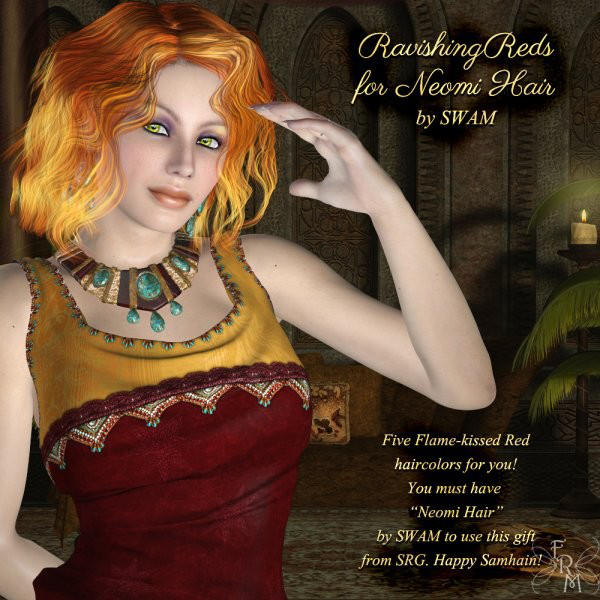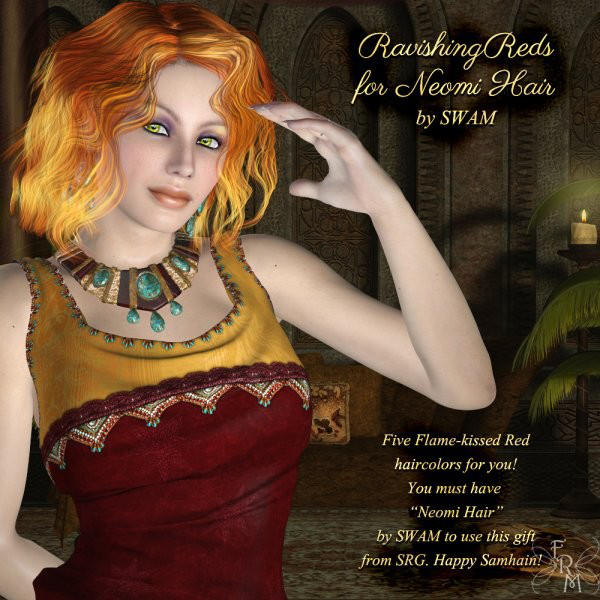 Watch
Red Neomi Hair V4
by Sidhe Rose Graphics is
exclusively
on FRM and
free
!
We all love the red hair, don't we? But, are you tired of funky, and blah red colors for hair? Here's some to knock those all in the corner! Five flame-kissed textures for Neomi Hair. These are blends of two different richly colored textures for darker roots and lighter ends . There are nine (9) separate textures in this set.
System requirements:
Poser 5+
Generation 4 Characters
PC and Mac Compatible
Tested on pc in Poser Pro 2014
Swam's Neomi Hair
Will likely work in most versions of DAZ Studio with some Diffuse and Specular Color adjusments.
Sidhe Rose Graphics store
DragonRose Studios
Deviantart page
sidherose