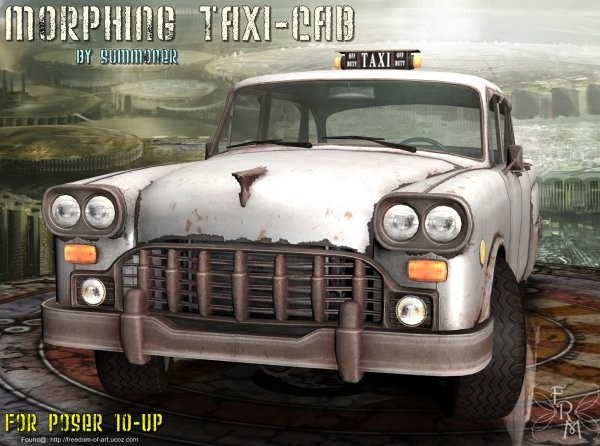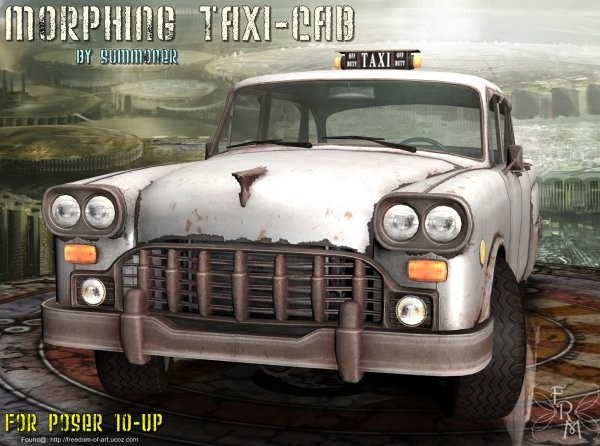 Morphing Taxi-Cab
by Summoner is now on FRM!
Not just a simple Car like you are used to get Fully articulated WM Figure with loads of Morphing options on the Surface to bump it Crash it .
Simulate Accidents or just use it as a Freaky Taxi Cab in your Fantasy Scenes. Master Dials to open Doors Steer Or spin the Wheels. Taxi also comes in two Color Options
There are so many Articulation options that I am not able to Describe each of it so find out your self all the Stunning Possibilities that I Probably not even am aware of.
!! Poser Fan Art !!
Product Requirements and Compatibility:
Poser 2014 +++
Not Supported in Daz Studio
PC/Mac Compatible
some Summoner's products
Deviantart page
Summoner65