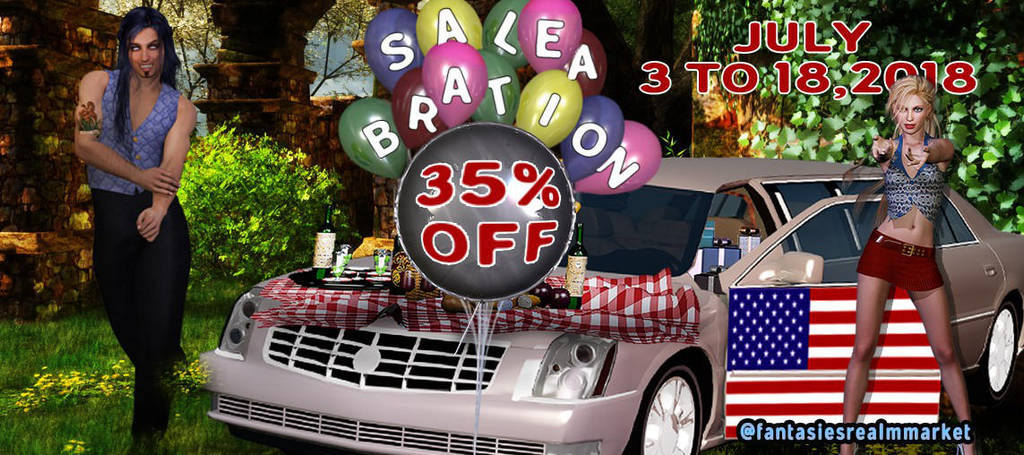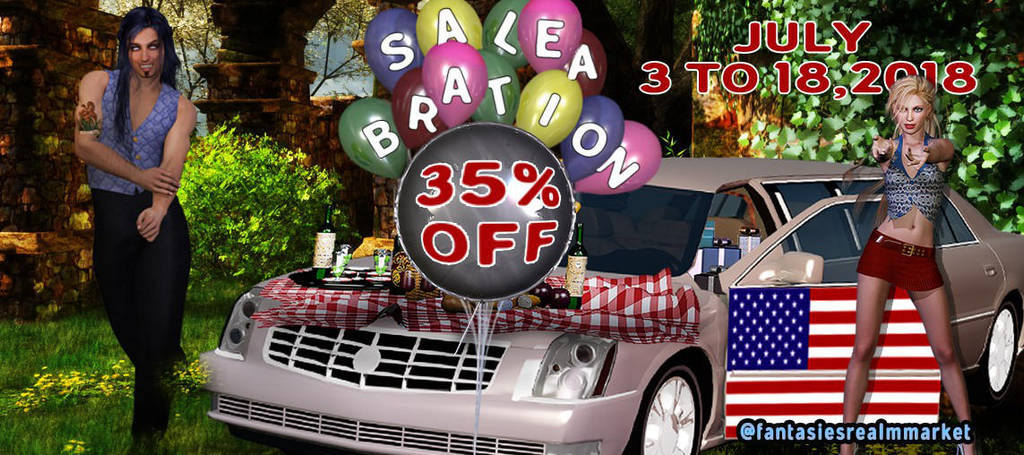 Watch
Save 35% off EVERYTHING IN OUR STORE! We are celebrating both the Fourth of July AND our stores 11th Birthday!
Come on in, browse and hopefully find something you just can't be without, tell everyone about it. Happy Rendering.
Mel's Fantasy Places
10 magical backs for you to use
Rattlesnake Jake for M4
Exclusive
Lucious Native American skin plus 6 light sets
Dragon Kin Expansion
Exclusive
12 complete textures plus extras for clasp and gem
Wedding Extravaganza for M4 Tux
Exclusive
4 textures for the entire Tux set
Absinthe Veritae Set
Exclusive
The entire serving set for your green fairy drink complete with labels, sugar and more.
KynleeFae V4
Textures for both human and fae forms
Egyptian Business VI
Exclusive
blouse
Just Business VI
Exclusive
for skirt
4 sets to choose from with 6 textures each to use in most combinations
Andy Hair Colors
Exclusive
20 beautiful colors
Also used:
Limosine at Daz Check out our Poses for V3 and V4
fantasiesrealm.com/market/Desi…
Balloons at Daz
Balloons [Tech3d old freebie]
Picnic Basket at Daz
Gift Boxes formerly at Rosity