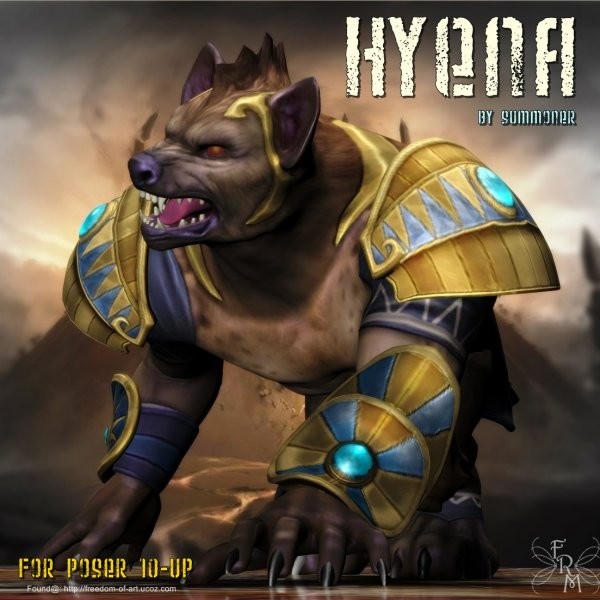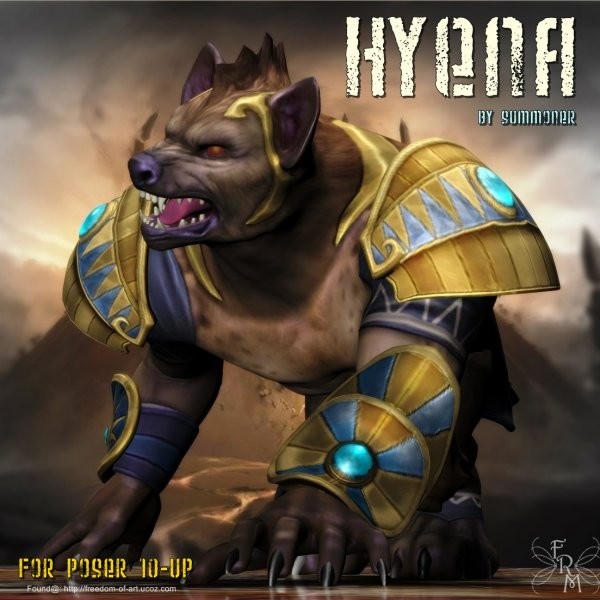 Watch
Hyena
by Summoner is now at FRM!
This Hyena will be the perfect Guard for your Egyptian Artworks.
He is a full Weight Mapped Standalone Poser Figure. Belt and Armbands can be hidden by setting them Transparent in the Material Room.
Tail has Integrated Easy-Pose, Legs and Arms with optional Ik's, also included is a smart Spear Prop.
Neck has an Additional Ghost Bone for more bending option.
3 Poses are Included.
A Fantasy Figure that will be a great addition in your Runtime.
!! Poser Fan Art !!
Product Requirements and Compatibility:
Poser 2014 +++
Not Supported in Daz Studio
PC/Mac Compatible
some Summoner's products
Deviantart page
Summoner65