Welcome!

This group was created as a sort-of replacement for other large fanart groups that have become dead or very inactive.

We accept most things!

---
Rules



Please submit to the correct folder. If you aren't sure where something goes, submit it to "don't know".

We do NOT accept art of your own original characters. The only exception to this are fancharacters from existing franchises (gemsonas from Steven Universe, fantrolls from Homestuck, etc.)
If you submit art of your own OCs from your own original stories, they will be removed.

Cosplay and crafts are considered art! Our folders are separated by fandom, not by the art type. So cosplays and crafts for movies go in the movie folder, video game crafts and cosplays go in the video game folder, etc.

Fetish art, whether nude or not, MUST have some kind of mature filter. If it doesn't, it will be removed.

While this is a fanart group, please don't submit hate art or character bashing or anything hateful towards a group of people. Remember this is a group for "fan" art. Not "hate" art

Advertising in the main comment section is fine, but do not advertise anywhere else in the group and don't advertise more than once a month.

No drama. Seriously. If you don't like what someone has drawn, ignore it and move on.

No dollmakers, screenshots, screenshot memes, or screenshot edits. If you didn't draw it, don't submit it.
Exceptions are made for banners, web design elements, and photomanipulations from screenshots that have some obvious effort put into them.
Example: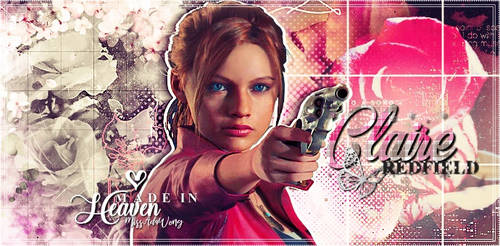 Something like this would be accepted.