Please join me in thanking
JeanFan
for taking her time out to do this interview for us.
JeanFan
is a young, clever and ambitious photographer with some great conceptual ideas. Her gallery is refreshing and inspiring to look at.
We all know you as just the photographer, but we'd like to get to know the true person behind the lens. Tell us a little about you.
I would, I could, just in a box.
I could, I would just with a fox.
I will take photos of a mouse.
I will take photos in a house.
I will take photos ahere or there.
I will take photos anywhere.
I do take photos, that's what I do.
My name is Jean. And who are you?
Yup, my name is Jean. I am a 17 year old, sharp-witted, hardheaded, logically questionable, intellectually sound, quirky, nerdy, geeky, what-ever-you-call-math-science-technology-students-these-days-y, abnormally patient, unusually persistent, economically conservative, socially liberal, cake-loving, tree-hugging, I-know-this-is-a-run-on-sentence-and-I-do-kinda-care type tom-boy pursing formal training as an optical, genetic, I-haven't-really-made-up-my-mind-yet-type, biomedical engineer that also does conceptual, flora macro, and arbitrary art photography as a hobby.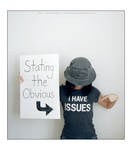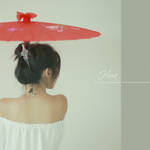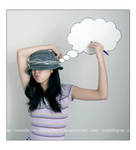 When did you first discover your passion for photography?
My passion for photography was discovered more gradually rather than instantaneously. I don't think I ever had that "OMGZ I have a passion for photography" moment

(and for the most part I don't think that moment exists). It took me over half a year to realize that I even liked photography (partially because I wasn't very good at first). Photography, to me, was like that rude little boy from school, who at first would never cooperate or meet expectations, who would always test your patience (and frankly still does), but who eventually grew on you and you came to work with him, like him and then love him.

What does conceptual photography mean to you?
Conceptual photography should be the means to transcend above mere shallow aesthetics and convey a worthy thought or emotion. But more often (and I'm guilty of doing this too), it is the witty visual representation of an already well established or cliché idea (like doing weird things with hearts, which is already known to symbolize love).
How long has it been since you started conceptual photography?
About 3 years.
What equipment do you usually use to create your photos?
I primarily use the Nikon D80 now with the Nikon AF Nikkor 50mm f/1.8D for portraits and the Tamron SP AF 90mm F/2.8 Di for macro photography. I also use the Nikon AF-S DX Zoom Nikkor 18-55mm F3.5-5.6 once in awhile. Polarizing filter is a must. IR remote for self portrait. Magnifying glass, Christmas lights, trinkets, props. Imagination, patience. Hands…what else?

How would you describe your career as a photographer? (amateur, professional, hobbyists, experimentalist, other)
Dilettante, hobbyist, dabbler, enthusiast, etc.
What is the driving force behind your ideas and how you come up with them?
The driving forces behind my ideas are for the most part literature and at times also music and emotions. I'm a very visual person, so I tend to visualize everything I read, hear or at times even feel into a fairly vivid and detailed picture. And when I "see" something good, I'll attempt to recreate what I "saw" via photography. I generally write in the artist's comments the quote or lyric that inspired the photo.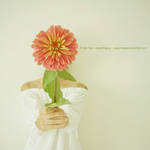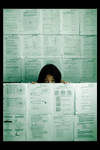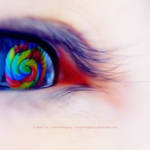 Who are what motivates you, where do you get your inspiration?
I'm not really sure what motivates me. It's simply a will to create and then share my creation. As my friend Alexander once said, "Art isn't art until it is shared." So I suppose I am motivated by my watchers and all those who happen to just glance at my work because they help make my creations Art.
(As far as inspiration, see the previous question)
What is the planning session for your photographs like?
I don't think I ever really plan, which is probably a bad thing. I just plunge in and do.
What has your growth of conceptual photography been like?
It's been easier to grow as a photographer than a conceptualist. Techniques get better for sure, equipment gets faster, but ideas stay about the same.
How has deviantART contributed to your growth as an artist?
deviantArt has done a wonderful job bringing together art lovers, photography connoisseurs, and beginning hobbyists alike.

And all these people, either directly or indirectly contribute to my growth as an artist. Whether it's the critiques they give, or the comments, or just the faves, watches, and support, they make me want to keep creating and create better.

And with practice and experience comes growth.
What types of settings and set ups do you usually include in the making of your conceptual photographs?
I tend to situate conceptual photographs indoors though I wish I'd do more shots outdoors. But I'm shy and I plus have a really nice white wall in my house where I tend to do all my shots. Set ups can be very simple with just me and some props or be very complex with Christmas lights in the background, hanging blankets for backgrounds, hanging objects everywhere, etc. I tend to describe set ups for photos in the Artist's Comments though.
Many conceptual photographers tend to base their photos on portraiture, objects , nature or a merge of these elements to create their conceptual photo, which elements would you say you are most comfortable using and why?
I'm probably most comfortable using objects and nature. I can arrange and rearrange the object (and for the most part nature too) however I please in order to achieve the desired composition and convey the concept. But objects and nature are not always adequate in evoking the human emotion I am attempting to evoke. For that, I need a relatable human model. And since I have no money to hire models, I use myself as the model. But I don't really like modeling, and I'm fairly shy so I'm never completely comfortable doing self-portrait shots outdoors because my neighbors probably already think I'm crazy

. But you do what you have to…for the sake of art

:thumb90823661: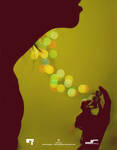 As a photographer what do you aim to achieve with your conceptual photography?
Evoke emotion,
Trigger a train of thought or,
Help me remember.
When you look at a conceptual photo, what is the one thing you look for to strike you the most?
The concept.
Who are your favourite photographers here on dA and outside of dA?
Outside dA: Chema Madoz.
On dA: *sharadhaksar
No need for explanations. Pictures speak louder than words.
What is your personal favourite(s) conceptual photograph from your gallery?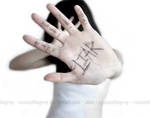 For both technical and personal reasons, it would have to be Liar. Liar was one of the first conceptual photos I ever took, back when I was starting photography as a little 14 year old with my little compact camera. On a technical note, I am proud of the focus, lighting, and especially composition (since it was taken using a self timer) that I was able to achieve with a compact. Liar is like a testament to my enduring belief that you can take good photos without a fancy DSLR. On a more personal note, Liar was inspired by my first breakup.
What advice would you give to new photographers who are perusing conceptual photography?
Experimentation is the greatest teacher. Who reads manuals? (but in all seriousness, you should probably read the manual

…it took me years to figure out some of my camera's capabilities…like white balance) Go to whatever inspires you.

Is there anything else you wish to say?
I do like Mudkips.