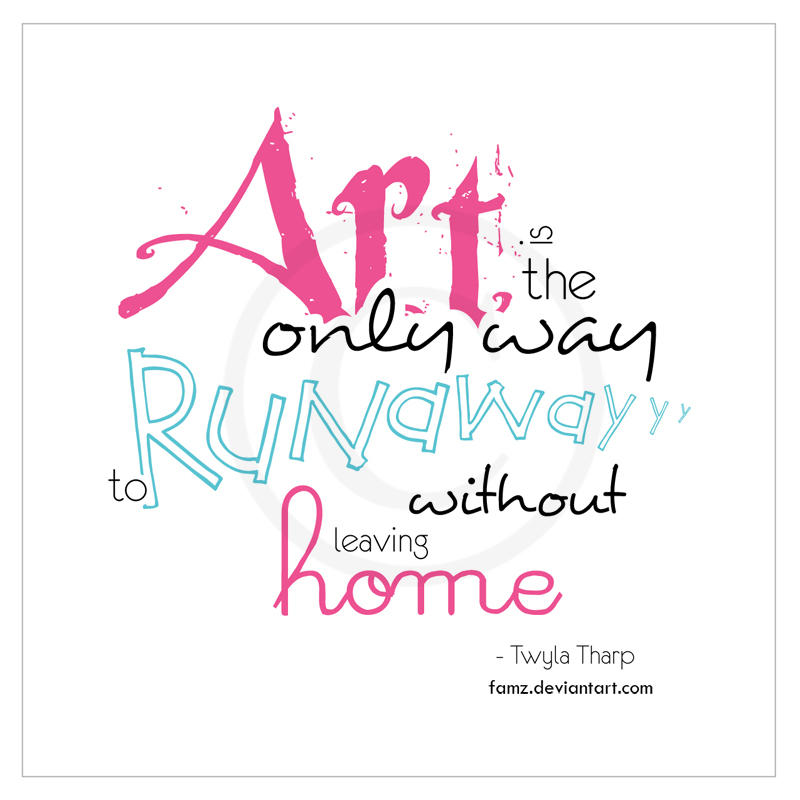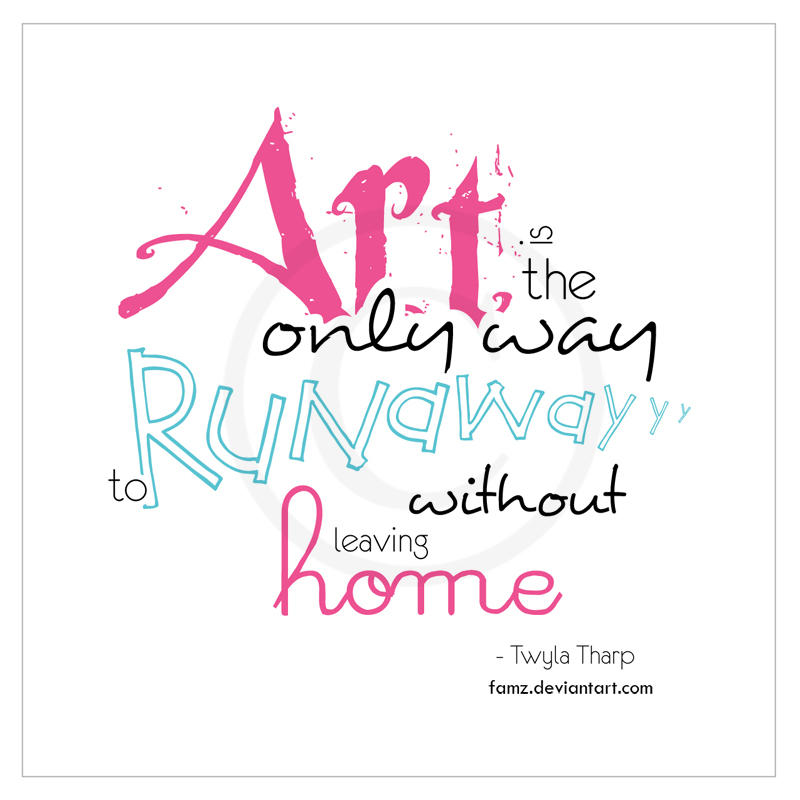 Facebook Page

Art is the only way to run away without leaving home - Twyla Tharp

I was supposed to be doing work for school, guess who got carried away? I fell in love with the quote and thought this is so true and so me!



Somehow it needs a bit more balance, but I like the way it turned out, I would so wear that on a shirt

Fonts:
Beyond Wonderland
Eurofurence
Desyrel
Calvin and Hobbes
CrayonL

© Faheema Patel. All rights reserved. My work is not to be used in any way without my written consent. It is NOT stock. I retain all rights to all my images and written/published works, you DO NOT have the right to copy, sell, distribute, reproduce, nor alter my images or written work in any way. My work does not belong to the public domain.