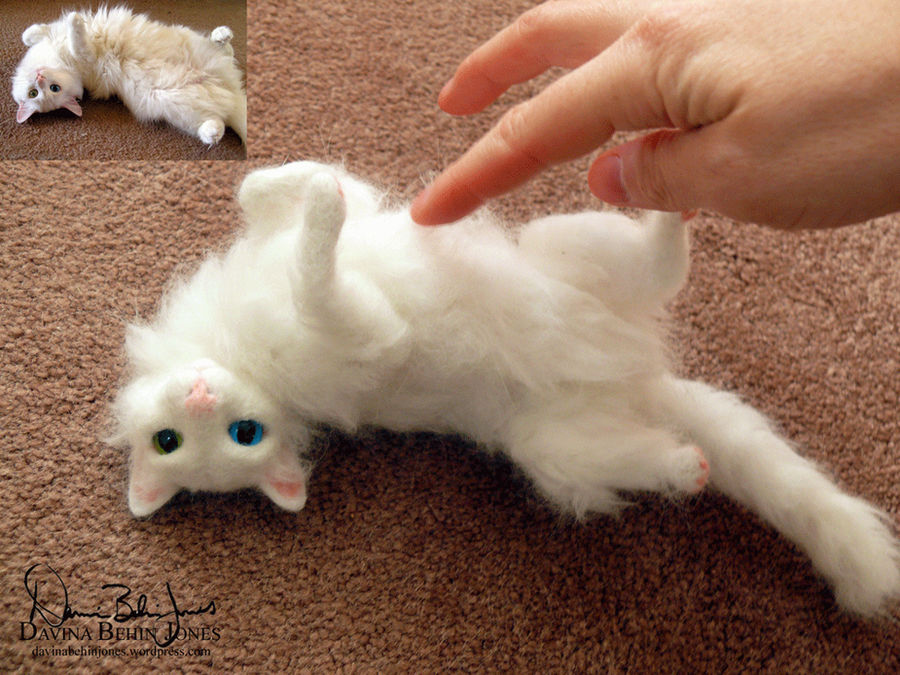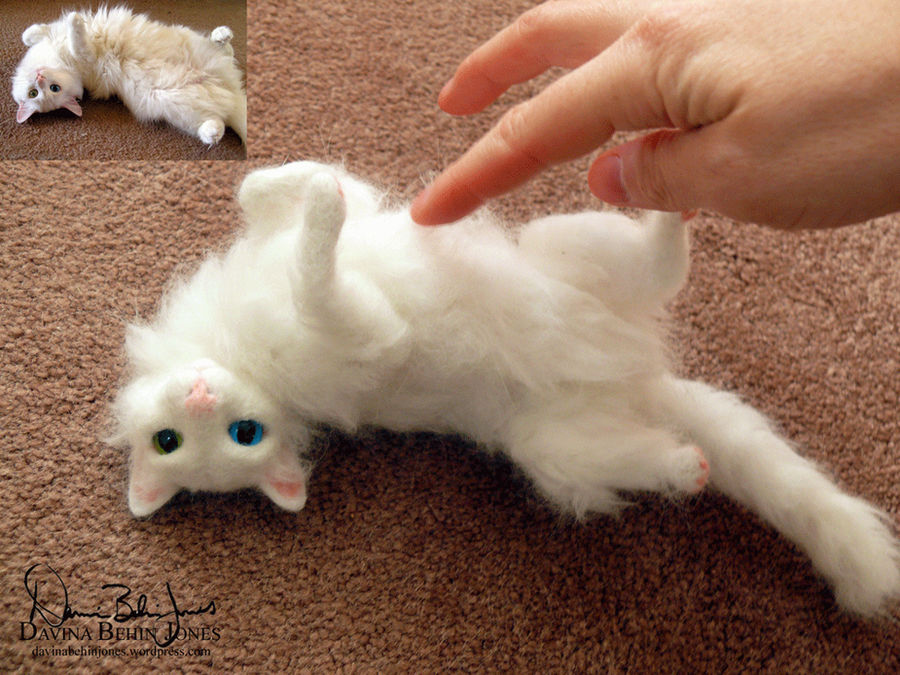 Watch
A commissioned pet cat named Finn. He is such a gorgeous cat in person (small photo in upper left: look at those eyes!!) which made it extremely intimidating working on the felted version. I am still somewhat dissatisfied, but after months of working on it and one failed version already cast on the recycle heap, I feel I must declare this my best at this point.
He is made with angora roving so he is extremely soft. The cat is in fact a Turkish Angora, so I thought it would be fitting (though the angora roving is from rabbits). This is the first time I've ever tried to make the whole body long-furred -- wow that is hard! Plus, the angora was so soft and slippery it required extra poking
and at the same time
felted whenever I touched it so I had to proceed in a very calculated manner, like furring the belly, then the legs one at a time carefully, then the tail, then the sides ... all the while making sure I didn't rest him on his furred parts!

Okay, enough complaining. It was great to have a challenge and really strive with all my heart and soul to master a new technique with new materials.

And now here he is! What do you guys think of him?
Needle felted angora over pipe cleaner so he can be posed (I like the photo of him on his back all playful

but he can sit up and stand too) with plastic eyes. The pink parts are regular wool and not nearly as soft. He is about 8.5 in. long including his tail when he's stretched on his back.
Detailed shots: