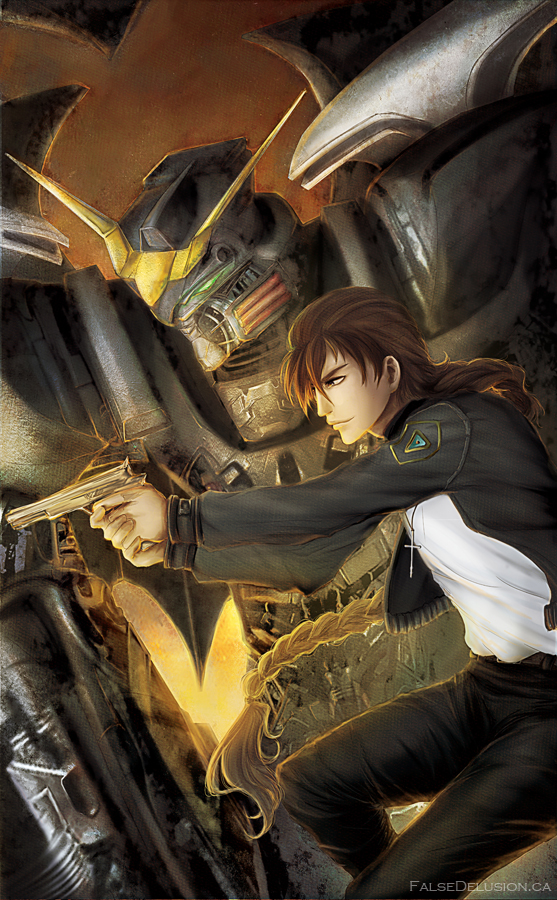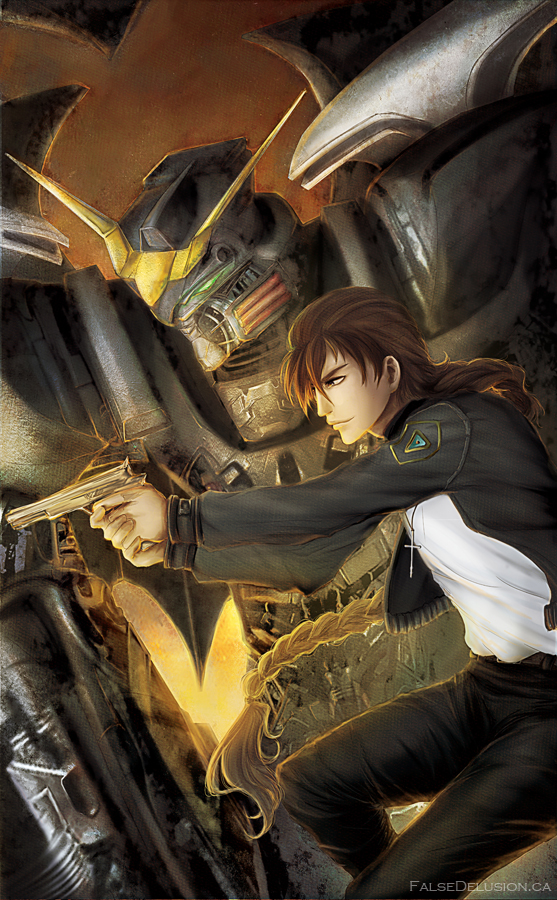 Watch
I finally got over my fear of drawing my all time favorite anime. I love the characters too much to want to screw them up with my drawing.
I hope I did them justice with this T_T
First time drawing gundams... Took forever, and I'm pretty sure there are perspective mistakes all over the place OTL
This picture comes as a pair with Heero Yuy:
--------------------
Duo + Deathscythe Hell (c) Gundam Wing
Art(c)FalseDelusion
My Store l My Site l FalseDelusion @
Tumblr, Instagram, Facebook
This is truly amazing i love your art-style and plus your little redesign of the face plate for death scythe is awesome and Maxwell himself is done very well can you do a full portrait of the gundam itself, and the way you death scythe give him a very menacing and intimidating look even the destroy gundam it self will cringe upon looking at the gundam version of batman. the lighting you used is awesome show how tough maxwell and death scythe look awesome as a pair when together because it also shows how maxwell himself is happy go look one minute and will destroy ass in a heart beat.
The Artist thought this was FAIR
3 out of 3 deviants thought this was fair.