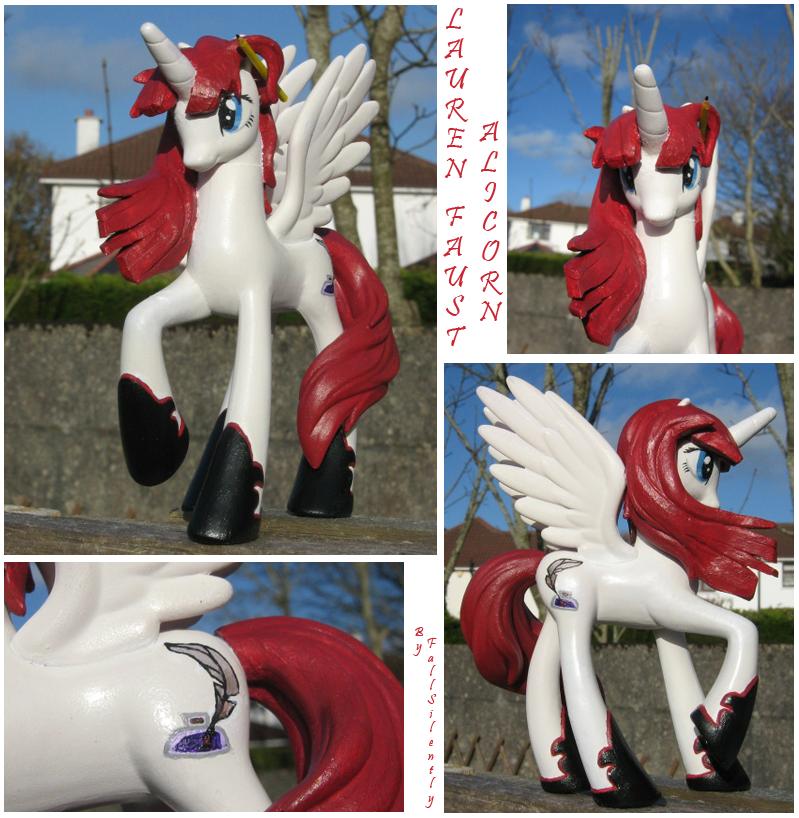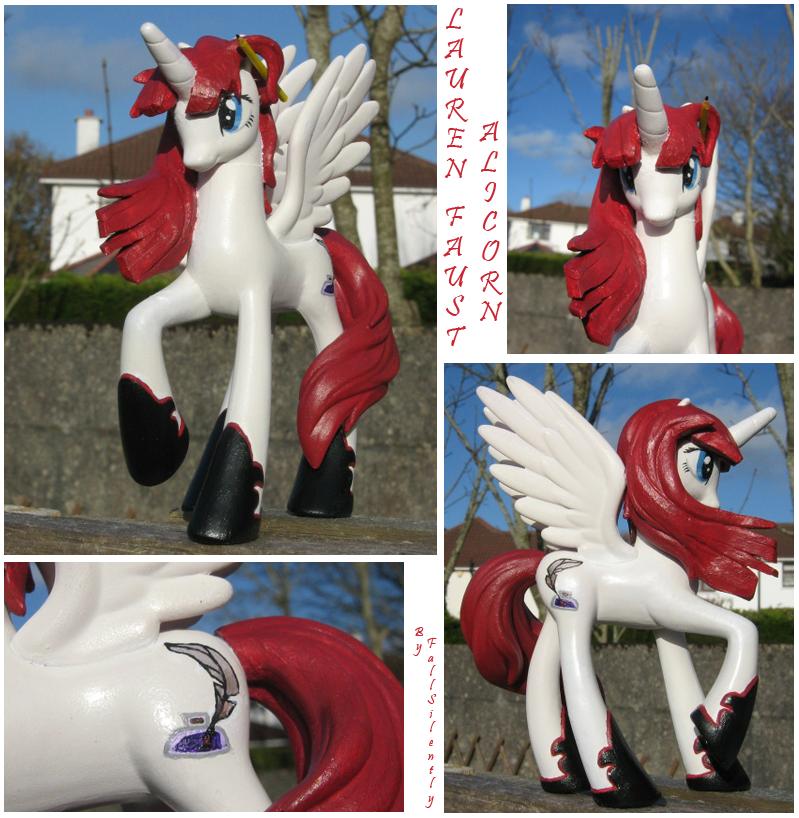 Watch
A Canterlot Celestia remodeled after the OC of Lauren Faust

This is the second custom pony I've made, after my Nightmare Moon, and the first time I've ever used Sculpey clay in my life. That stuff's amazing, and really easy to use. There's a little bit above her left eye, with most of it above her right and down the side.
Lauren's OC doesn't wear shoes but the toy mould annoyingly features them, so I had to come up with a colour scheme. I digitally tested a good few but settled on black with red trim as it matches the simple black top in her profile's self-portrait. I also carved a pencil out of a toothpick to complete the look.
Sprayed in Citadel Skull White and hand-painted in acrylics. The mane is trimmed and modified with Sculpey clay (and thanks to AutumnSpice for the tips on using it!).