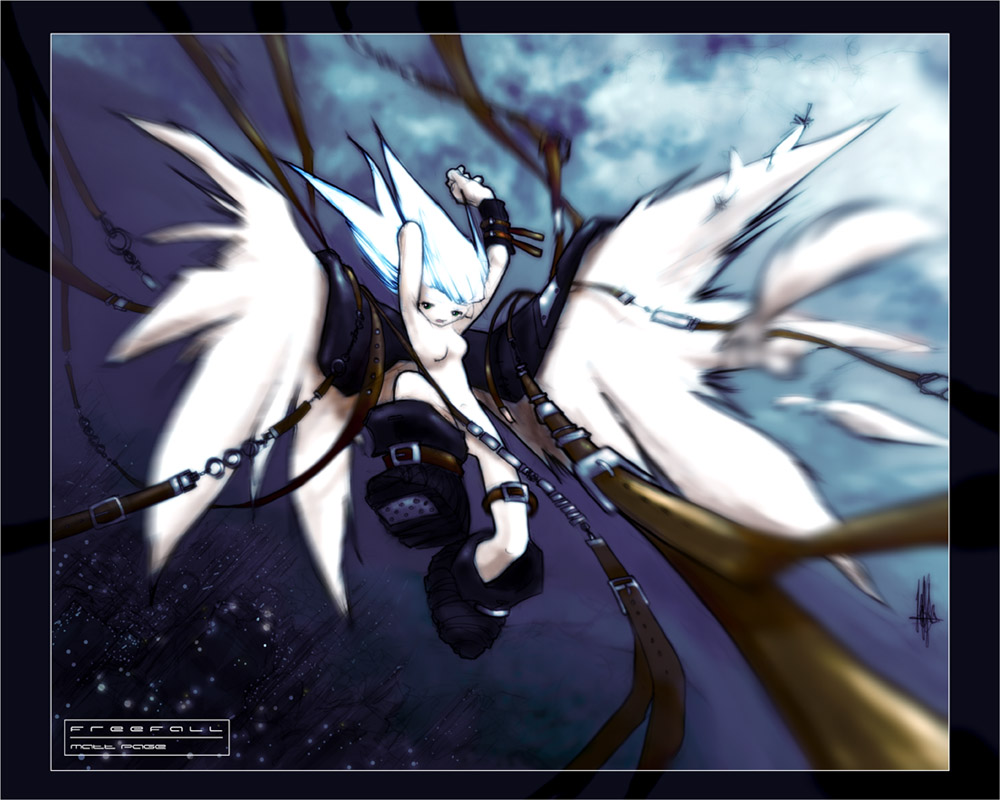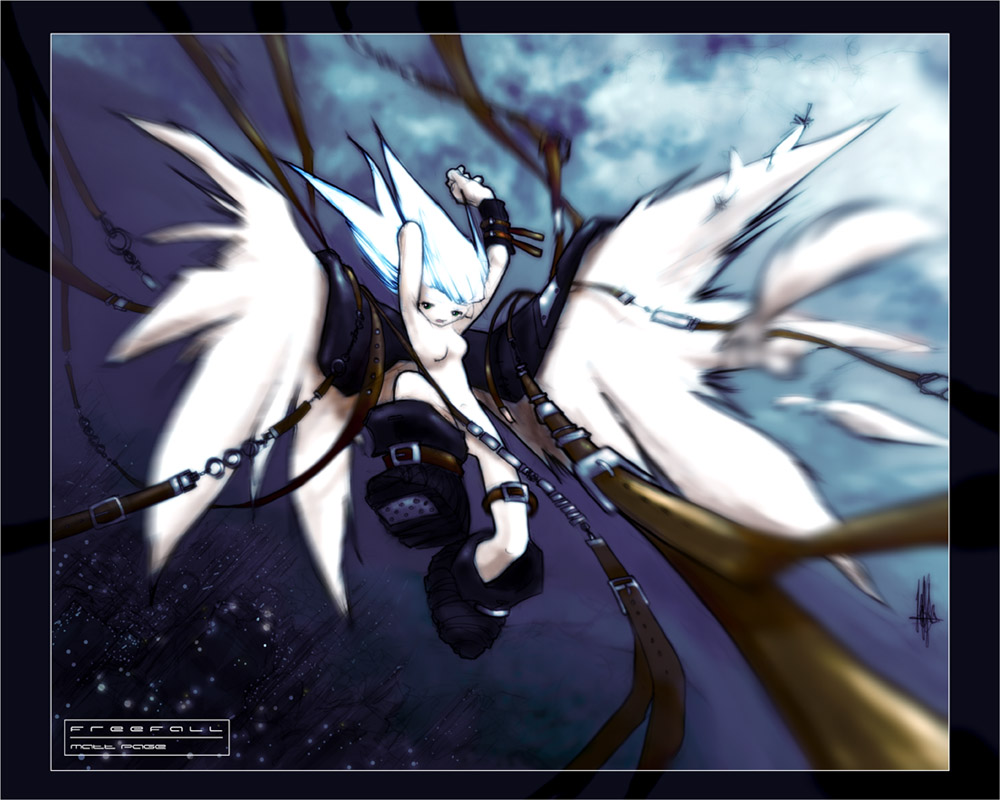 Watch
Well, this is the first ambitious picture I've done in awhile... I actually tried (drumroll pleeeease) ...a BACKGROUND..! It's like, a city. And some mountains. And some clouds. Cheap, airbrushed clouds.

So this is a picture of my char Halcyon flying. It took me about 6-7 hours from start to finish, which is longer than I usually take... started out with 8.5x11 cardstock and a .5mm pencil, took about an hour or two to draw it. The rest was CGing with Photoshop 7... used 5 layers at the most. I tried to make the city look like it was foggy or something. And yeah, I gave Hal the same sort of details as in the Gothic Rei pic.. I'm trying to refine my design style. Yay. I like this pic a lot better, though, because it has much better composition. Like, the lower 3/4 of it doesn't suck. (like it did in the Gothic Rei pic.) I didn't waste any space.

I tried to use a blurring effect to show that she's flapping her wings. I didn't just blur everything to show general motion, as I have before. More effort = better, in my opinion. If you don't like my blurring, then that's too bad. I don't do it to hide my crappy line work, I do it to better convey the action in the picture. i.e., she's flapping her wings and it's windy. I don't expect to stop doing it any time soon.

That's enough ranting. I should do more backgrounds.