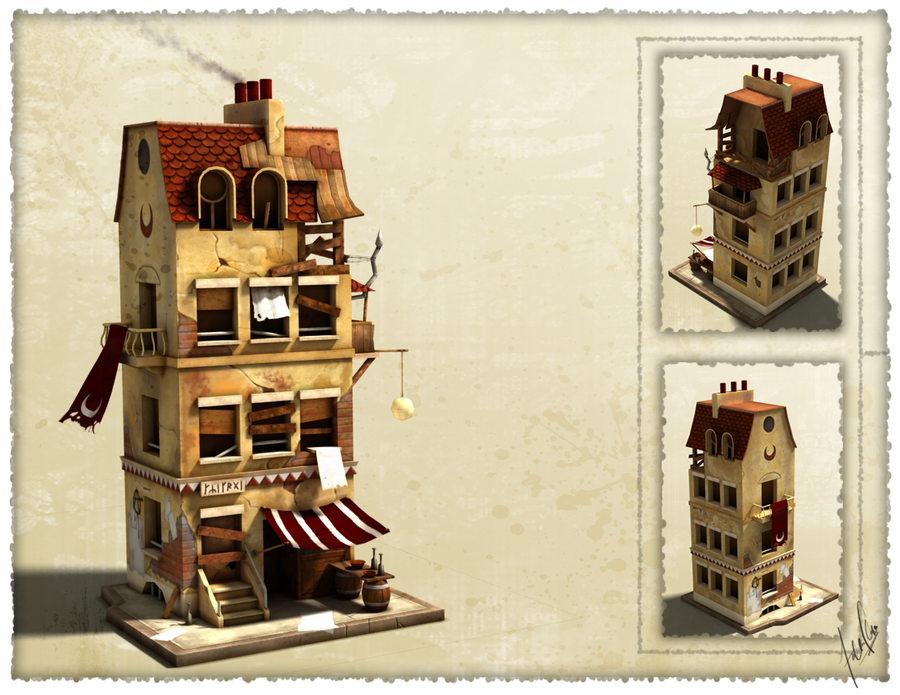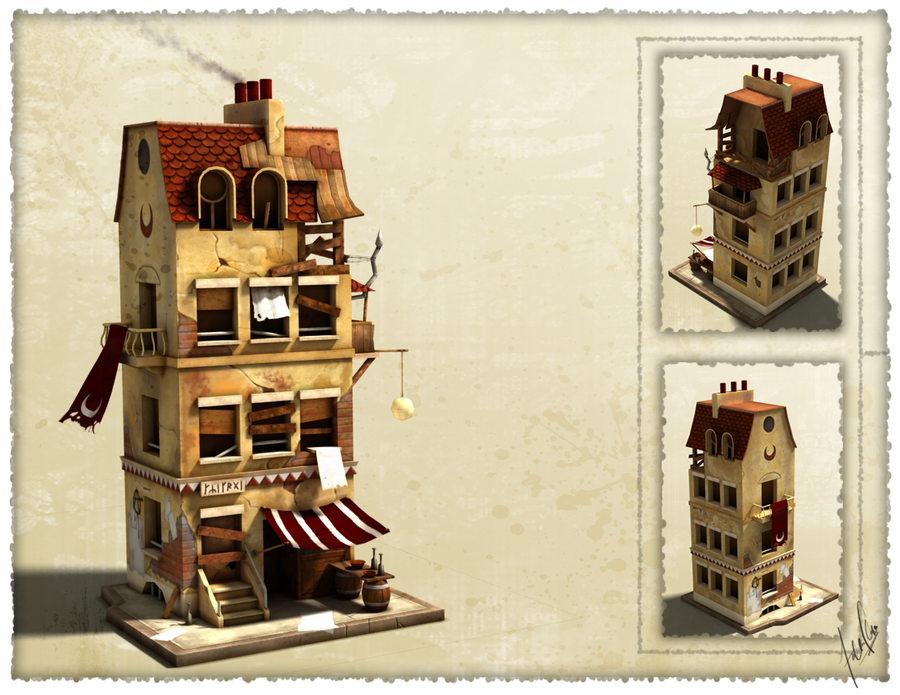 Watch
This building was a 3d representation of the concept art done by the incredibly talented Catell-Ruz. You can find the original artwork
here
. Everything in this piece was modeled, textured, lit, and rendered by myself.

nice

is this 3ds max? if yes, could u explain a little bit how u did the lighting and shadow plz?

Reply

It is 3DS Max 2012, its lit and rendered with vray, basically its the GI turned to about .7, a high intensity directional light acting as the main light source and a smaller omni light with low intensity on the shadowed part of the building acting as a fill light.
Reply

Reply

Amazing! Excellent job on this one!

Reply

I love the detail! Very good job

Reply

Wooooow! Amaaaaazing! I definitely like it! Nice job!
Reply

Thanks so much. Was lots of fun to do. I haven't done a personal project like this in a while.
Reply

Nicely done

I watch catell-ruz and I think you've definitely captured the charm of the place

Reply

Thanks so much. When I saw the concept art i was blown away and thought how great it would look in 3d. It was lots of fun to do.
Reply

What was this done for? I love it!
Reply

Just for fun....I'm actually rendering out an animation with this, just some cloth sim and simple particle effects. I'll post the link to it when its complete. Glad you like it.
Reply