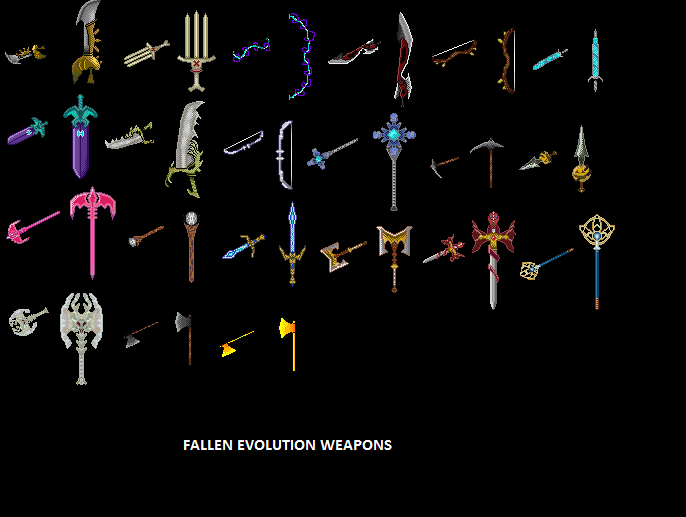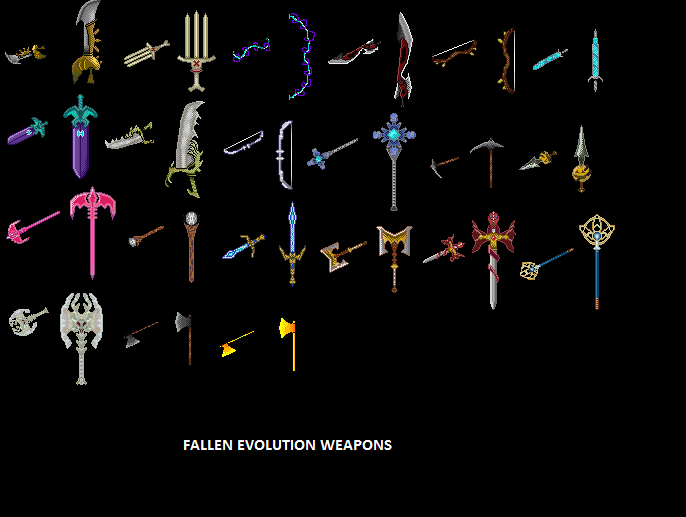 Watch
Fallen Evolution weapons made by various artists, who have contributed to Fallen Evolution.

Not free to use.

Reply

Rofl. You can't tell me that i can't use the light bow, and the brown bow, along with the pickaxe, and the two woodcutting axes.
Devin made those for me when he worked for my server; I'll use them if i want.
Reply

Very cool, i sense that 2nd to last axe is for woodcutting, idk wats with the bone 3 candle manor xD
Reply