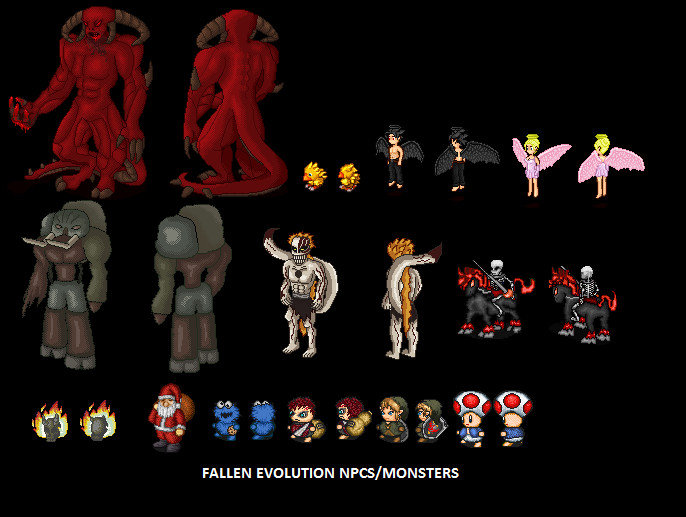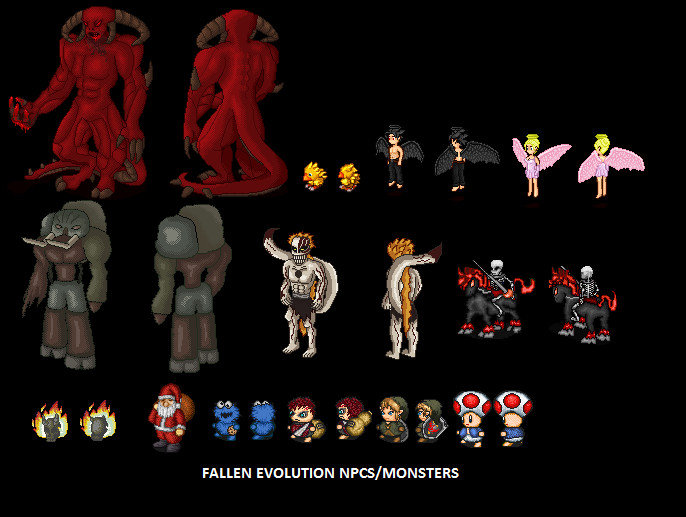 Watch
Fallen Evolution npcs/monsters made by various artists, who contributed to Fallen Evolution.

Not free to use.

whats the rule for how many colors to use?
Reply

Sorry but the ones ripped off from naturo, bleach, mario, sesame park, final fantasy, legend of zelda and such should be free to use since they aren't the artists' creations. Just fyi in case those things get reported to the big guys :/

On topic-The pixel art in those things are not bad at all.
Reply

Actually, everything here was 100% made from scratch, the artists created these themselves. The designs for some NPCs might be based on other works, but nothing here was "ripped off".
That's like saying just because there are costumes based off of Naruto in Maplestory, that it automatically makes that artwork free to use. Sorry, but this artwork is not free to use, nor will it ever be.

Reply