I am new to dA. So, it is interesting to see which photos become popular and how fast.
Well, my first contribution "White overbust corset"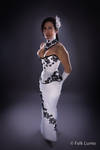 made it into the top 10 list if you search for "corset" in category "photography" (1200 total). Top 10 for 1 month since I posted it two weeks ago only. That's pretty neat. Maybe, I should post more corset images?

CU
Falk