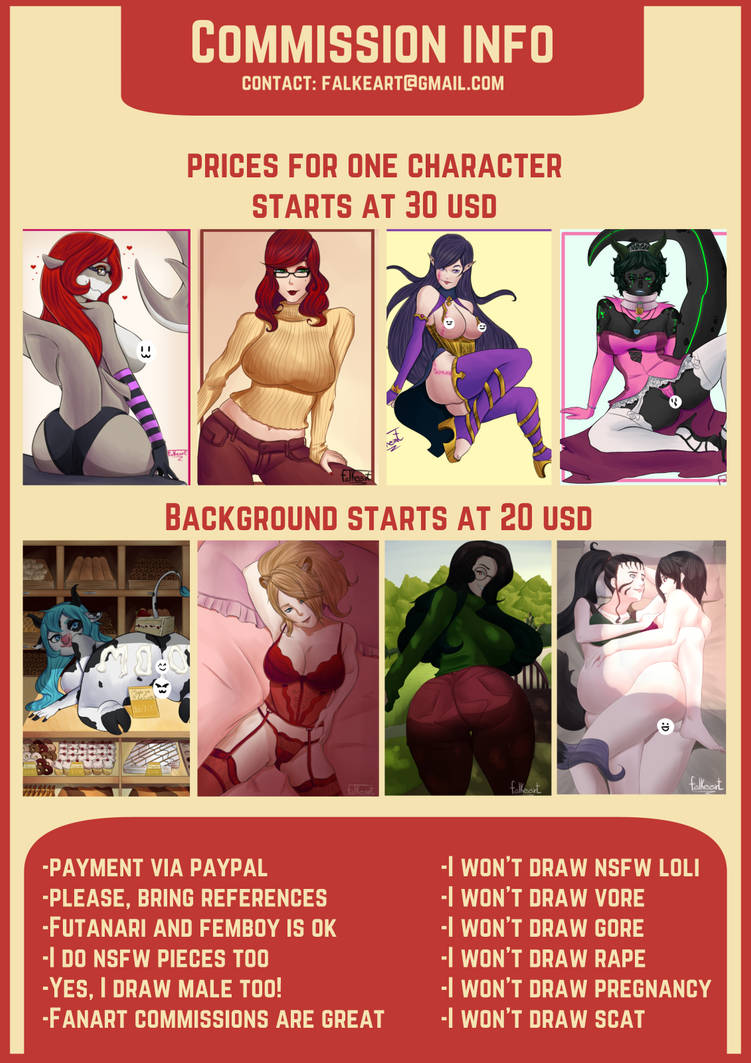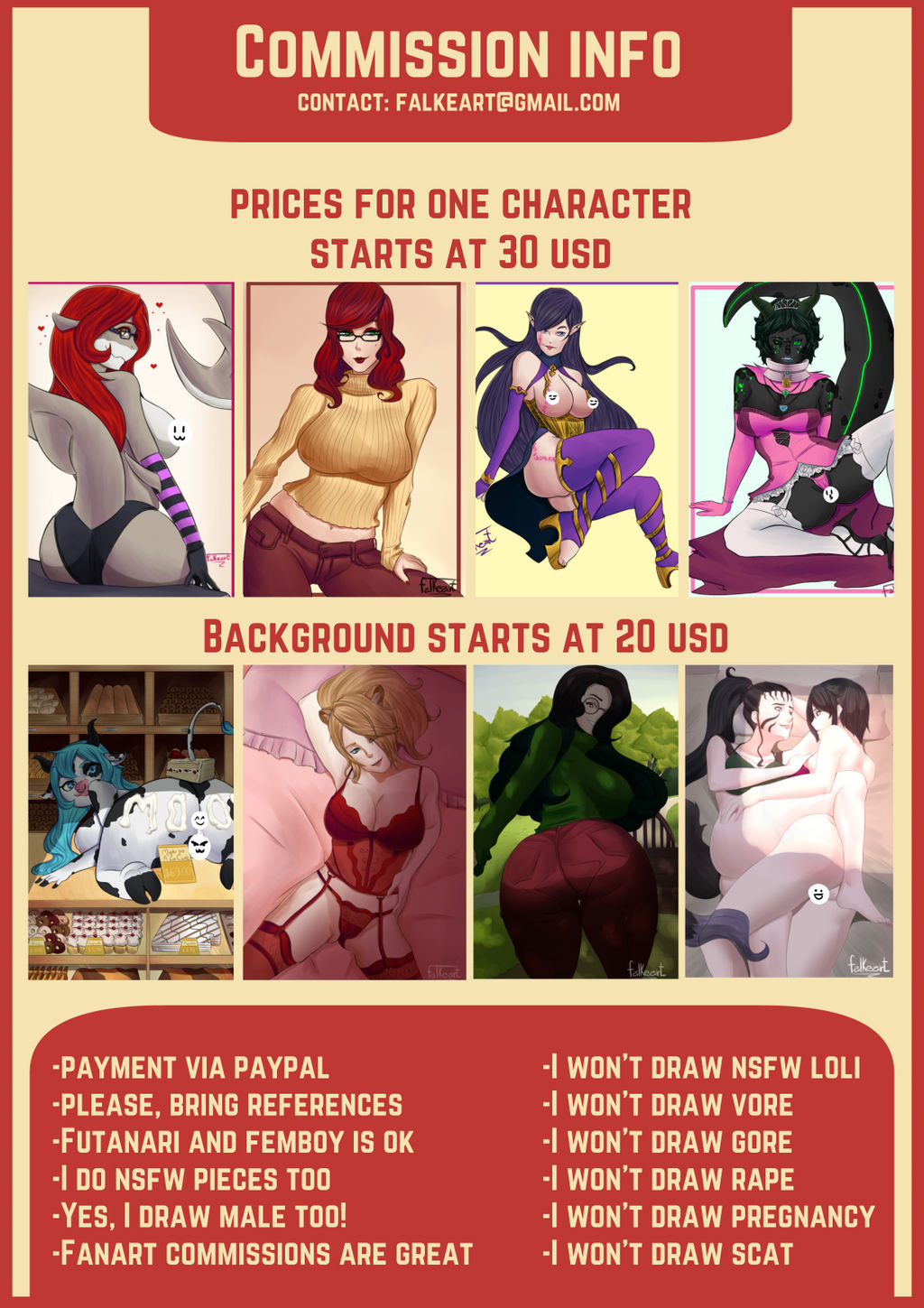 Watch
Hey guys <3 Updated of my last commission info picture.
- The Payment is paypal only ( USD )
- I will start the commission after we talk about how it will be done, and I got the payment.
- Please, if you can, describle with details and if you have the pose in your mind bring references to me.
- Usually I do my drawings with a resolution of 2480x3508 and 300 DPI, if you want another settings, just tell me.
- The price may increase depending on the characters design
- I always send commission updates to the client tell me if he wants to change something , or if I'm doing something that is not cool for him. So, if I send a update for you, and you don't like something, just tell me and I will fix that.
COMMISSIONS IN PROGRESS:
HERE
About NSFW:
- I draw hentai scenes, of course.
- Futanari, GL, femboy, Furry is okay ( I like to draw these things, heh )
- I can make more than one version with NSFW art, like a clothed version and a nude version, price may vary.

You draw men?

- Of course I draw men, I know I don't have arts with men in my gallery, but I draw men
Do you have any doubt? Ask me so I can solve it. ^^

contact: falkeart@gmail.com