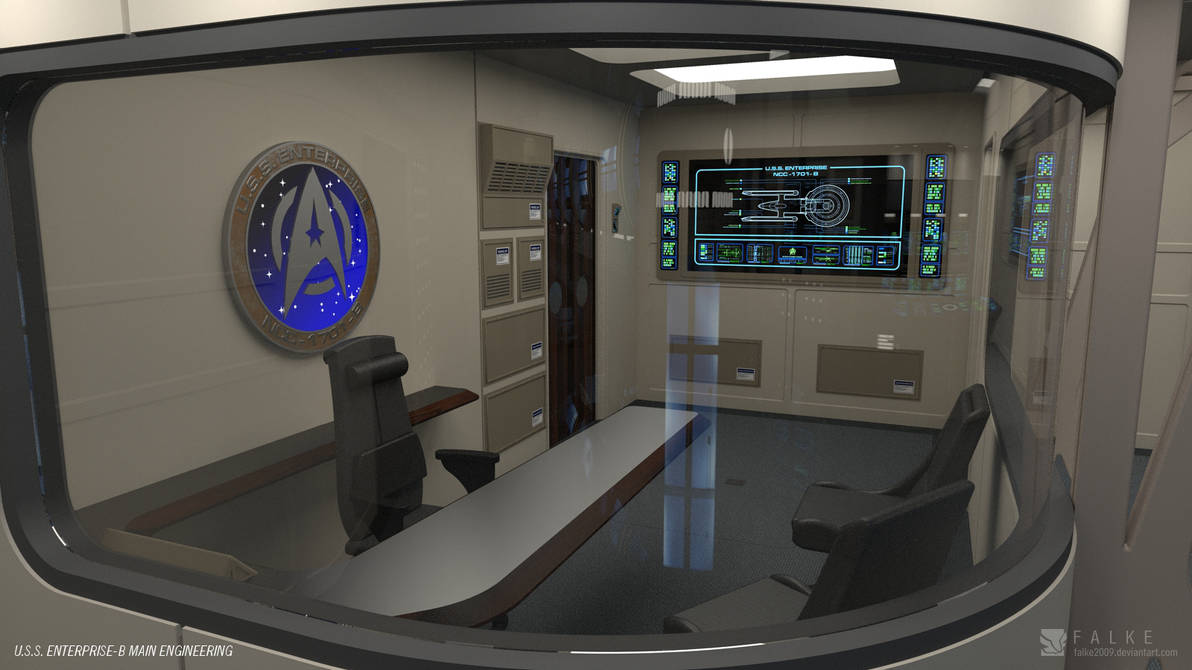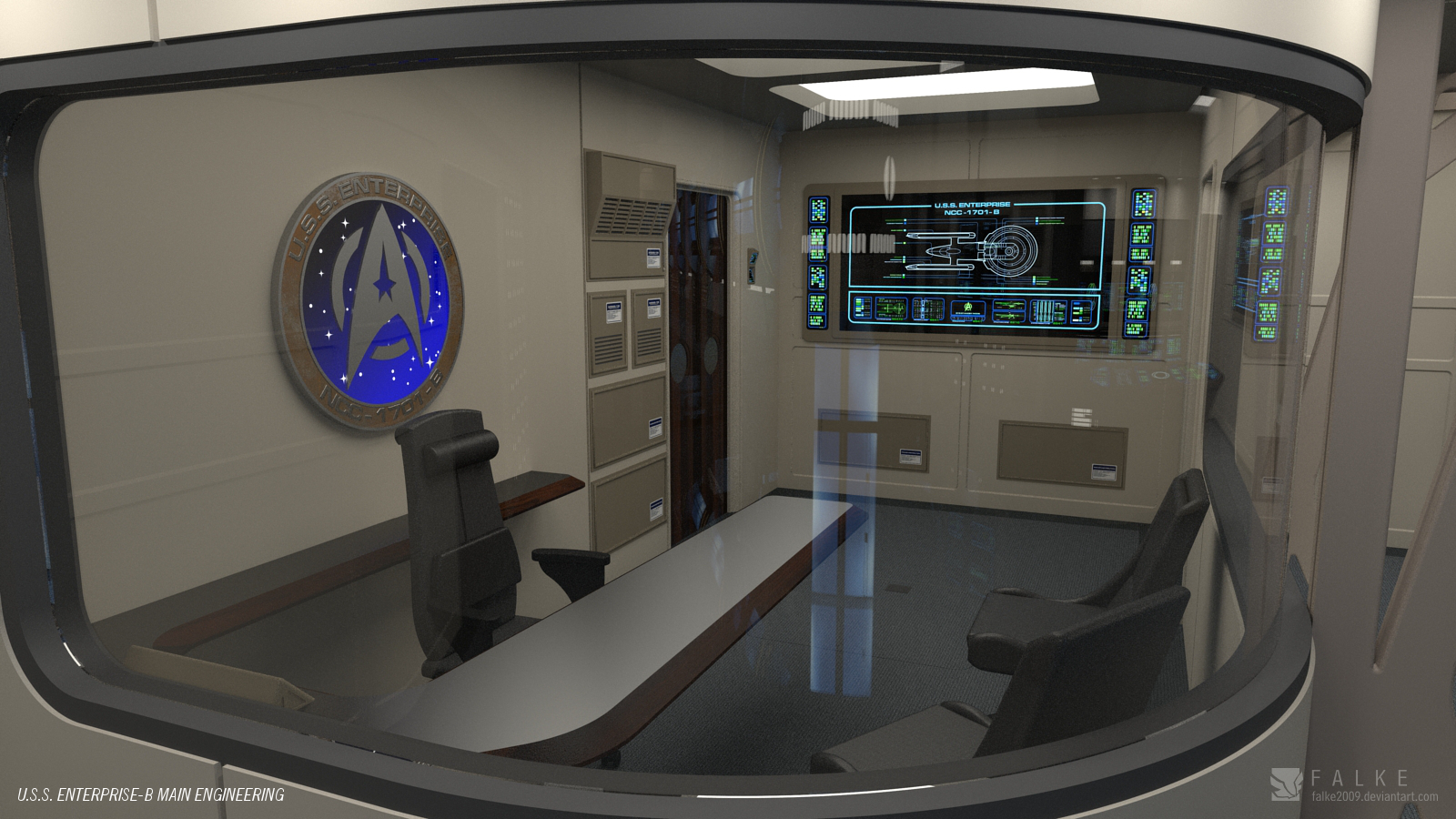 I had a request to see a render of the Chief Engineer's office on the Enterprise-B refit I did a while back and since I already had one done a while ago I thought I might as well upload it. This was done for
Stuart-Wayland
as the Main Engineering of the Excelsior class Enterprise-B, upgraded a few years after the events of
ST:VII - Generations
.
You can see the cutaway isometric image of the engine room here:
Isometric view
.
Modelled with SketchUp. Rendered with Kerkythea.
Based on and inspired by original designs from:
-Star Trek (Paramount/CBS)
-USS Enterprise-B patch by
gazomg
Star Trek belongs to Paramount/CBS. I am not associated with Paramount Pictures or CBS Television Studios and no copyright infringement is intended with this fan art.

You do some great work with your spacecraft interiors.
Reply

Geordi LaForge would've been jealous! He never got a proper office on either the Enterprise-D or E.
Reply

Reply

Reply

Reply

Reply