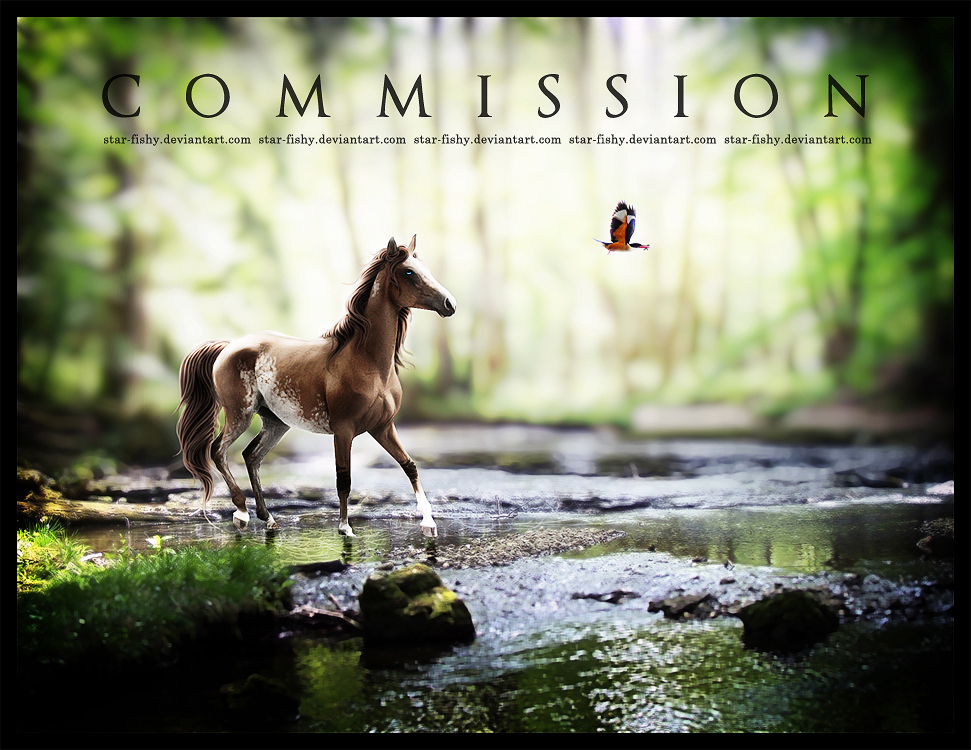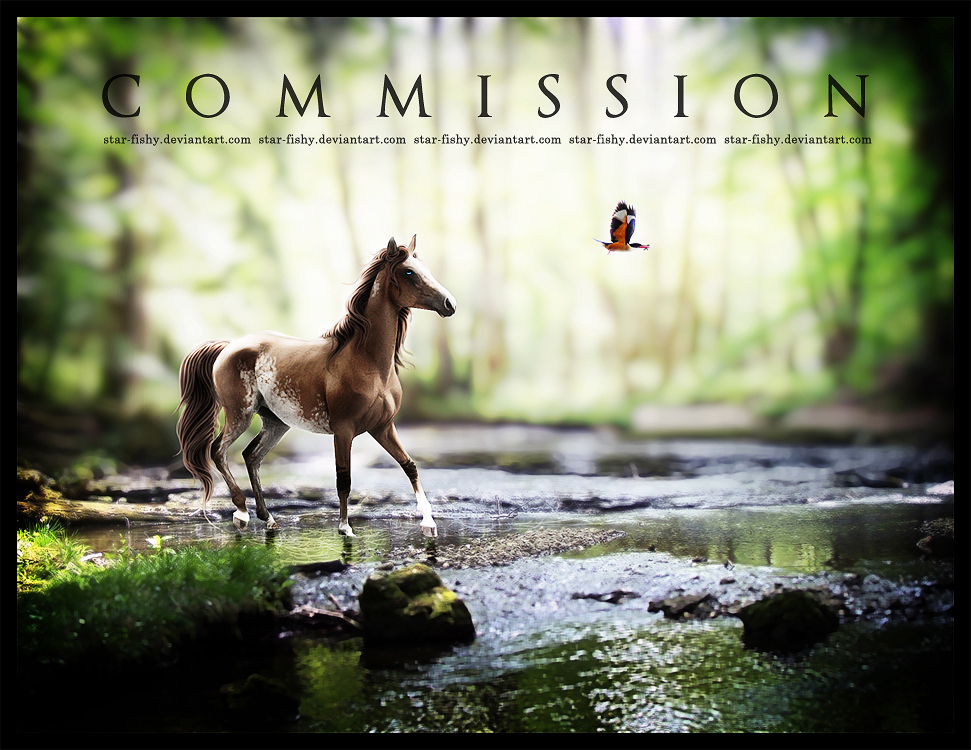 Watch
Valiente.-
"...There is a serene and settled majesty to woodland scenery that enters into the soul and delights and elevates it, and fills it with noble inclinations."

...
An advanced commission for ~Reticant-Nemesis.

Artist's Comments-
I swear, grullo is quite a hard color to get right...and that lighting killed me. I still think that I got neither right. Lol...xD

Funny, I only had two layers for the actual mane and tail and bunches for the highlights and shadows, and it turned out alright. Less work, ok effect = YUS.
...
About-
Time: 9 hours
Tools: Photoshop CS5, Wacom Bamboo Fun Tablet
...
Credits-
Horse: [link]
Background: [link]
Bird: kukkurovaca @ flickr.com
All else hand-painted by myself
...
Copyright-
(c) to *star-fishy 2012. All rights reserved. Only ~Reticant-Nemesis has permission to use this image anywhere.