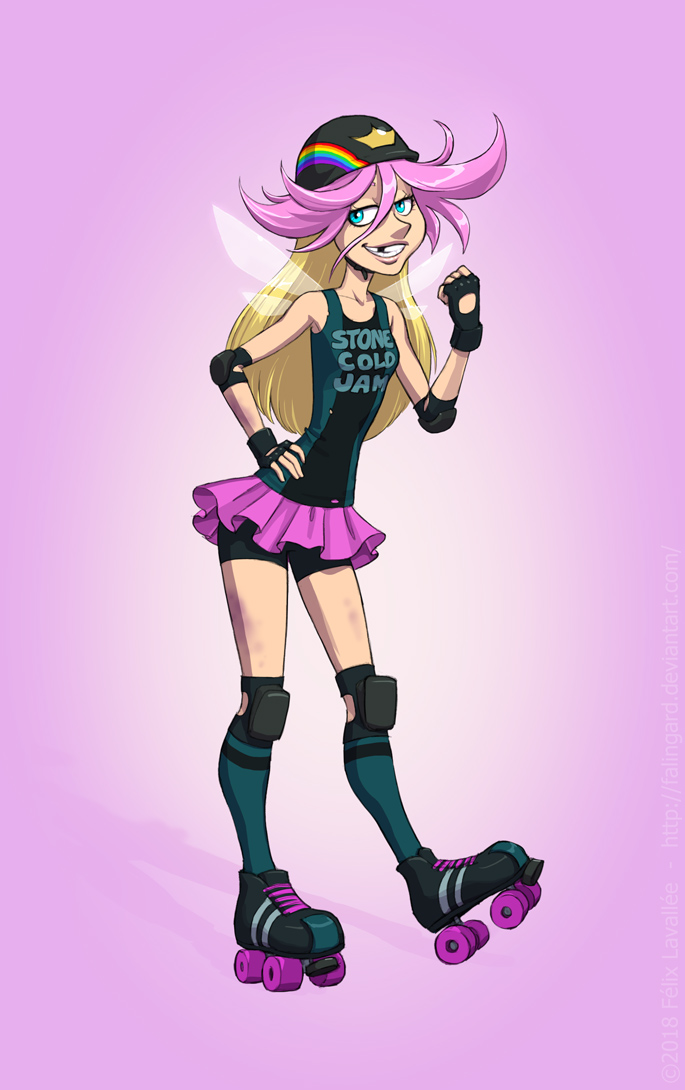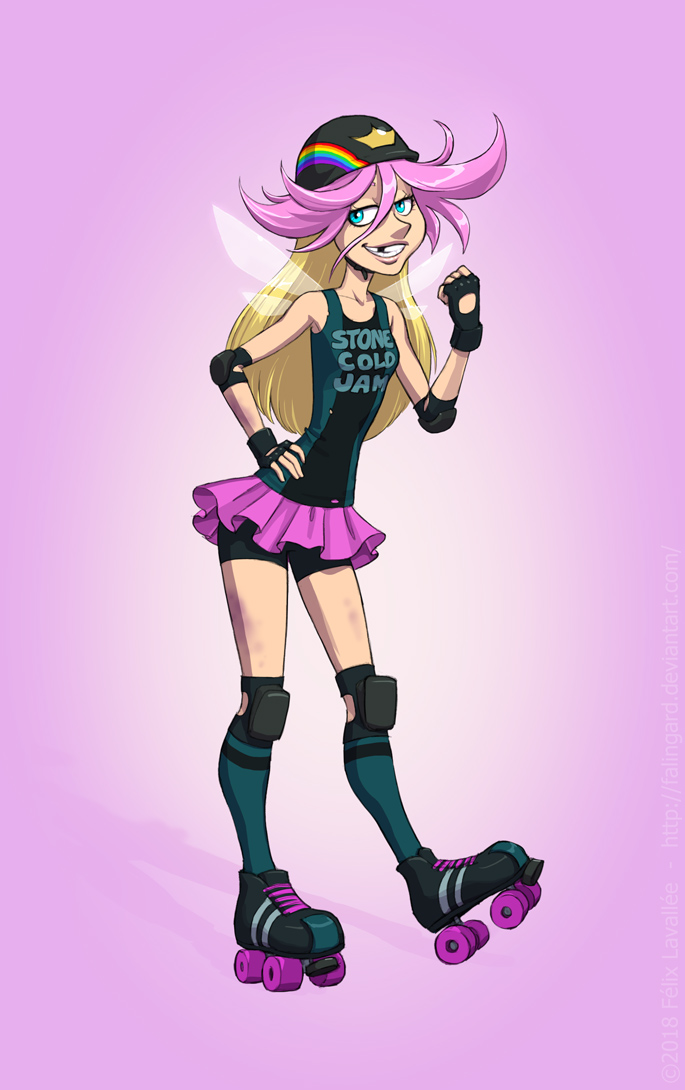 Watch

Are those wings functional? Could be an advantage!
Reply

Looks like she missed one to roll with judging by that gap in the teeth.
Unless of course that's her mouthguard.
Reply

Reply

How tall is she? How big was she when she was born?

Either is she is small, she grew a lot, or there were some physical complications with the birth I don't want to think about. (Like I know how fairies give birth, but still....)
Reply

Rolling with the punches. A fighter on roller skates. Clever.
Reply