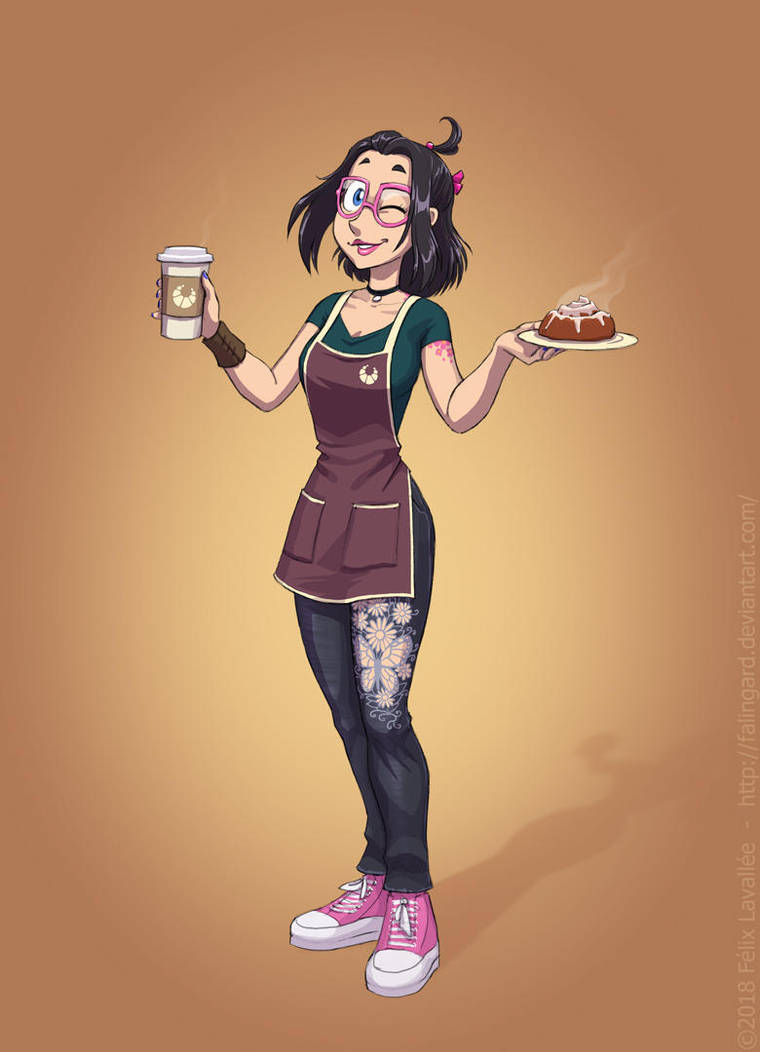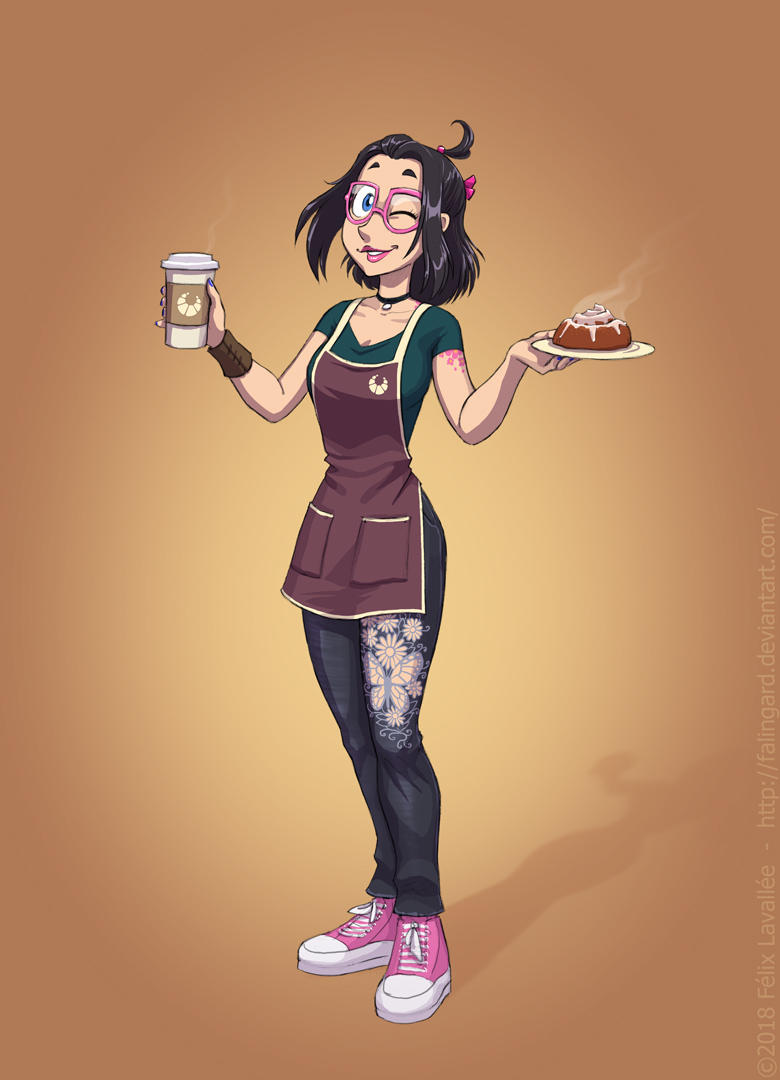 Watch
Re:
>>The Flaky Gene<<
Name: Julie. Specialty: Remembering what you like, day after day. Secondary specialty: Being a friend.

Aww, she looks so friendly! And cute! Oh... I recognize that croissant logo!
Reply

Can't help but think ''Do the thing Julie!'' XD
Also her design is precious, I like it best from the newer ones you've done so far

Reply

Is she a coffeemancer too?
Reply

Stealing hearts and serving tarts.
Reply

Yes... if you like coffee!

Which... most people do. I don't. I got funny taste buds.
Reply

Reply