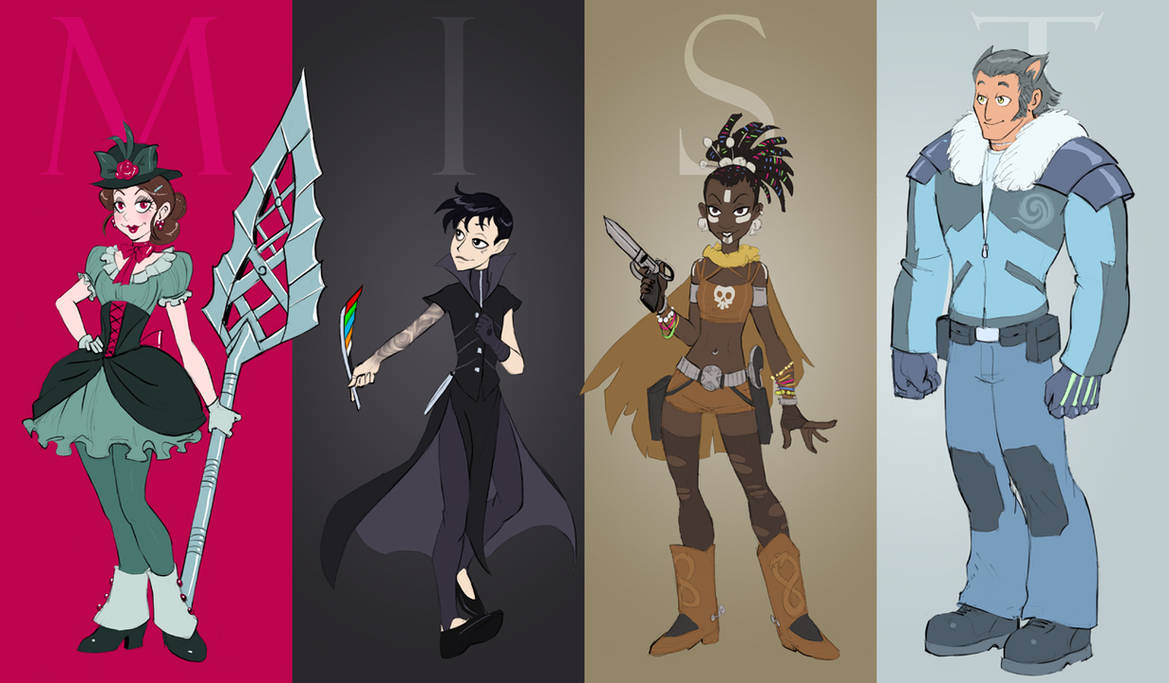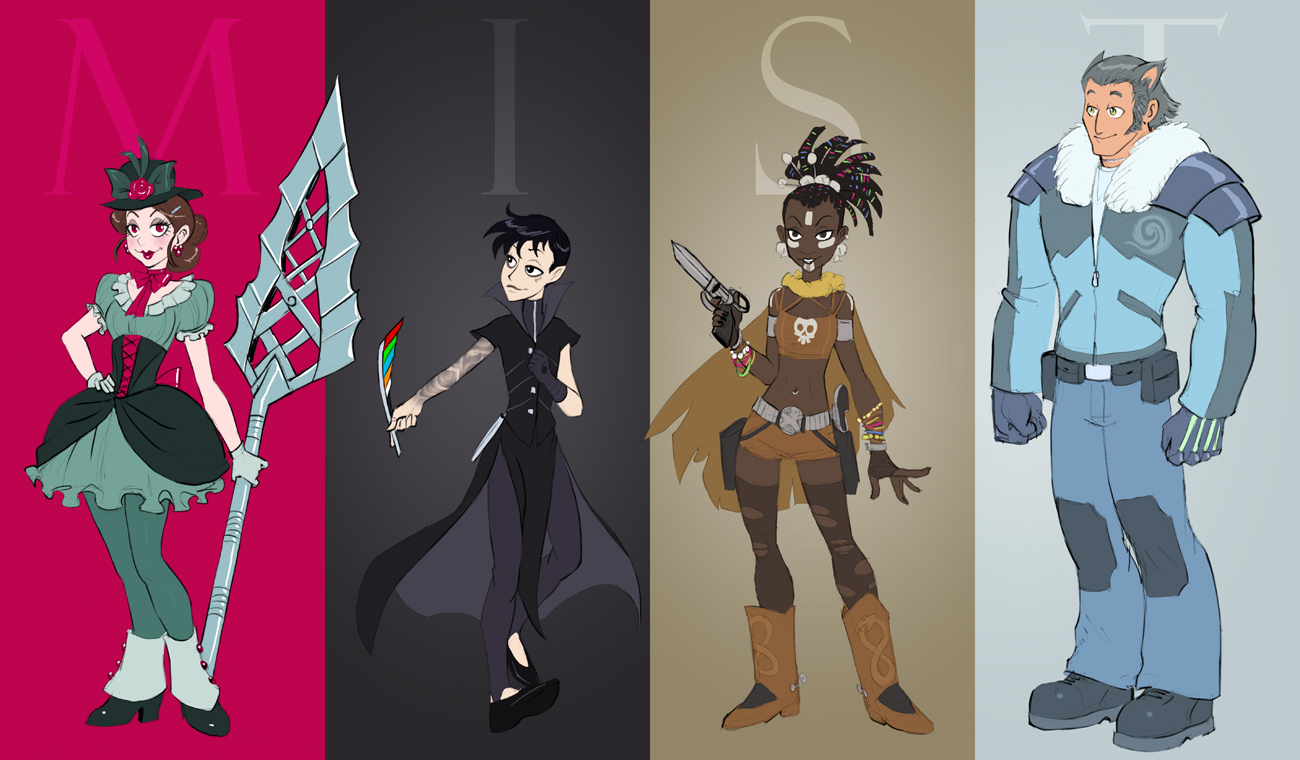 DRAWING IS HARD, GUYS.
Also what is this?
RWBY
fan characters? Has it come to this?
Yes. Yes, it has.
(you should watch this series, btw)
Drawing might be hard, but coming up with characters is really easy!
Myrtle Tort
Concept: Southern Belle/Vampire
Female human
Myrtle is very lady-like and charming, but also quite cultured with a strategist's mind. She can do just as much with her smile as she can with her weapon. She is very confident in her abilities and wears her heart on her sleeve, to the point where those are both exploitable flaws.
Semblance: Haemokinesis. You can think of it as blood-bending, though not to the point of taking over another person's body. She mainly uses it to control her OWN body, enhancing her speed and strength (she's stronger than her team mate, Tempest). If there's ever any visible blood (which rarely if ever happens in the RWBY universe, because of Aura) she can move it around and make shapes out of it.
Weapon: It's a giant, collapsible pie shovel. Nothing much more to it! She can use it as a really heavy spear or buster sword with ease because of her semblance.
Likes: Books, long walks, shade, Shade, desserts (especially ones with gooey berry filling, hmm!)
Dislikes: Bullies, boring clothes
Ink Darling
Concept: Goth Peter Pan
Nonbinary human
Ink is an introverted, creative person. Ink fights for the romanticism of it, to make a good story. So pretty often, Ink can't be bothered, and might sit on the sidelines, contemplating, only joining a battle to make Ink's teammates' nagging stop.
Semblance: Repulsion. Ink can move any sort of object mentally with great force, but only AWAY from Ink's body. Makes it easy to avoid hits in battle, though something as fast as a bullet is likely to still get through. A favourite trick is repelling the ground, making Ink hover.
Weapon: A Dust quill, can be used to "write" various spell effects in the air. They say it's mightier than a sword.
Likes: Books, writing poetry, daydreaming, art, tattoos
Dislikes: Adult stuff, loud and nosy people, being referred to as male, being referred to as female
Shade Loa
Concept: Voodoo Priestess/Gunslinger
Female human
Shade cultivates an air of mystery and is always in control, always knowing more than she maybe should. She'll sometimes use that to manipulate people, though she won't abuse it unless the victim did something to deserve it. Her only weakness is Myrtle.
Semblance: Psychometry. Touching an object gives her a psychic impression of its owner. In battle, carrying something belonging to her opponent gives her an edge for tracking them, predicting their movements, and aiming at them, among other things. Her weapon is useful here.
Weapon: It's a pair of revolver/scissors! Aside from the obvious shooting/slashing, she also likes to use them to cut off a piece of hair or clothing from opponents, if she can. The better to use her semblance.
Likes: Meditation, gossip, dolls, Myrtle
Dislikes: Being left out of the loop, being cheated, assholes
Tempest Wendigo
Concept: Gentle Giant/His last name
Male faunus (wolf)
Tempest is naturally big and strong and tough, but doesn't like to fight. He'll prefer a nonviolent solution to problems if there is one. He'll definitely fight to protect his team, innocents, and the natural world, though. Nobody's seen him angry, but most everybody imagines it'd be really scary. (Calm before the storm, anyone?)
Semblance: Healing. He can directly heal through touch, though that tends to be lengthy and draining in battle. More practical is how he can put a little bit of himself (his Aura, you sickos) into food as he cooks, granting that food healing properties.
Weapon: His gauntlets act a lot like Yang's weapon, though they send blasts of wind instead of fire. They can thus be used to just knock people down without hurting them too much.
Likes: Cooking, nature, rock climbing
Dislikes: Violence, confined spaces