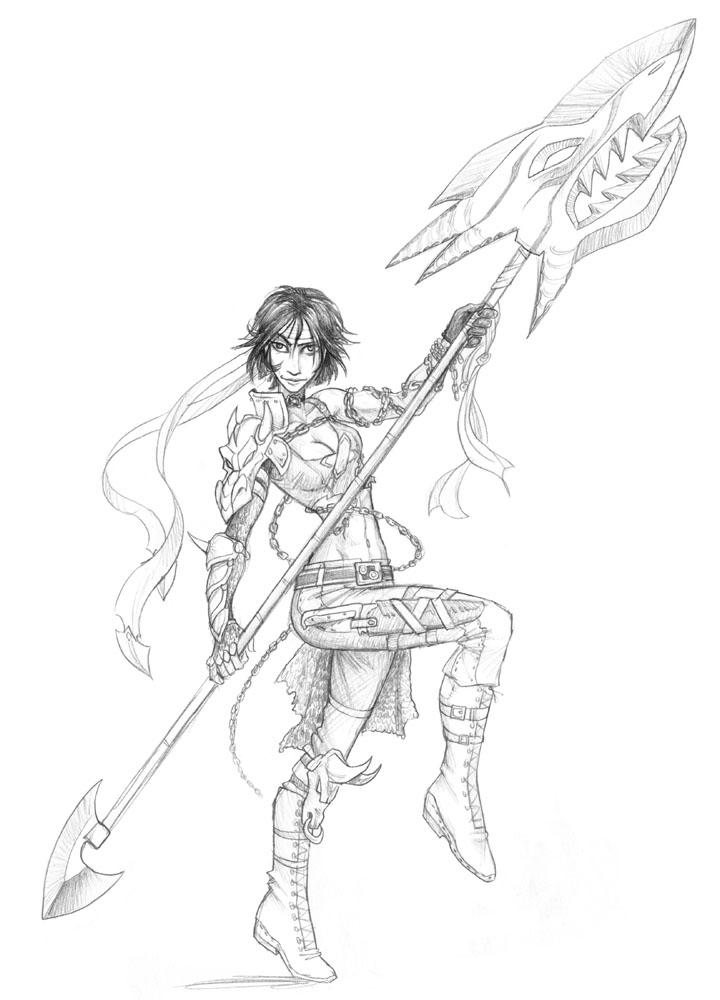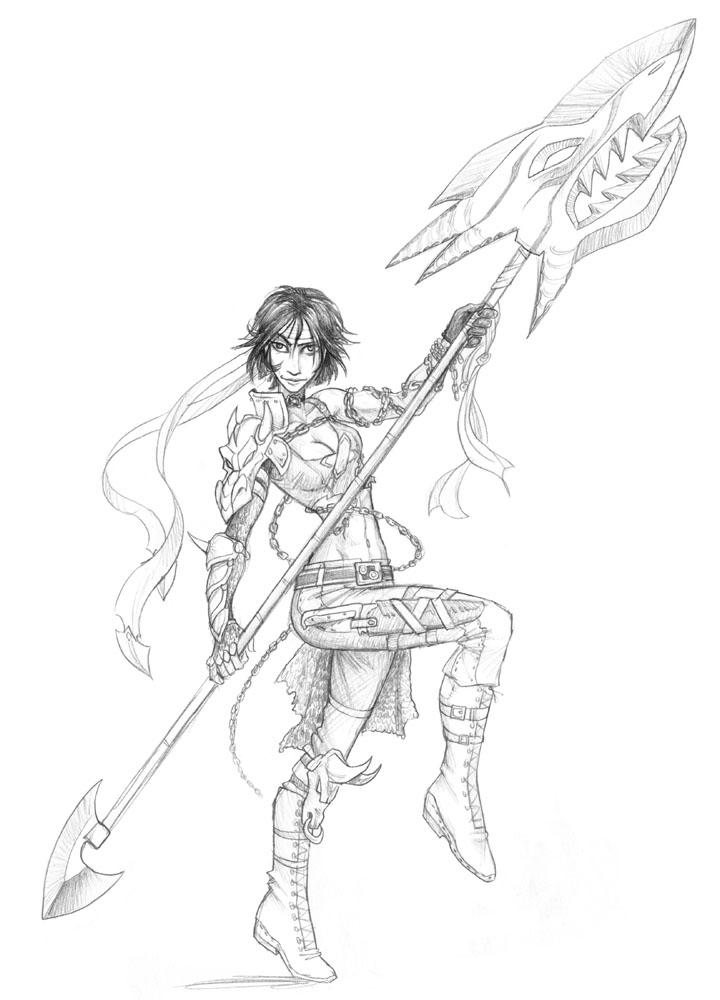 Watch

Reply
Awesome work, I love it! you definitely got an idea behind the character and cranked things up a few notches. Thanks alot, man!
Reply

You're welcome!

Reply

I love the bull ornament on her knees! But yeah, oversized weapon and a bunch of chains everywhere (why do I think of Cloud immediately?) does the trick

Reply

The original already had a dragon on the shoulder and spikes on the knee, so I figure... why not?

Did Cloud have chains on him? Anyway, yep! Oversized weapons: Not just swords anymore!
Reply

Wow, its just amazing what you do with a pencil.
But I gotta say, best part is you translated her to your style pretty well.
The androginous face, I mean.
Reply