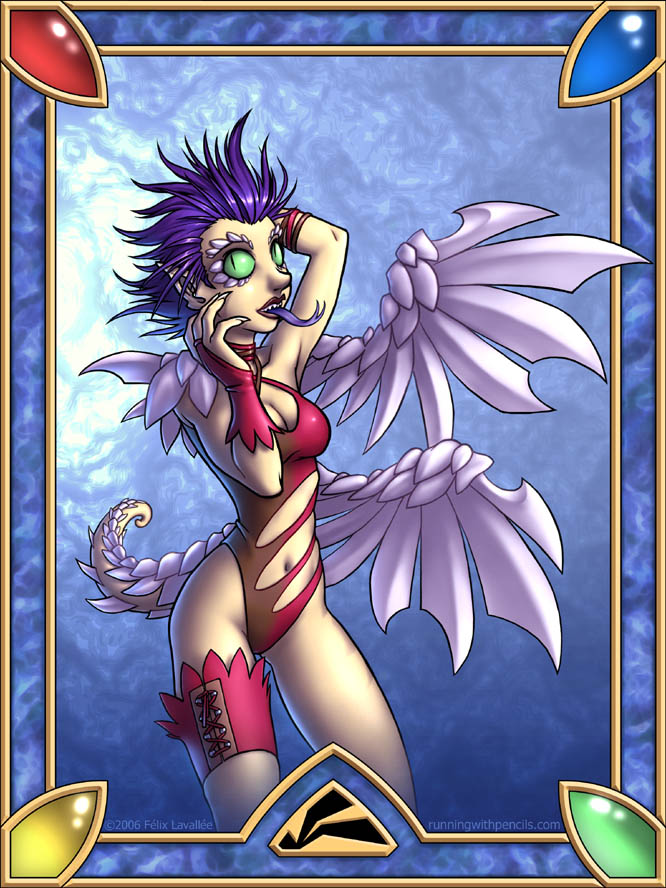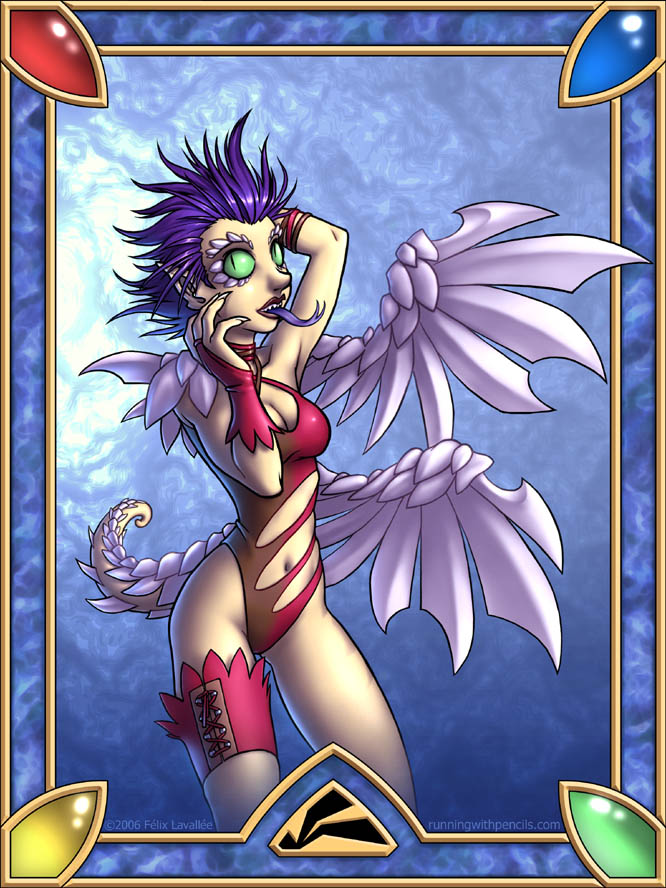 Watch
A submission to
Seventh Sanctum
's Monster Madness! contest. The description was generated with the Dragonling Generator:
"This sinful female dragonling has round, slit-pupiled, green eyes. Her fine, wavy, indigo hair is worn in a style that reminds you of a sea urchin. She has a lean build. Her skin is cream-colored. She has reptilian teeth and a snakelike tounge and a small but concealable tail and set of wings that both have white scales on them. Her wardrobe is strange, and is mostly red and brown. "
A wavy sea urchin? I did what I could! I also kept forgetting the tongue... I wanted to include it, not only because it's in the description, but because it makes her look that much more sinful! It also ended up blue. Which is awesome. She has two wings. On the same side. Because I felt like it!