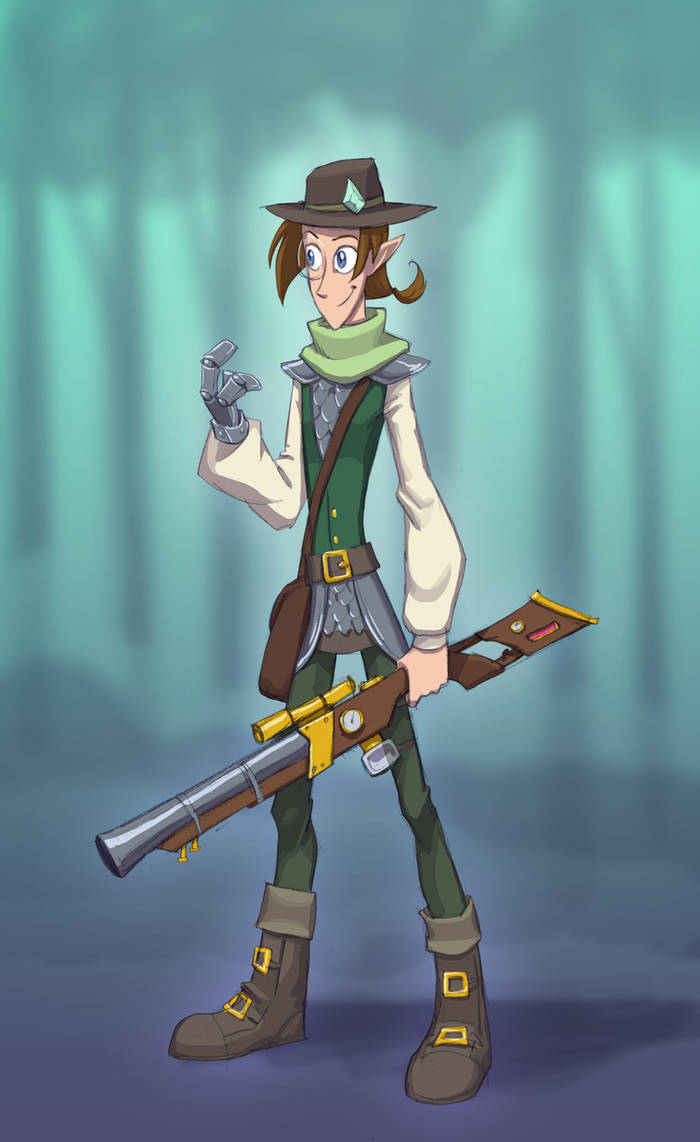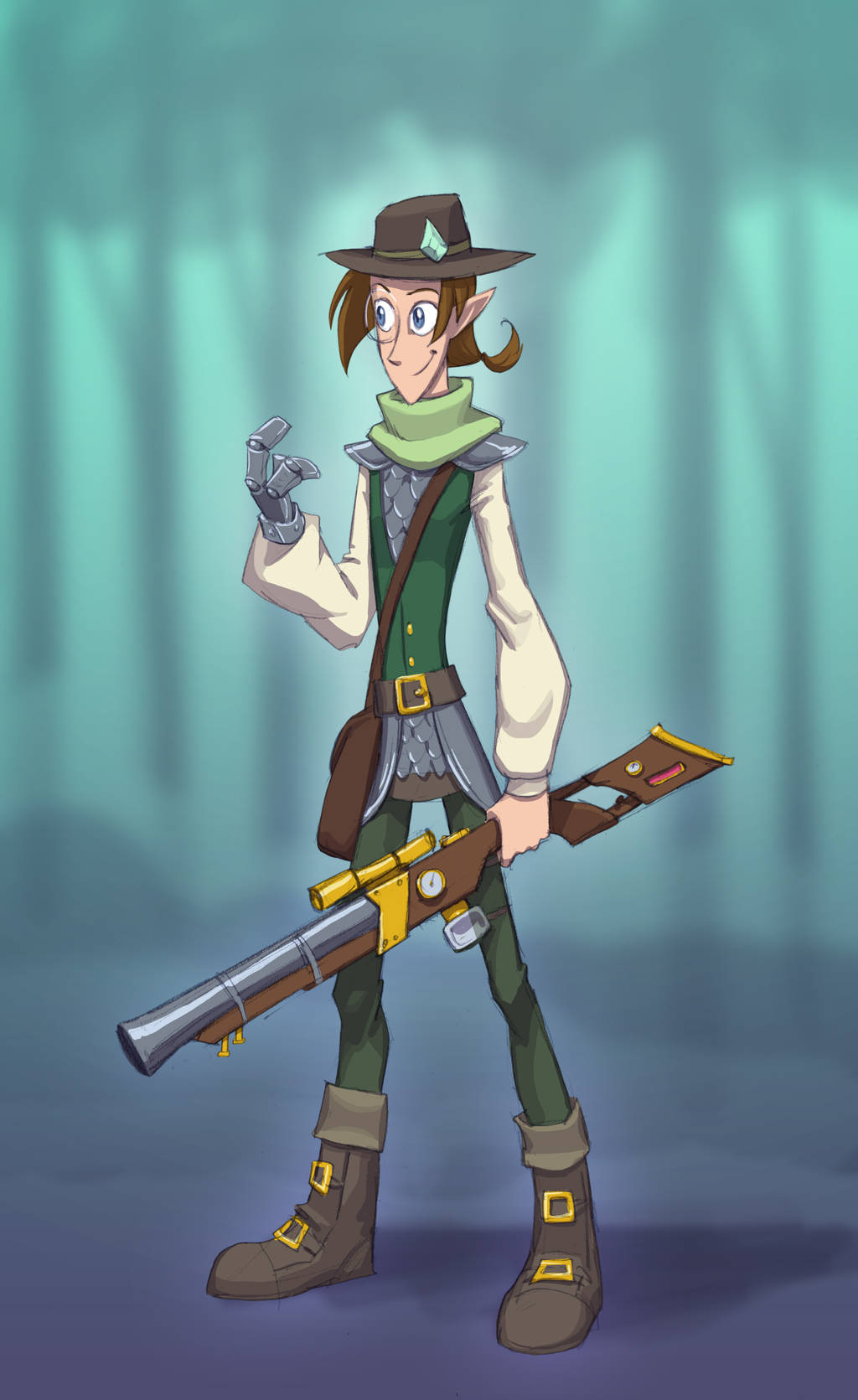 Watch
Super quick picture of my latest D&D character, that I just started playing tonight at level 1.
Agos is a High Elf Artificer - Gunsmith (Unearthed Arcana class), currently traveling by ship toward Chult with the objective of being a big fricking tourist. Undead-infested jungles, lost cities and dinosaur safaris all sound very exciting to a young enthusiastic city elf!
I decided that he had an artificial hand, through which he casts his Shocking Grasp cantrip.

His name is a french pun. It's even double, since he markets his inventions as "Les Patentes Agos".

Eberron setting? Cuz this sound like very pulpy locales

Reply

I do not want to know how he lost his right hand.
Reply

Might need help on the pun best translation I got was close steel, close shave maybe?
Reply

His name basically says he has balls of steel. (Whether that's ironic or not remains to be seen)
And "Patente à gosse" is an expression in Québec that's basically a knick-knack, thingamajig or contraption (appropriate for an artificer)
Reply