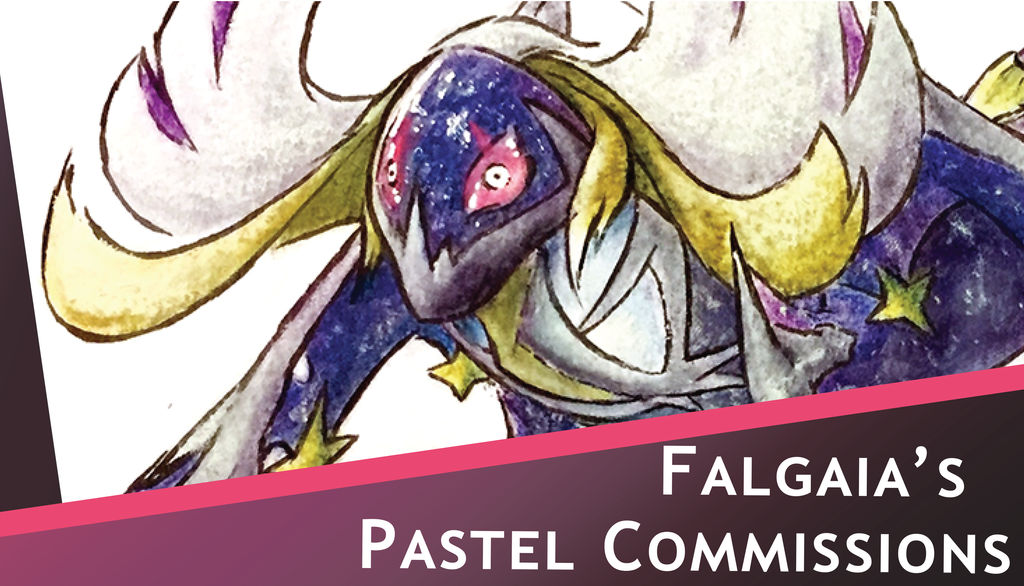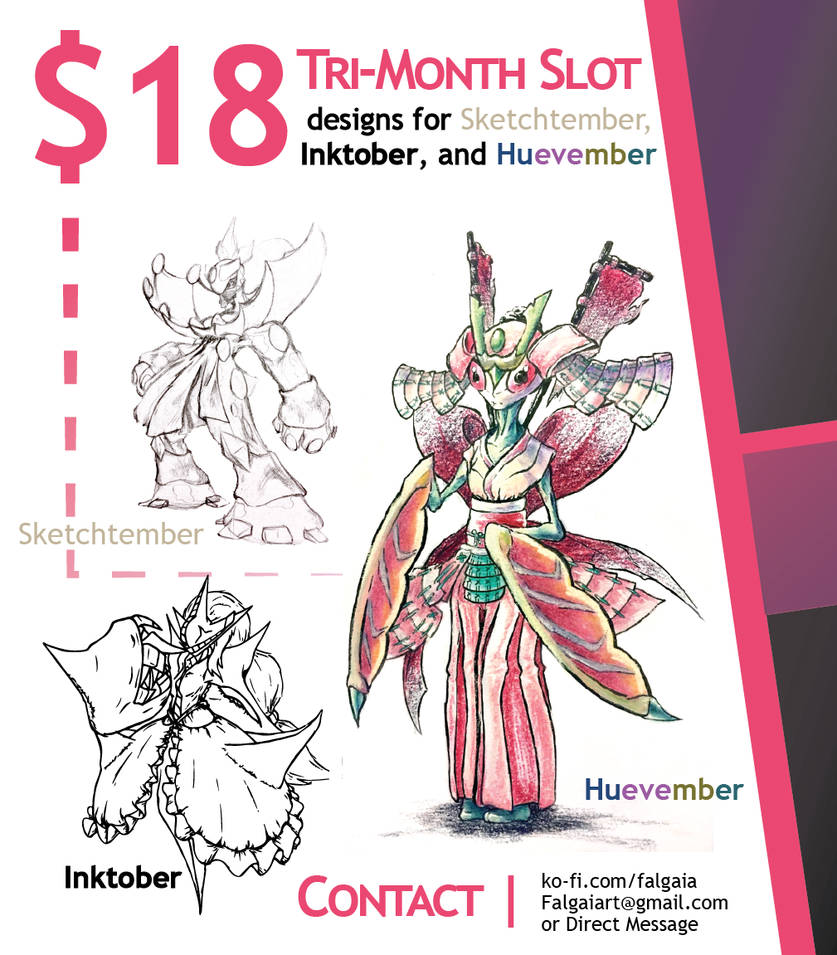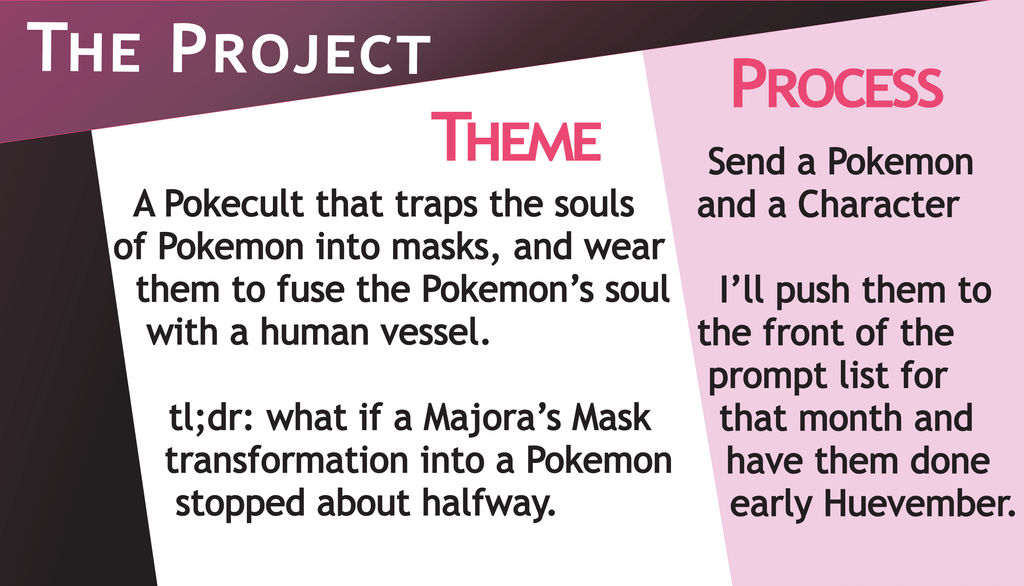 Who:
My name is
Falgaia
, a traditional artist looking to get some personal works out between college classes.
What: A commission series of Pokecultists that have fused with the souls of Pokemon and have become warped as a result. $18 USD gets a full slot, so I'll be revisiting it in Sketch, Ink and Color for each month, since I learned last year I can't do 30 full color pieces in just one month!
When: This project will last until the end of Huevember, or, if I need the extra time, early December. Each phase of the drawing will occur on its respective month and will be posted accordingly. I'll be accepting commissions until I fill up the whole month, whether that be using my own prompts or commissioned slots.
Where: Contact me through Deviantart, my email (falgaiart@gmail.com) or by visiting my Ko-Fi account over at ko-fi.com/falgaia
Why: Because I've always wanted to bring this concept to life, and I hope you'll help me do it!
Slainte!