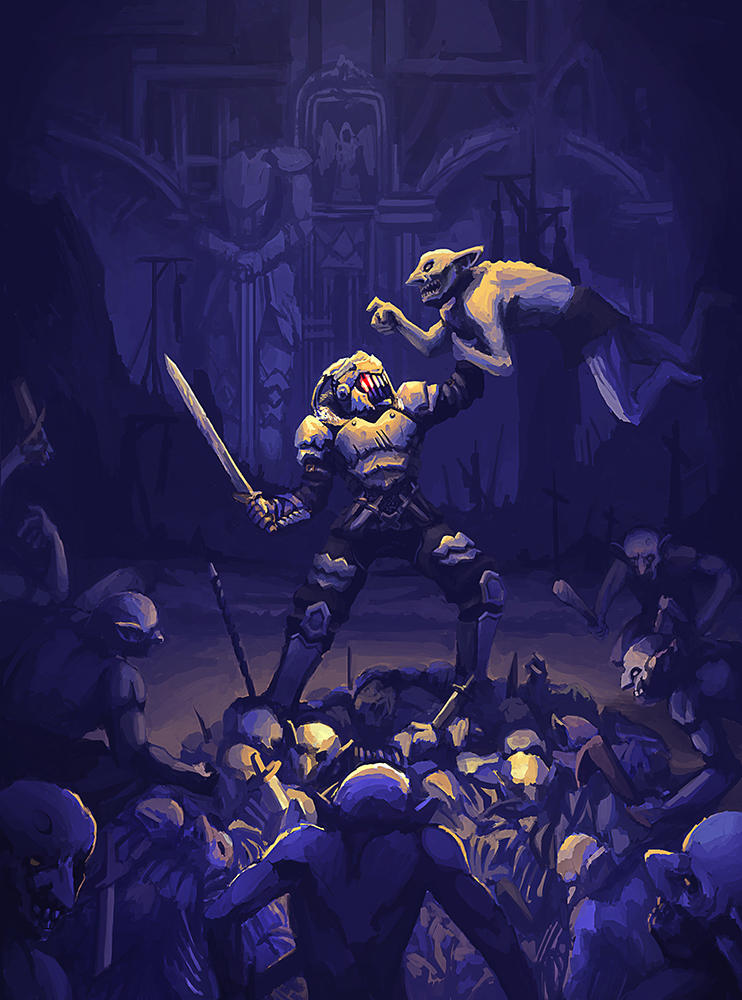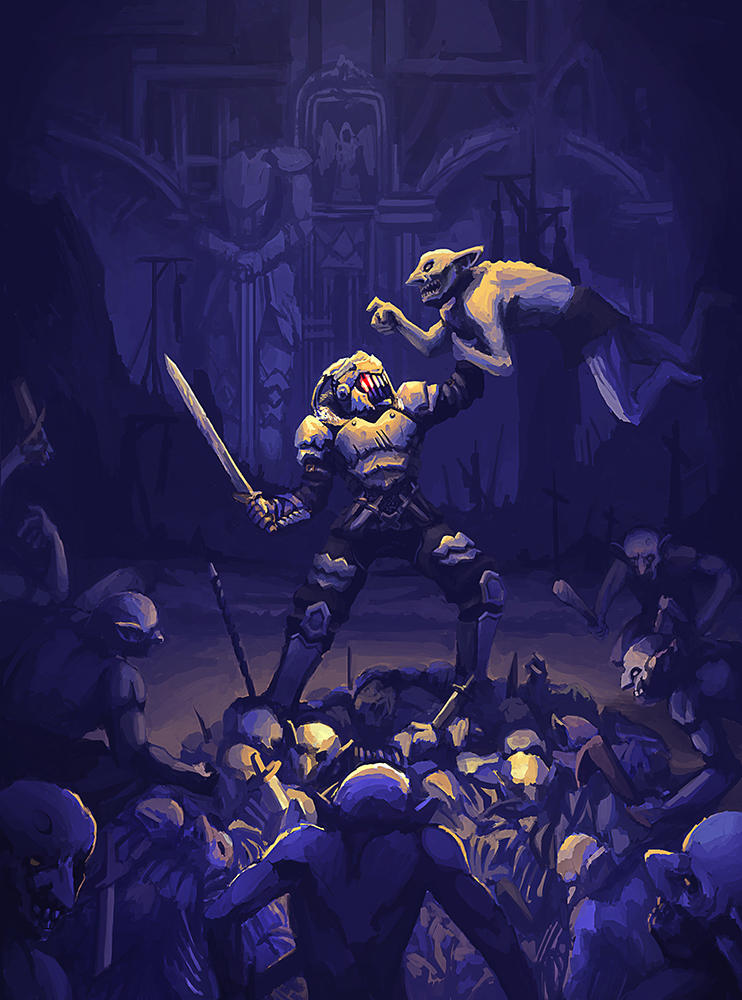 Watch
Fanart of Goblin Slayer from... Goblin Slayer (LN/manga/soon-to-be anime).
The poses are from the cover art of DOOM(2016). I was inspired by this video:
www.youtube.com/watch?v=5RNRzJ…
I thought it was a good idea at the time, but man, this piece was a pain in the ass to make. Sure, the poses are already there in DOOM's cover art, but I still had to create a different light setting, different colour pallet, different background & corpses, and draw the characters differently to make their bodies match the proportions of GS and the Goblins.

Anyway, I hope that the anime doesn't go ham with the fanservice. I want to watch some goblin genocides, not some weird hentai.

What i Used: Photoshop