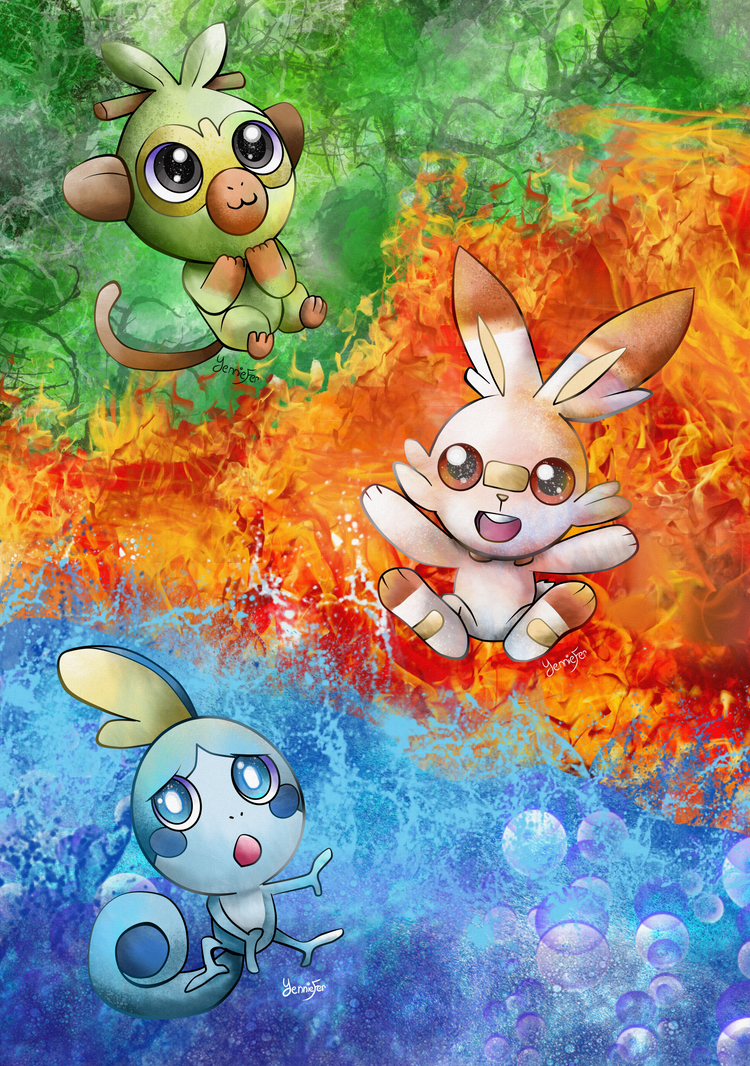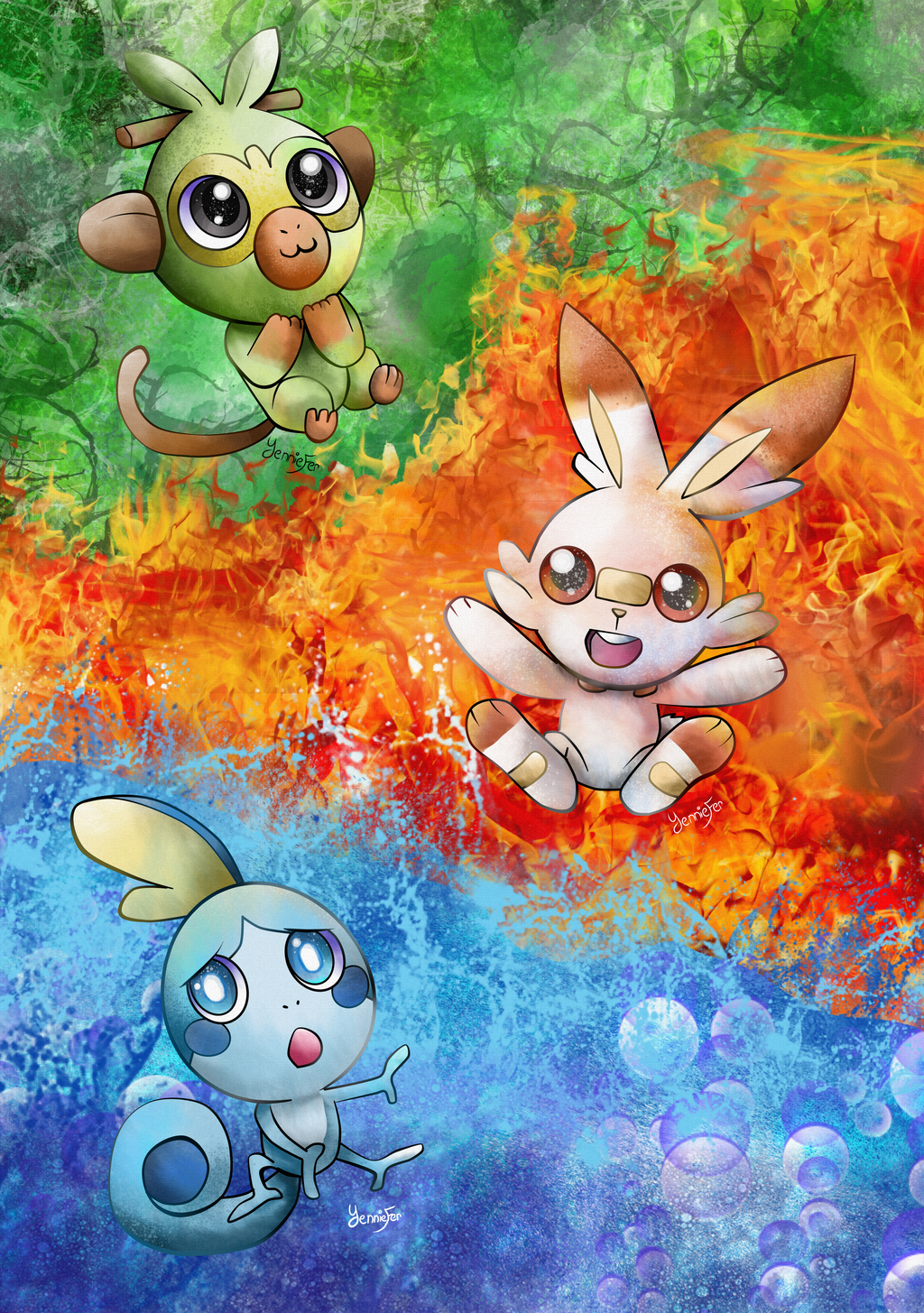 Uwahhh when I saw these cuties this morning, I HADDA draw and paint them really quickly. ;w; I have no idea who to choose...Who do you guys choose? I'll be choosing based on the final form so I will wait. Only spoilers I'll look into later on since the last game, Nintendo showed too many spoilers so I'm avoiding them at all costs now haha. XD; (Also, if you do reupload this somewhere, PLEASE CREDIT ME. It's disrespectful using my work without credit. Thanks.)
If you're new here, please consider checking out our webtoon!:
www.webtoons.com/en/challenge/…
Grookey, Scorbunny and Sobble © to Nintendo.
Tools Used: Paint Tool Sai and Photoshop
Time Taken: 1 hr + 35 mins
Please support us on these following websites!: