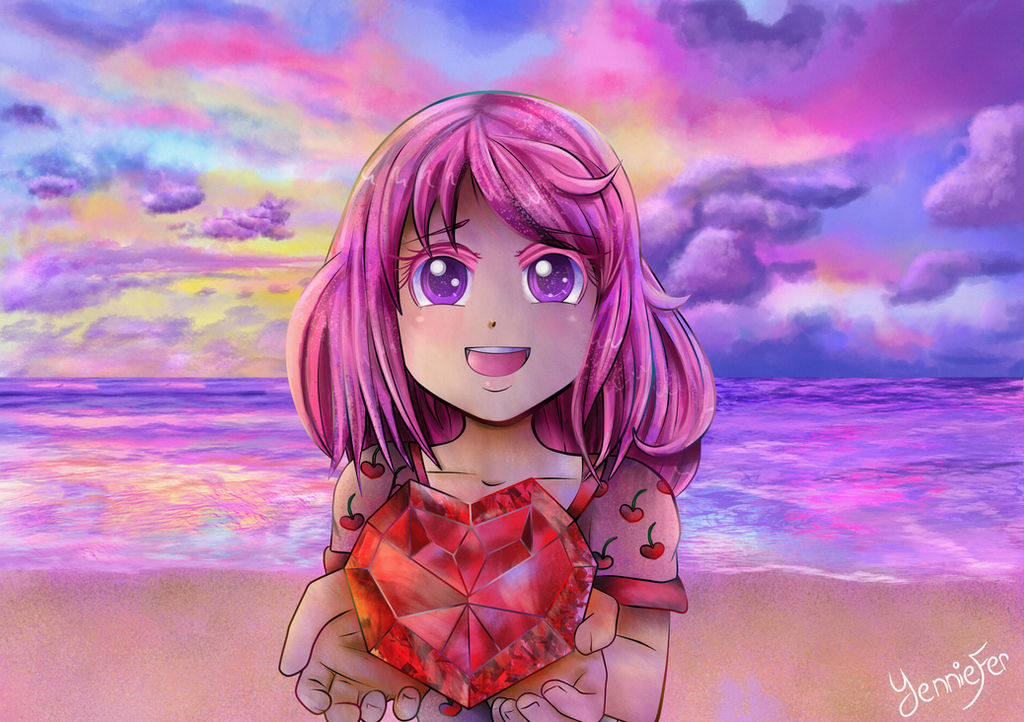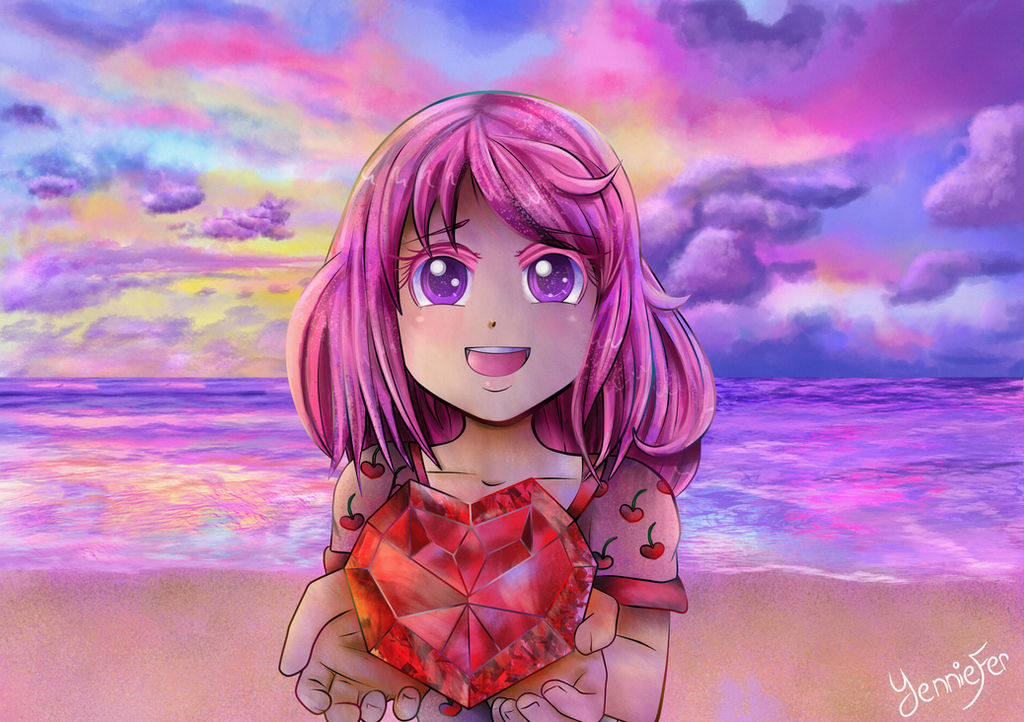 This painting's from our webtoon, Crystal Casualty. You can read more of it here if you like my art: www.webtoons.com/en/challenge/… (Genre: Drama/romance)
We're selling merch of this painting!: www.redbubble.com/people/faith…

Here's part one of the painting.
It features Jemma having shorter hair. Jemma is younger here as a teenager. uwu
I'm pretty happy with how this painting turned out.
Jemma's offering her heart to one of her exes here... She gives all her effort to him...
As you've noticed, I used the beach as the background...A theme for Crystal Casualty so far. What else does it remind you of from the story? c:
Part two of painting:
www.deviantart.com/faithwalker…
Jemma Stone is © to us.
Tools Used: Paint Tool Sai and Photoshop
Time Taken: 3 hrs + 34 mins
Please support us on these following websites!: