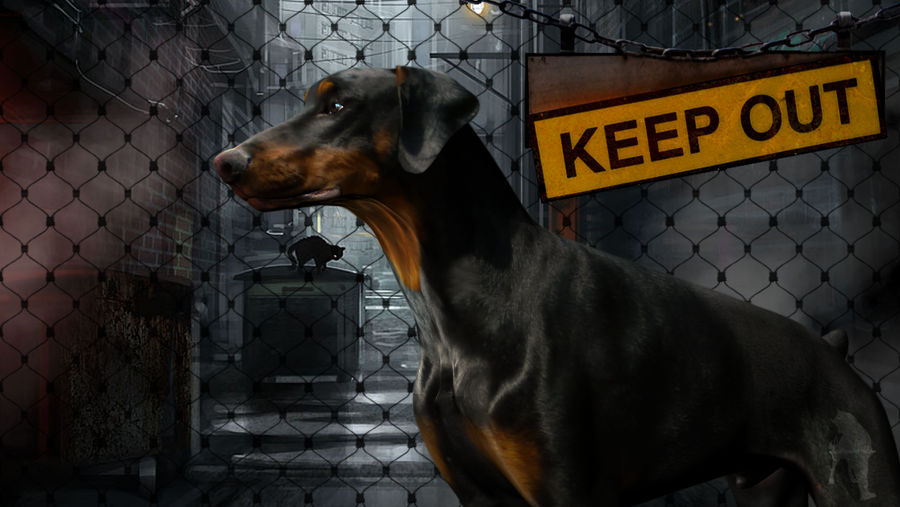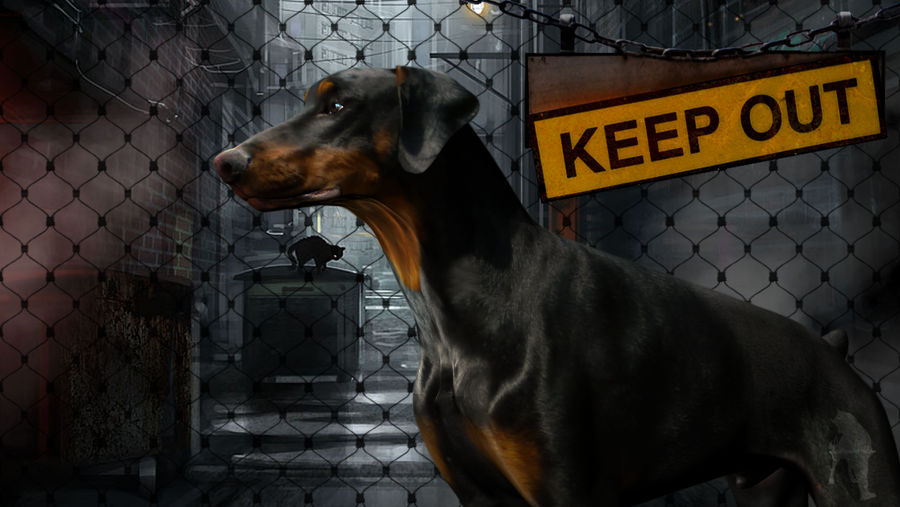 I had my Z-Brush exam today..and this was my exam..a fucking 27 >.< (as the title says..)

Nothing else to say..
I'll make a monster next time..

It took me so much time..bah!

Base mesh done in Maya
Sculpted in Z-Brush

Background found on Google as for the "Keep Out" signal
And the netting is a pattern I made on Photoshop..