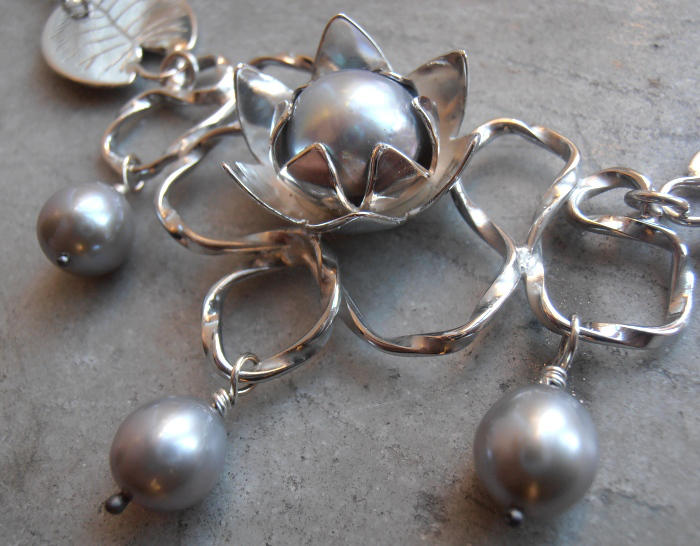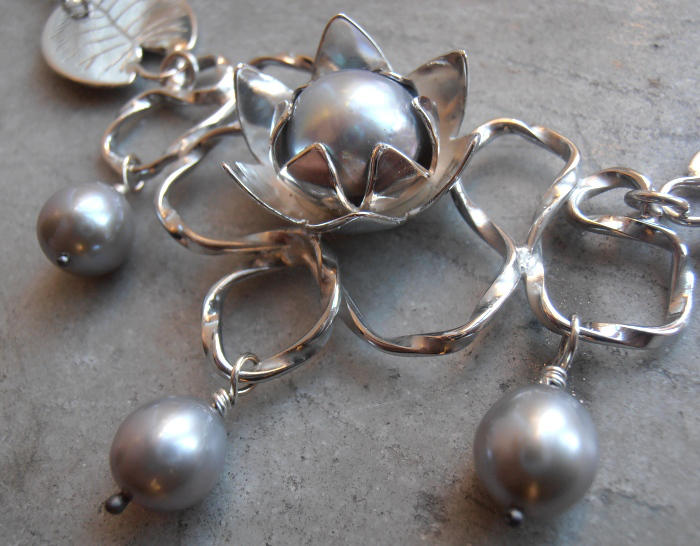 Watch
Sterling silver, oriental salt water pearl and three smaller sweet water pearls.
Made for a friends' "elements themed" wedding.
In swedish, the name for Water Lily is "Näckros". - The rose of Näcken.
The Scandinavian näck, näkki, nøkk, nøkken, strömkarl, Grim or Fosse-Grim were male water spirits who played enchanted songs on the violin, luring women and children to drown in lakes or streams. However, not all of these spirits were necessarily malevolent; in fact, many stories exist that indicate at the very least that Näcken were entirely harmless to their audience and attracted not only women and children, but men as well with their sweet songs. Stories also exist where in the Fossegrim agreed to live with a human who had fallen in love with him, but many of these stories ended with the Näcken returning to his home, usually a nearby waterfall or brook. Näcken are said to grow despondent if they do not have free, regular contact with a water source.
If properly approached, he will teach a musician to play so adeptly "that the trees dance and waterfalls stop at his music". (Wikipedia)