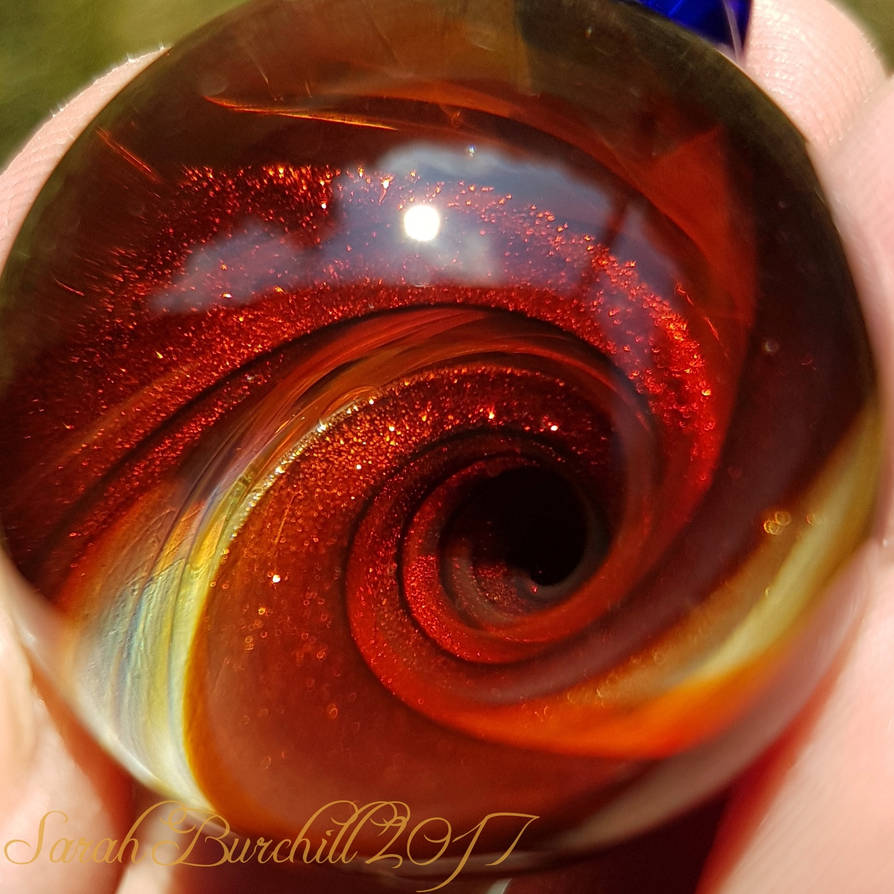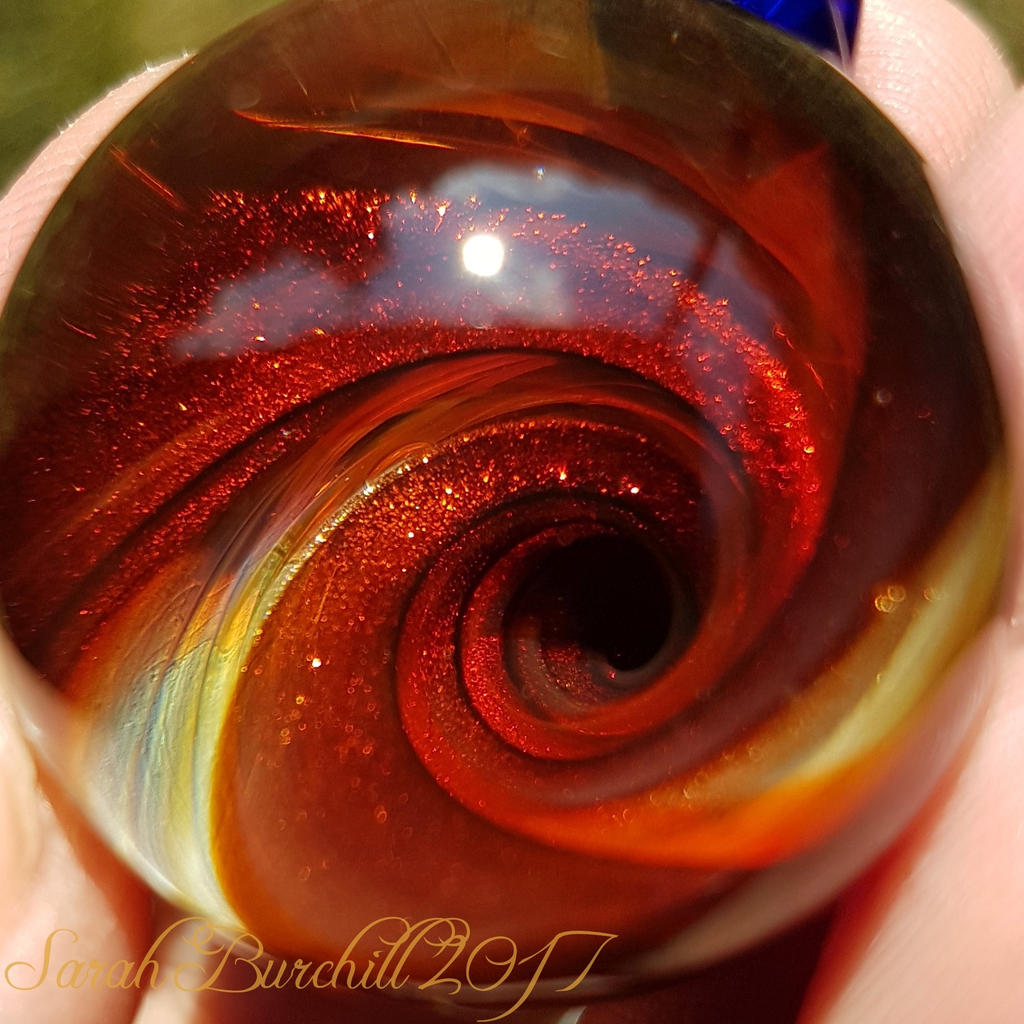 Watch
An autumn tinted swirl of red goldstone, fumed silver in pale ambers and an immense depth in the layers.
Pendant glass orb, vortex-styled marble with a cobalt blue glass bail.
I am so very pleased with the crisp lines and tint in this. I am absolutely in love with it.
Size over an inch, about 30 mm across. The feeling you get when looking into it is that it goes on forever.
The Fall - indeed.
More images: