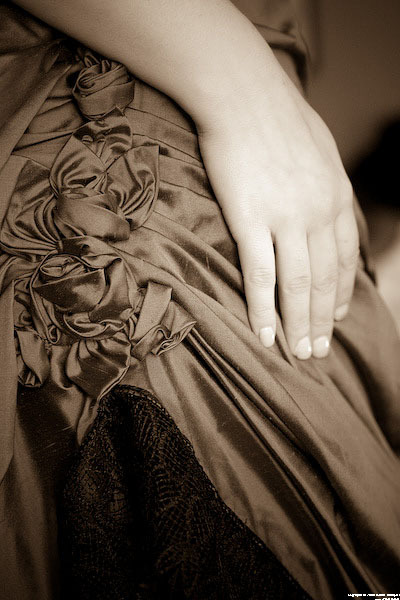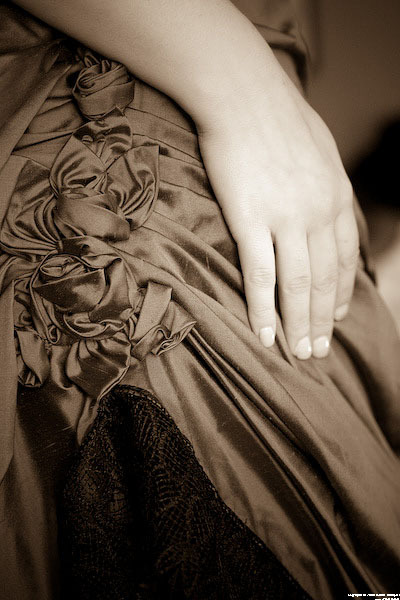 Watch

holy cow! how did you do that?!
Reply

I made them by either gathering and rolling folded fabric strips for the bigger roses, to folding squares to get the leaf.
I then placed them out to hide the frayed bases and sewed them onto the dress. What you are looking at is about 12 separate parts.
Reply

its absolutely stunning. is there written instructions you could recommend? i'd love to try my hand at this!
Reply