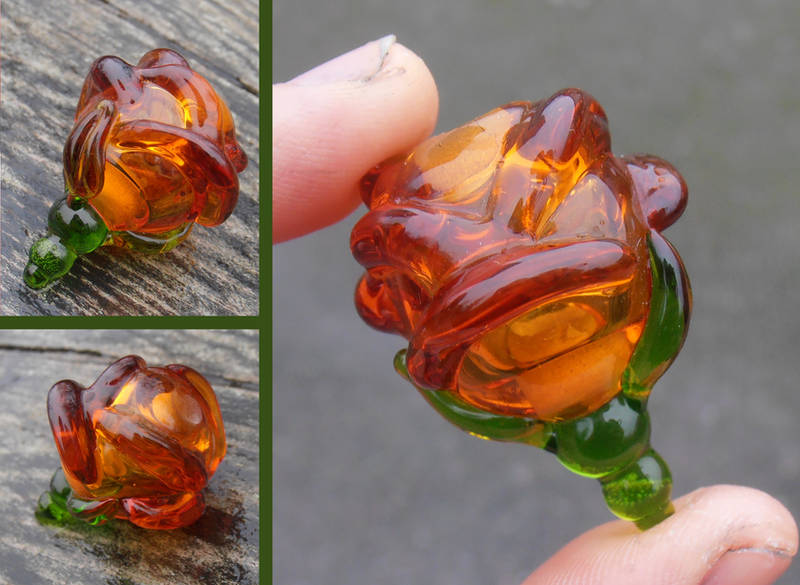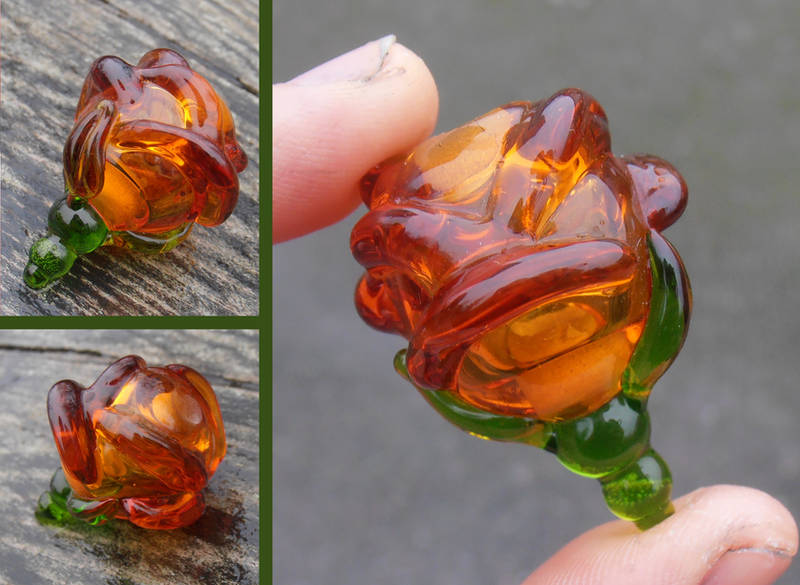 Watch
I'm not sure anyone noticed, but I'm quite a fan or roses. You had no idea, did you.

Also spending a lot of time with that amber colour scheme lately.
This is an attempt to make a hollow glass vial/perfum bottle in lampworked soft glass.
I've been working a lot in amber tints recently and this is Effetre Topaz /Medium amber.
The whole length of the vial is 35mm and I'm planning to make a little mount and a matching stopper for it as well.
I've made several varieties on this but like this one best to far. I started experimenting with the opening down toward the stem first.