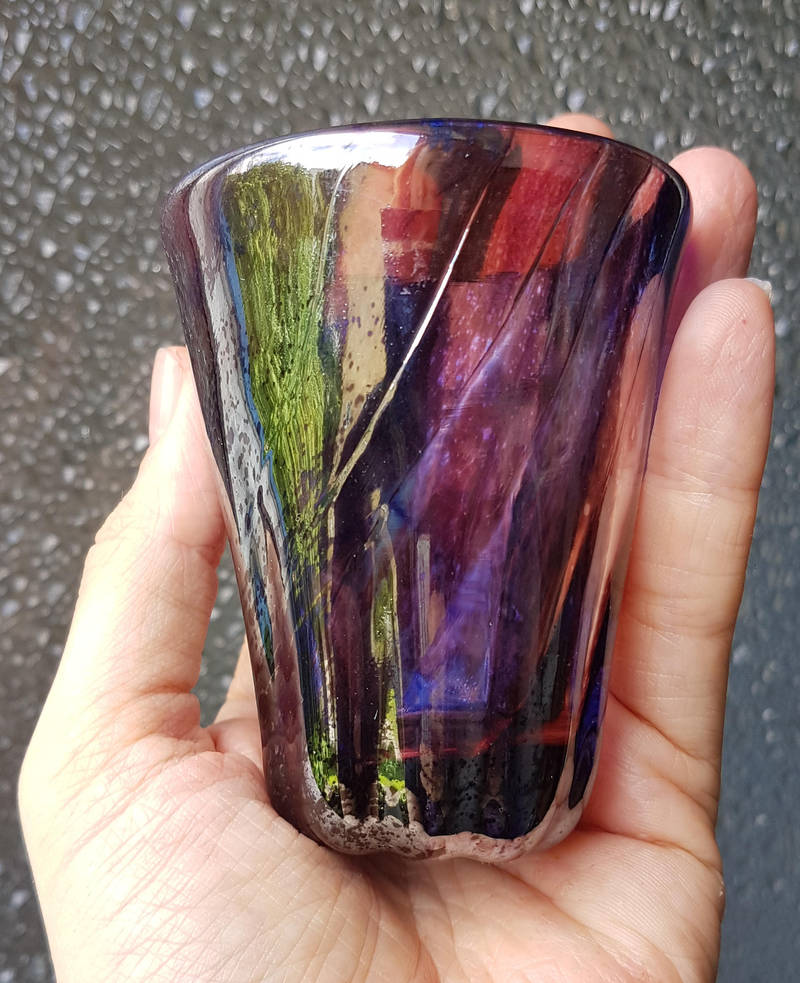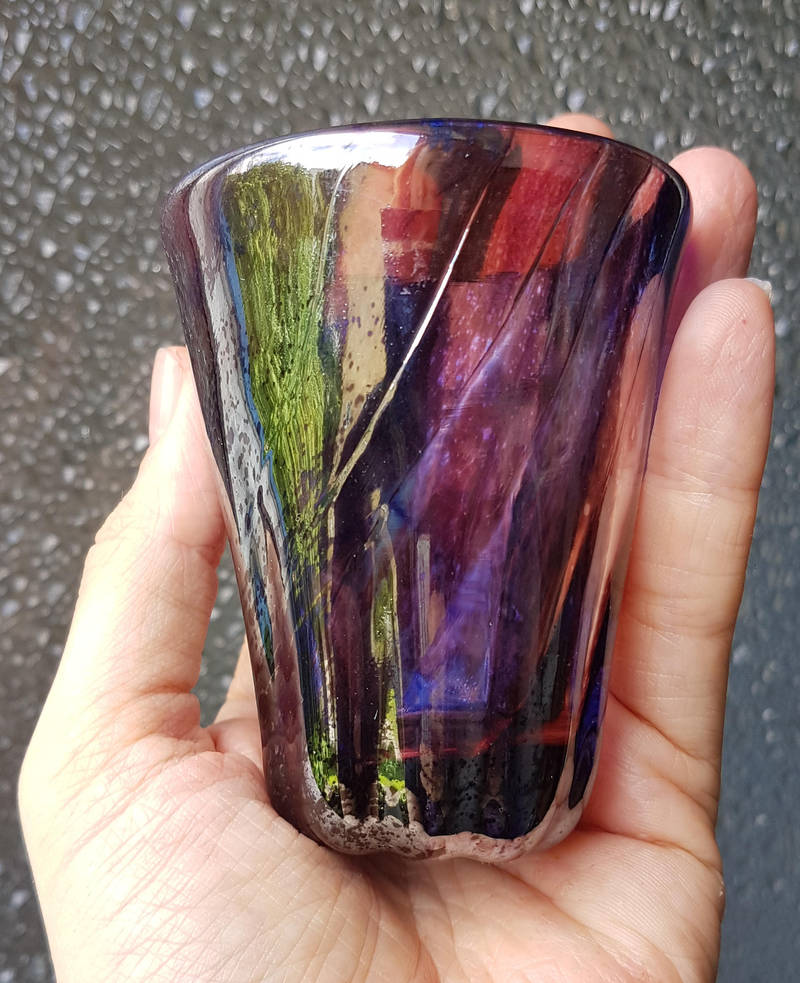 Watch
After I took the class in furnace glass blowing the last two months been dedicated to my furnace work.
This was made in April or early May 2017. The surface is a deep purple which gets a mirror shine and catches the reflection of the surroundings.
Small and thick, but stands well and is very nice to hold. The bottom is scalloped and the entire item got small stripes in the surface.
More of my glasswork in this album on my FB-page.
www.facebook.com/pg/WeirdWondr…

you just never stop learning things, huh. its really nice to see, too many professional artists find something to do and sticks with it, but watching your deviantart has been this slow subtle series of transitions of different things that i keep being amazed that people can do, and knowing that its a real-time progress rapport makes it slightly more magical to me

and i bet that glass looks better in person, the image is a bit muddled, hard to see what is actually going on
Reply

Fascinating colour, and I love the way it fits in your hand

Reply

I think perhaps they may hire you to make drinking cups for the Olympians for their Ambrosia, and in Odin's Hall for their Mead of Valhalla.

Reply