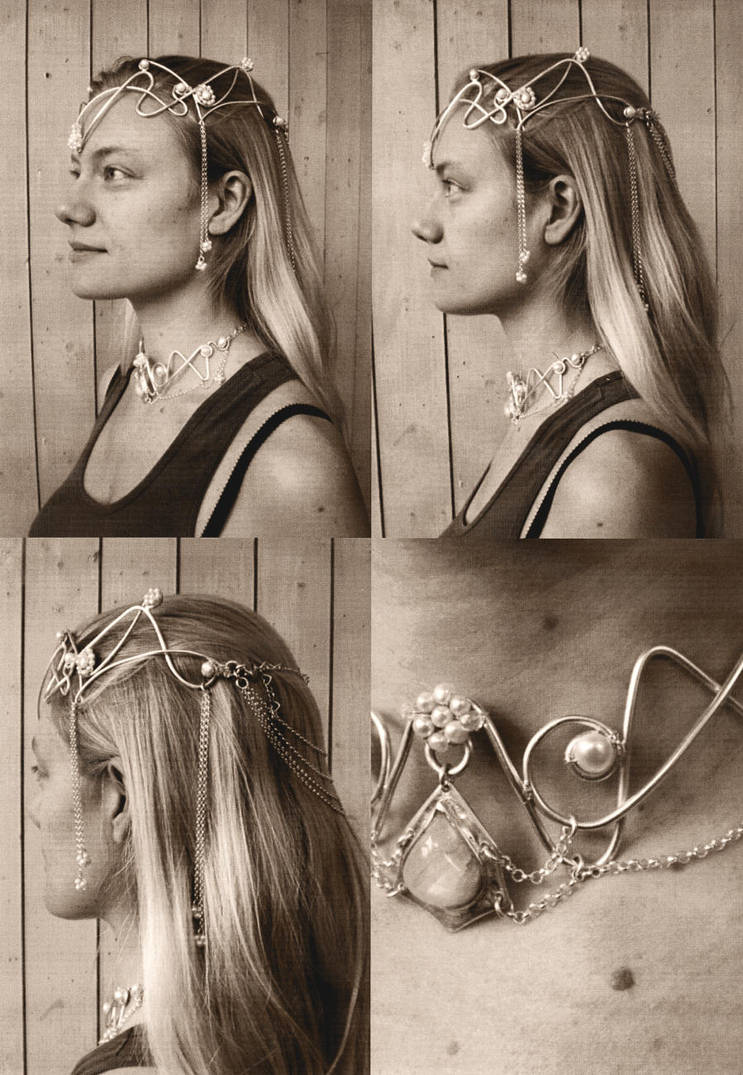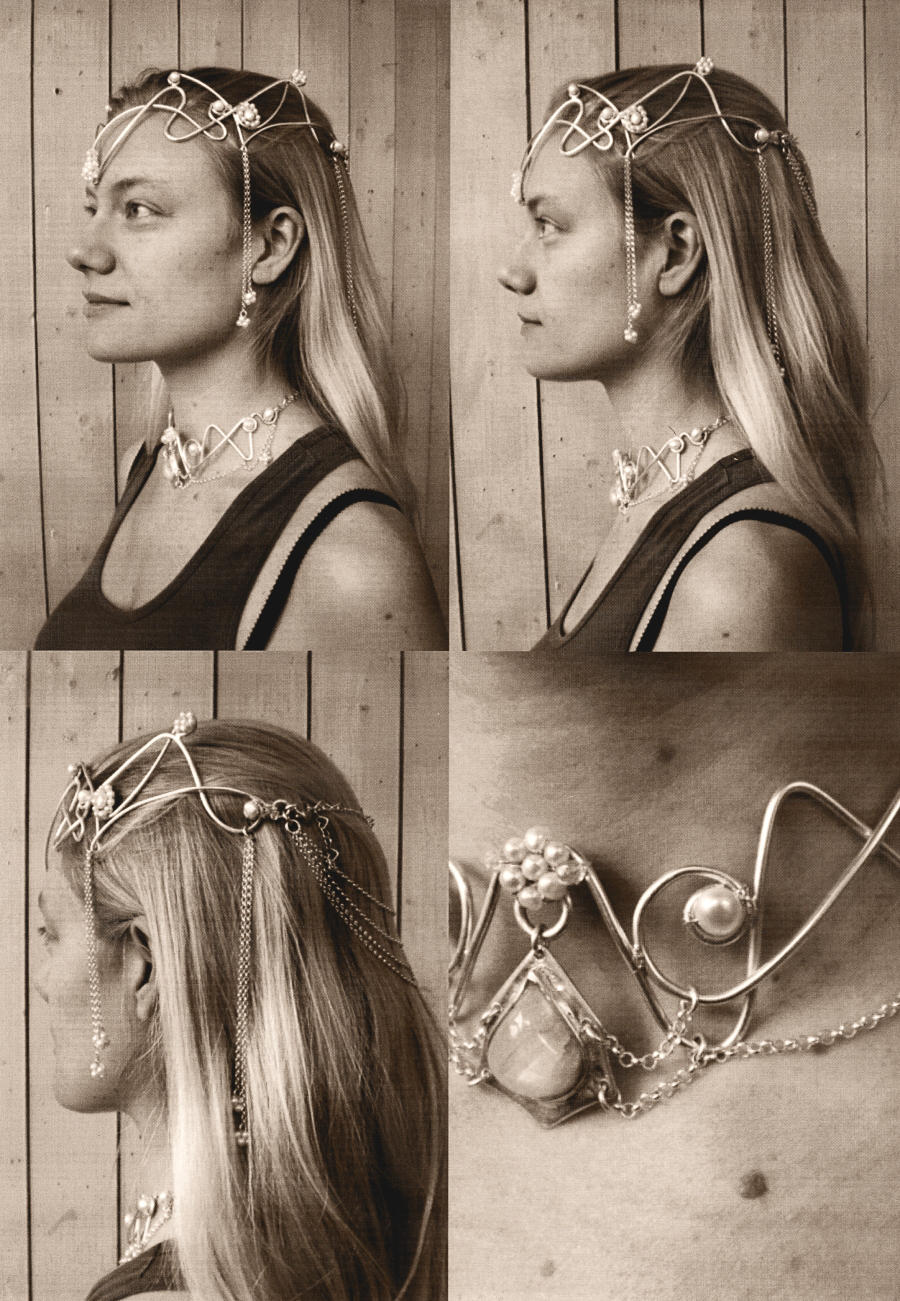 Watch

i thought she is lucky bride.....
Reply

Afraid not.. She was just the model. The bride was faaar away and I never got to see it worn on her in real life.

Reply

awesome work beautiful .... who is the model ?
Reply

The model was a classmate of mine. I can't remember her name actually. She were doing a project in our workshop and i thought she would be lovely for reference photographs before I sent the set off to the bride-to-be.

Reply

Looks pretty Elfin.. Elvin? You know, the tall folk from LotR. Those guys.
Like it!
Reply

Thank you! That's what I was aiming for. You know.

Reply

absolutely beautiful <3 reminds me of Galadriel from LoTR :3
Reply

Stunning work, I love it!
Reply