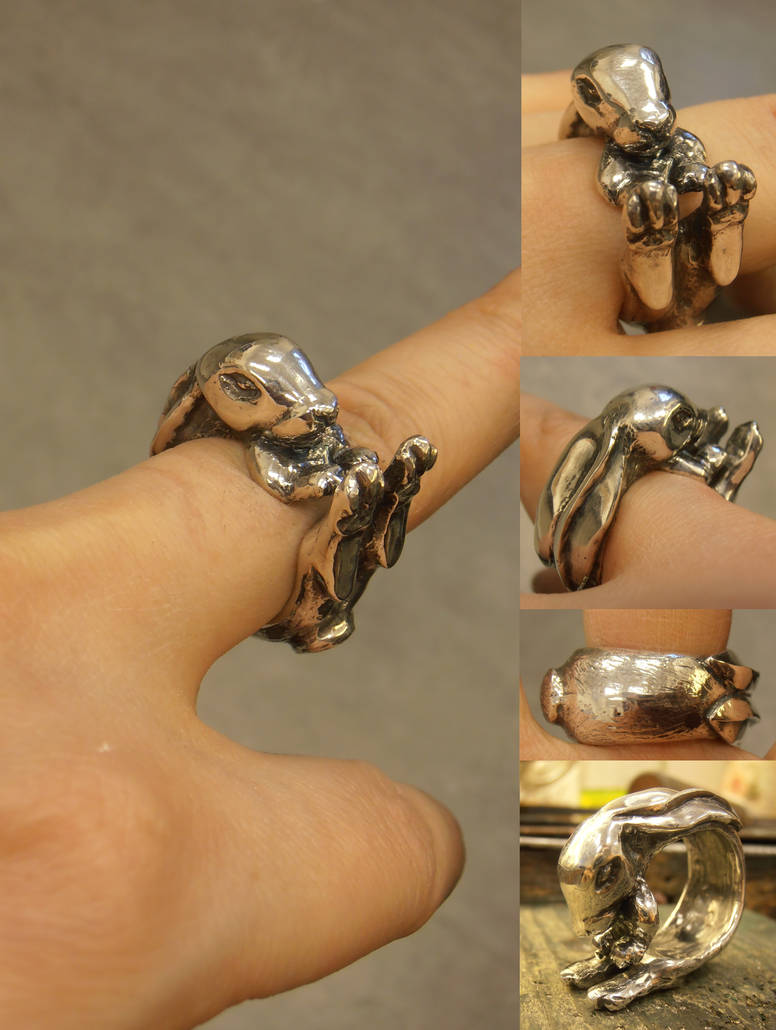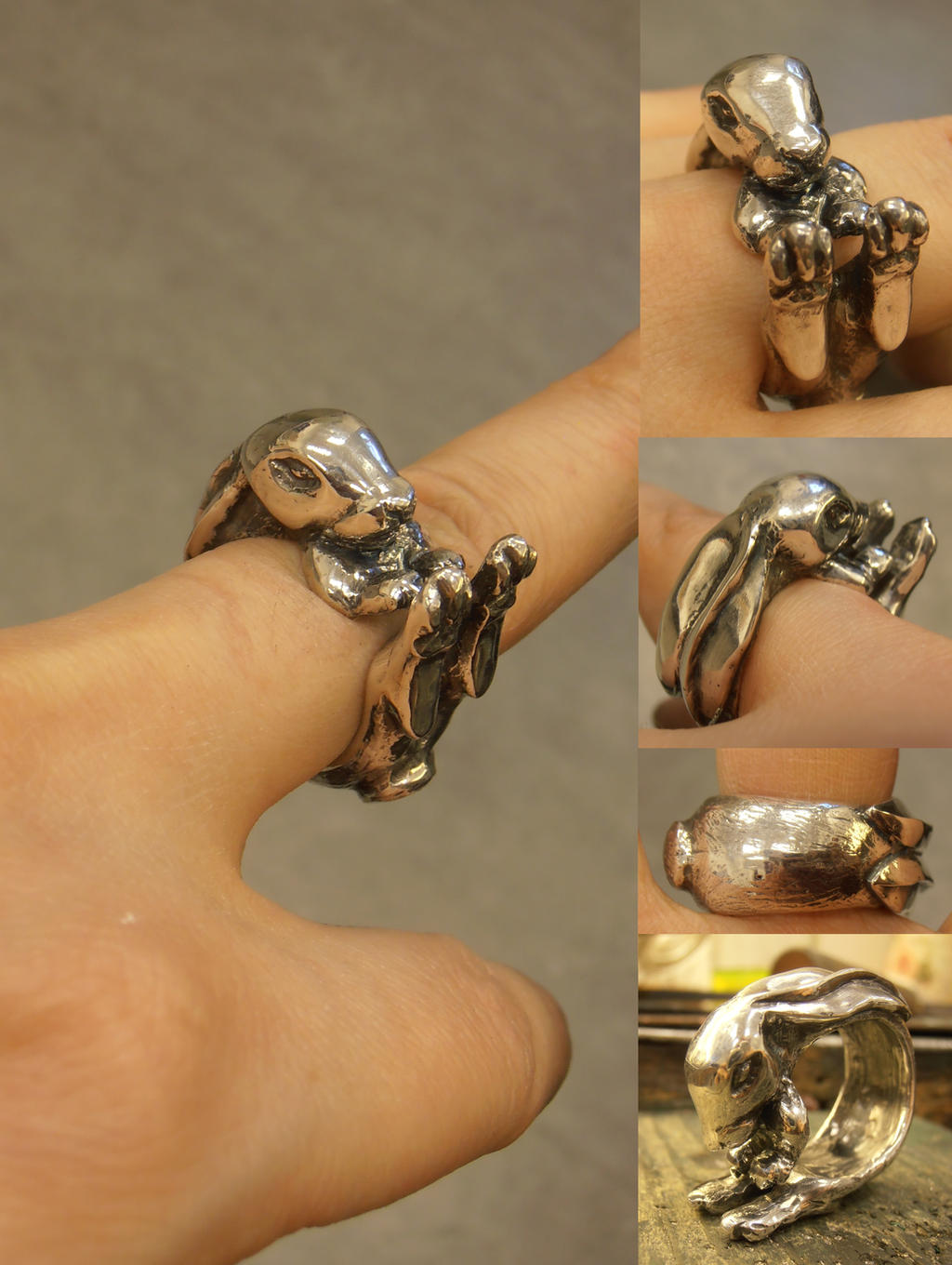 Watch
Rolf the rabbit is finished! Yay!
He's more of a jackrabbit than a bunny...
Sterling Silver - Wax carving, cast and finished to be a ring fitting a variety of sizes depending on how crouched he is!
And he can even stand on display on his little paws!
LOOK AT THE LITTLE PAWS!!!

*Boops Rolf on the nose*

Thank you to

and others for your sponsorship in this project.
Now available in my Etsy shop:
[link]