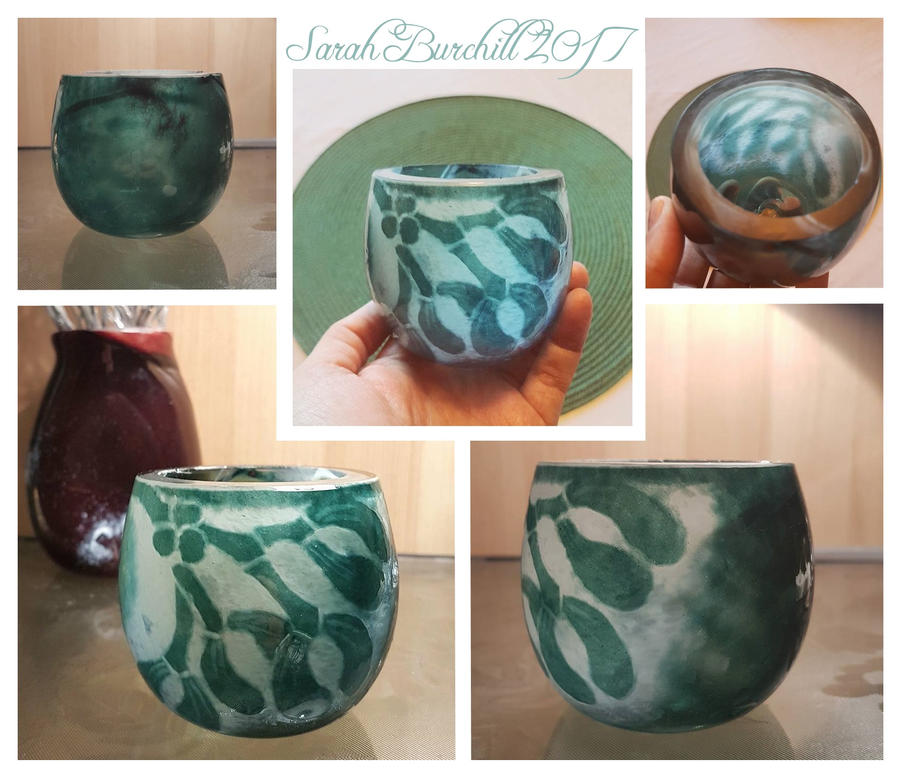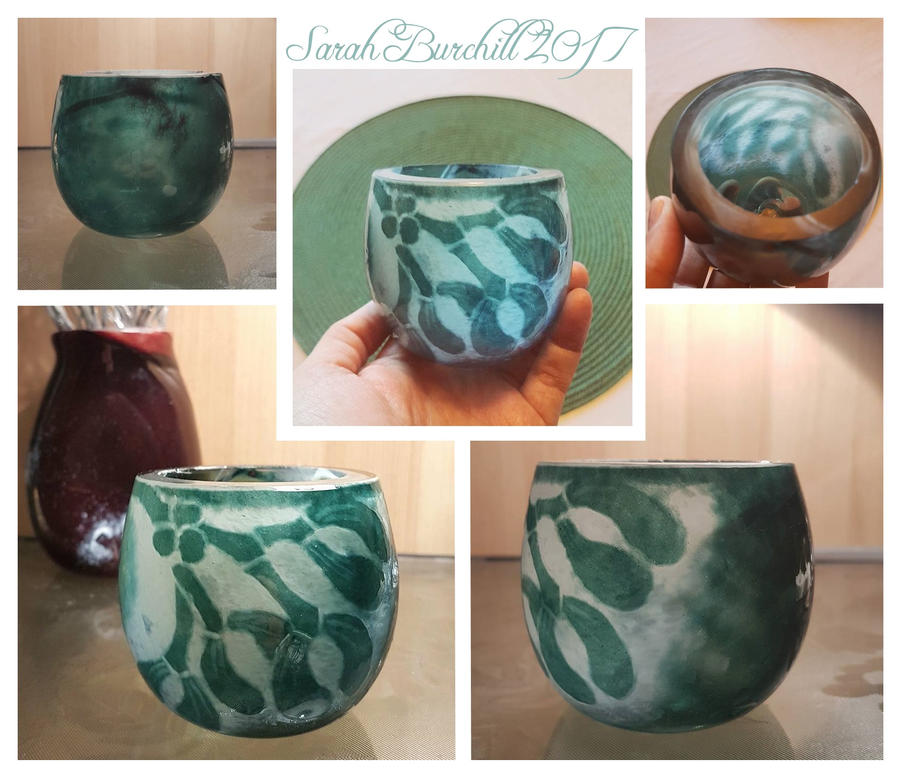 Watch
I could pretty much have an altar in the honor of Lalique, Gallé and Bonte. So to be able to combine glassblowing, drawing and engraving in the same piece is a huge step on the way closer to my dreams and ideals.
My very first attempt at cameo glass, two toned blown and cut, hand drawn and engraved. I had this idea since spring, but the dream for ages. I never thought I'd even get this far!
I made it!!! It works! OMG!
Onwards! I need to get back into the workshop!
Make fiery phoenix things in red and orange! Dragons!
YES! DRAGONS! Cthulhus! YES!
AAAAAAAHHHH!

(Ok, I'm a little bit excited. Just a tiny bit..)
I'm so happy my idea and "problem solution" worked.
heavy glass, furnace blown in two layers, rolled in glass colour dust, then sawed and finally coldworked under my bathroom tap with a rather crude dremel setup.