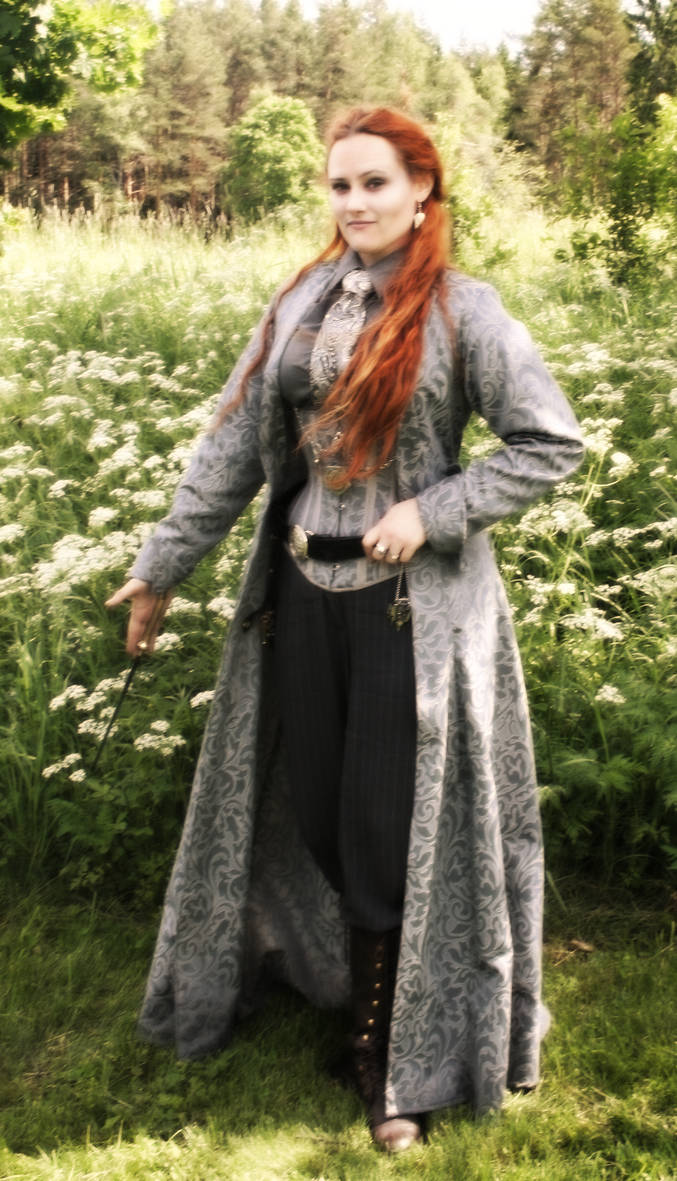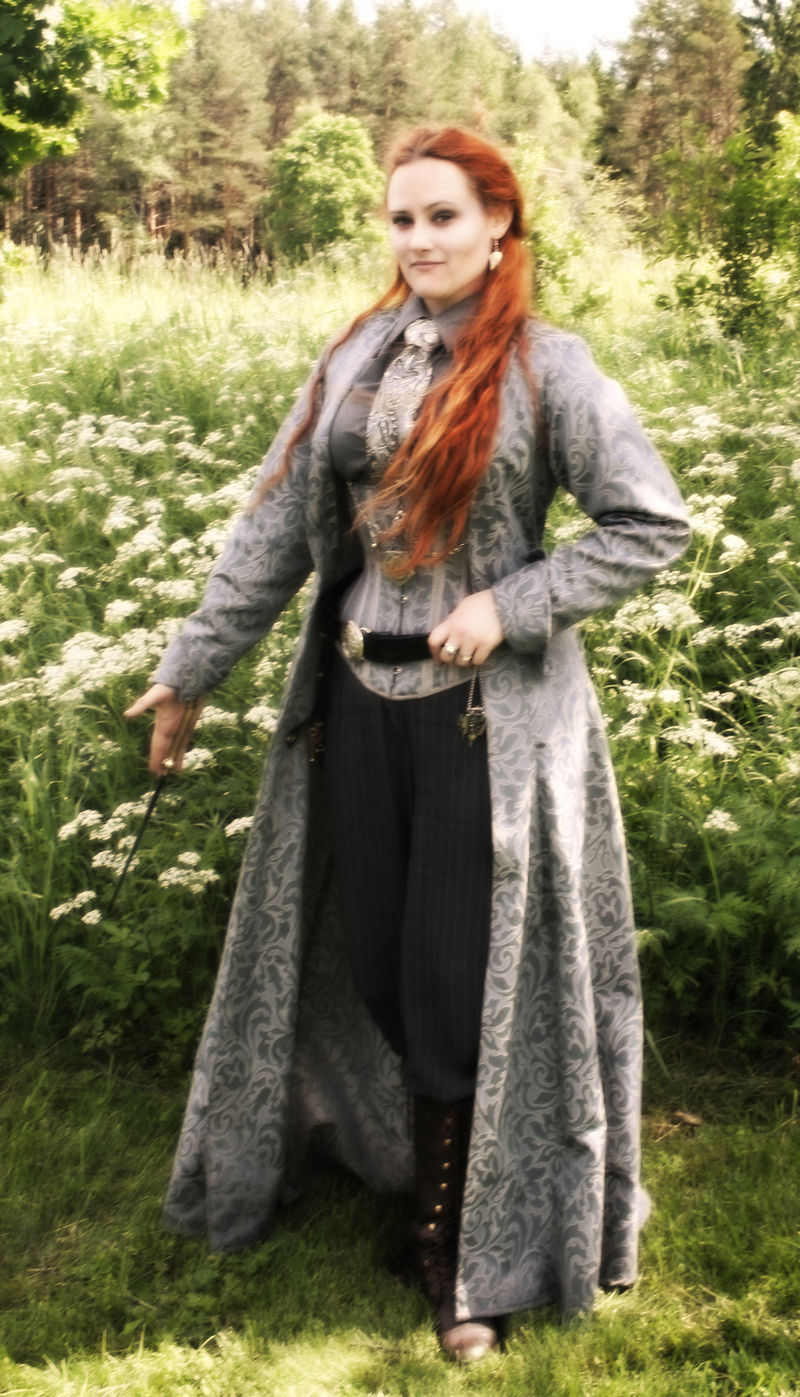 Watch
Original character from a fan-based Harry Potter themed Nordic Larp.
The Auror Mercuria. A lovely and most pleasant person. Not dodgy or mercurial what so ever. Oh, no.

I made the coat, the corset, jewelry, scoped wand and quick-draw holster.
The character carried two wands. "One for business and one for pleasure".
And a badge...


Reply

She was fire and storm and gooooorgeous! Wonderful.
Reply

I love thiiiiis! So much! The design, the crasftmanship~ So good!
Reply

Reply

I LOVE this. especially the coat. Would you ever take commissions for something like that?
Reply

Ooh, my, one would most definitely wish to be on friendly terms with her, absolutely. No Azkaban, no no.
Reply

very cool! were there ever any mentions of dark creature hunters? I have a character but it would not fit unless a group hunted down dark creatures.
Reply

My task there was to perform a ritual over a talisman holding a Dementor in the service of the Ministry of Magic.. so yes, there was!

Reply

0_0 Wow. Just wow. So stunning.
Reply