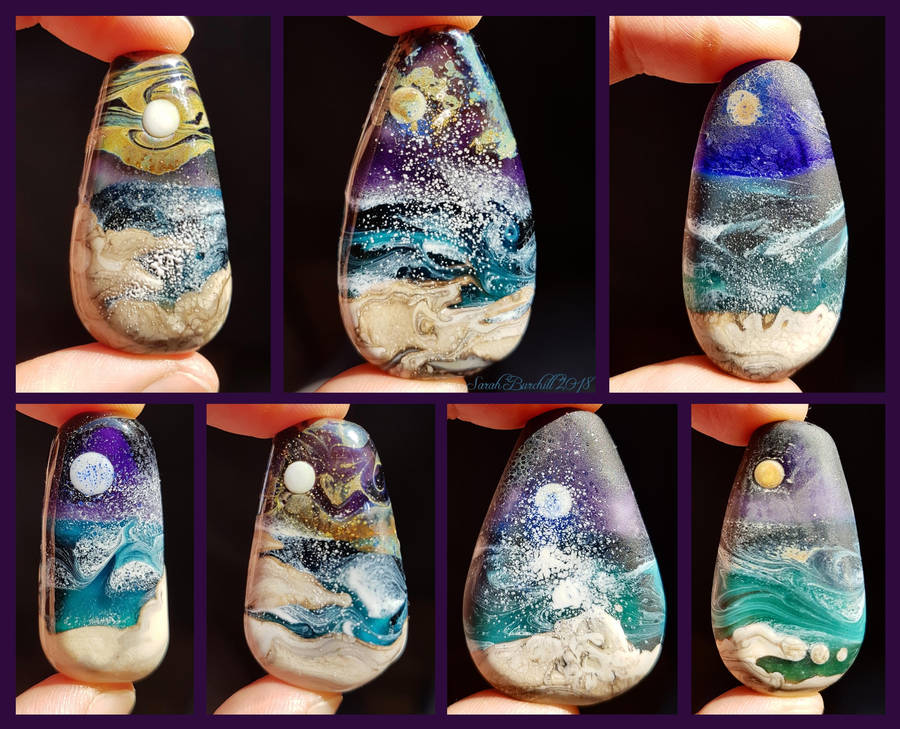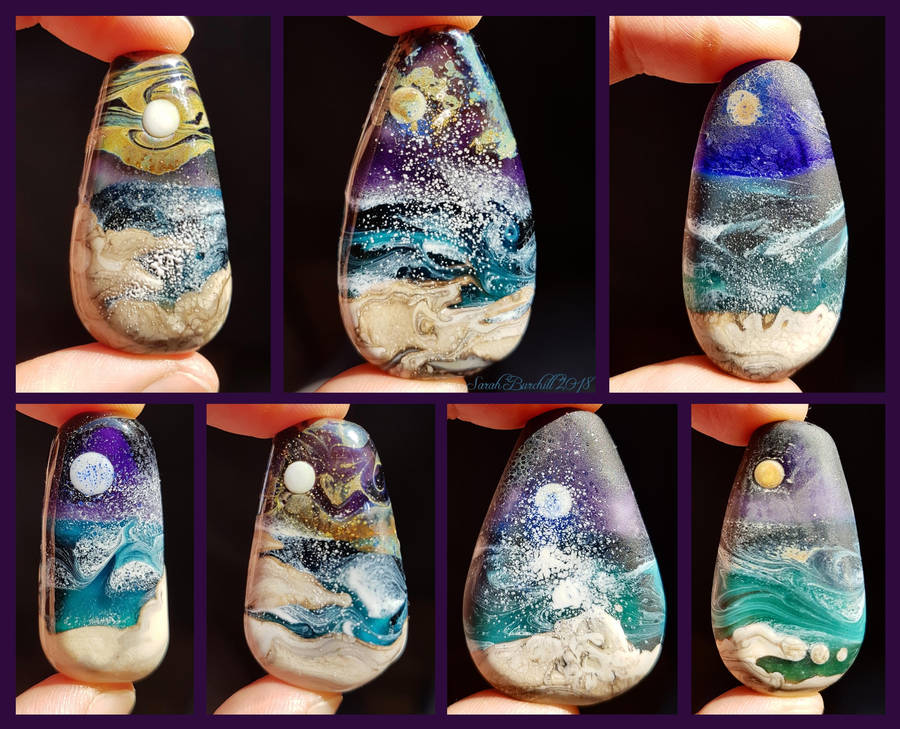 So, I decided, two years later, to carry on my "Sea Journey".
This time around I wanted warmer tropical notes in the colours, so I chose violet for the skies, galapagos teal tints and softer blue for the waves.
I wanted a place where a little turtle can live happily, so to speak. Not the cold and icy waters around Sweden or Scotland.
These will be turned into pendants and sold at the spring market in one months time, Stockholm Sweden.
..And I might make some icy ones as well. Just because I long for the sea and need to get it out of my system.

Reply

Thank you!
The base is lampwork, the white spray is enamel mixed in with the base bead.
Reply

Cool

really nice soft pallet to that not so rugged but dotty texture. Makes me want to go to the beach

did some enamel in elementary school but much more crude
Reply

These are very beautiful!
Reply