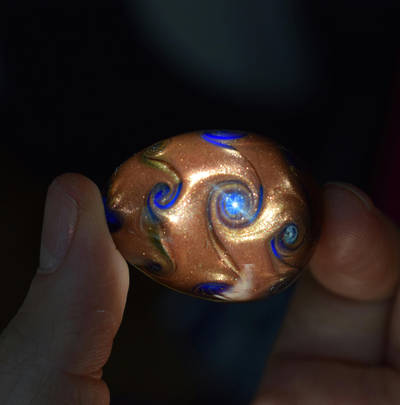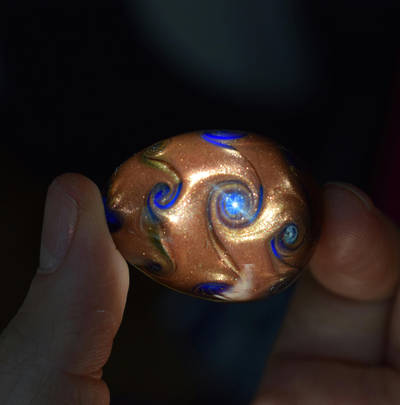 Watch
Lampworked glass in intense royal blue and goldstone.
The amazing blue colour, creamy red gold and intense light plays tricks and makes it look like it's glowing from within. Love it!
No photoshop, only cropping. Only the help of a strategically placed ray of sunlight.


Reply

Wow that is inspiring! I love glass work with so much depth!
Reply

That is awesome!

Reply

You are creating gems worthy of being mined in the deep dwarven cities of Middle Earth.
Reply

Beautiful!

Reply