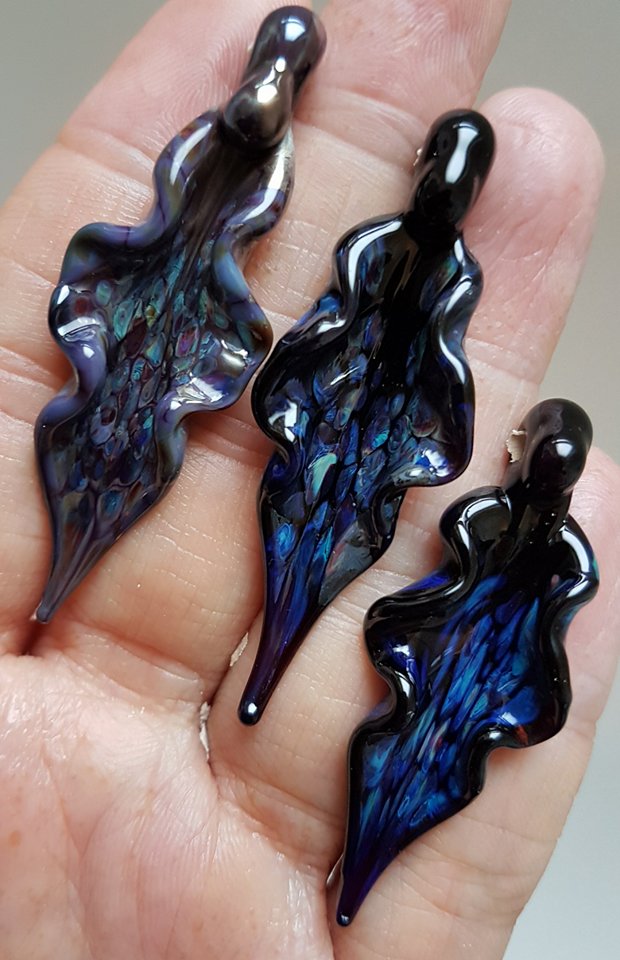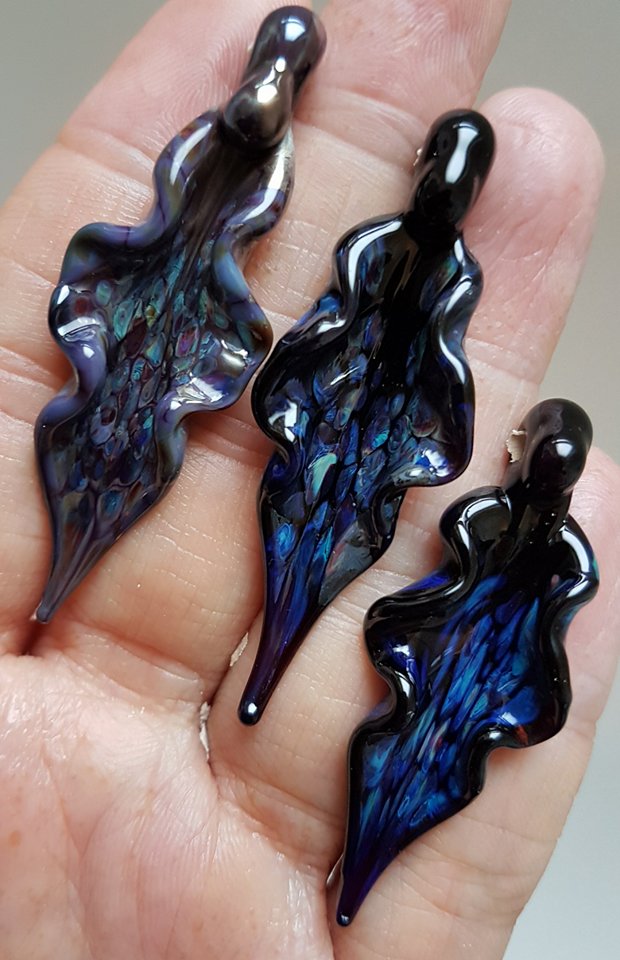 Watch
Glass pendants.
Some se little goddesses. Others see leaf. I see something inbetween.

Also; the colour scheme of these are a bit "alien Queen"-like, and the shape rather aggressive. I like them a lot!
One of the designs I keep returning to, year after year. Just changing the colours and tweaking the shapes.
(These were fresh off the mandrels and they are not yet cleaned from bead release in the picture. )