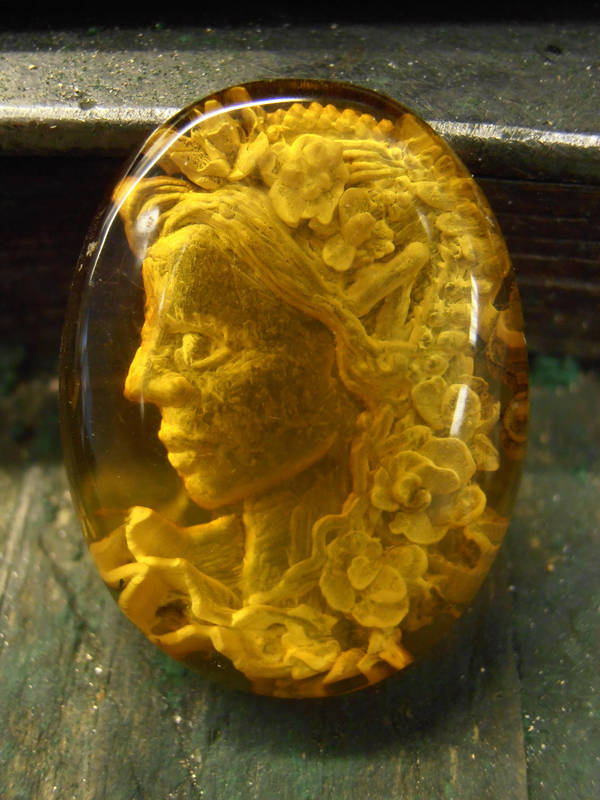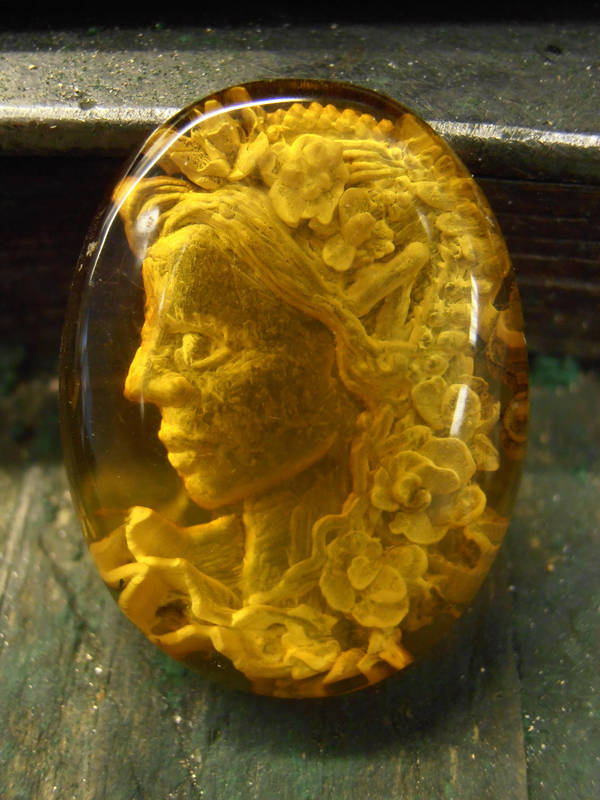 Watch
Decided to try what I've been wanting to make and challenged myself. -My first attempt on a cameo.
I've been dreading this moment and now I understand why most cameos got a Greek-style profile. (damn that nose bridge, I slipped, actually. >.< -Not too bad for a first try though. )

This amber cameo is carved in reverse and less than an inch tall. The strand of hair closest to her jaw line is about 0.5 mm wide. Eyelashes were drawn with a needle-tip burr.
Carved with miniature burrs in a thin slice of cabochon-cut natural Baltic amber piece.

Reply

Progressing nicely. You have the skill to work with smaller detail than you are currently getting. I have several burrs much smaller than .5mm, but I got them third-hand and haven't found a supplier yet; I hope they are still being made.
Reply

I need smaller tools!
I bought all the smallest burrs currently available to my trade - the lines are getting clumsy and I want finer lines indeed. If you see anything, please do let me know. It would be much appreciated.

Reply