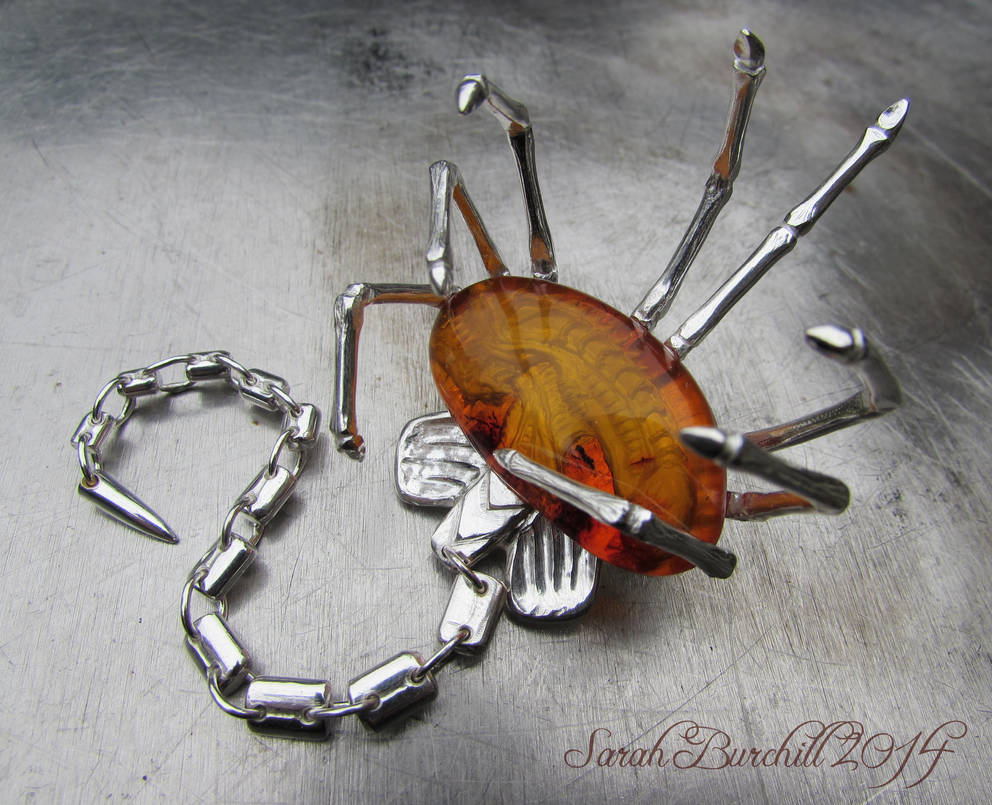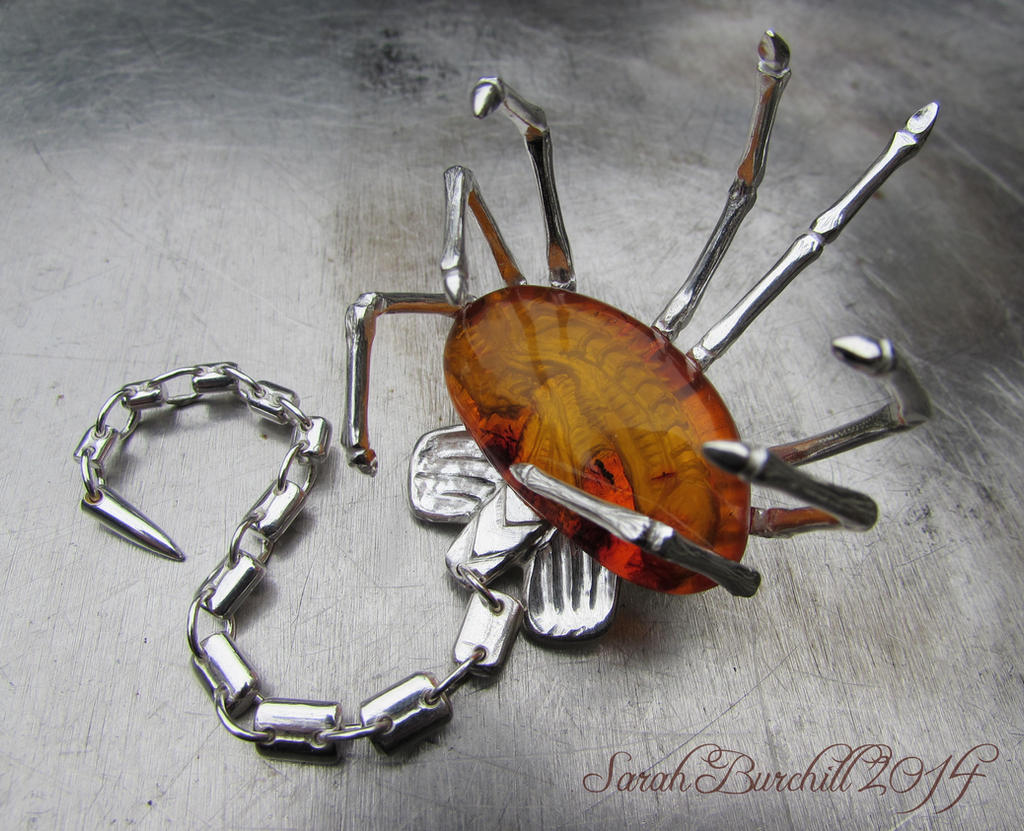 Watch
So, since I made the Giger intaglio of a warrior Alien from the movie "Aliens" I've been pondering how to set it.
I spoke with a friend about wanting to make a spaceship silhouette and he went
"Well, I'm just grateful you didn't make a Facehugger. Those things freaks me out!" ..
That stuck in my mind and I simply had to! Thank you, Luke!

Here it is -a sterling silver Facehugger brooch setting, the total piece being over 15 cm / 6 inches long from tip to tail, jointed for that true neck-cuddling feeling.
I'm so proud my chest could burst!





Facebook Weird and Wondrous:
www.facebook.com/pages/Sarah-B…


Creepy and gorgeous

Reply

Reply

This is the best thing ever! I LOVE IT!
Reply

Reply

Reply

Okay..
Now this thing I have to have.
Make me one!!

PLEASE!
Reply

It -is- for sale and the price is added at the bottom.
However, since it's a piece I made simply to show off at a convention I haven't considered taking "affordability" into account when making it. I love that you like it though! That usually means that I did something really well!

Reply

I really do.
I wish I could say, without question, that I'll take it, but that kind of money is not gonna be easy to come by. Doesn't mean I don't still want it. Just means that if someone makes you a solid offer on it, you should take it. In the meantime, I'm gonna go count some pennies.
Reply