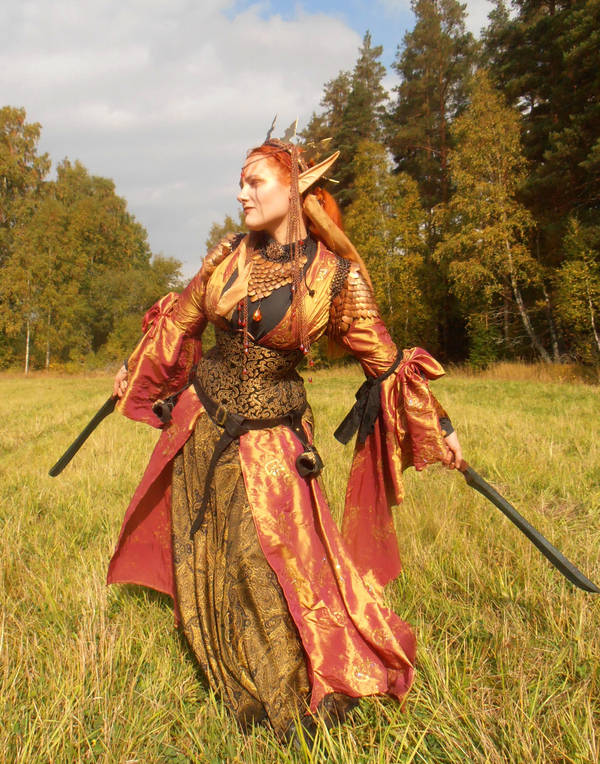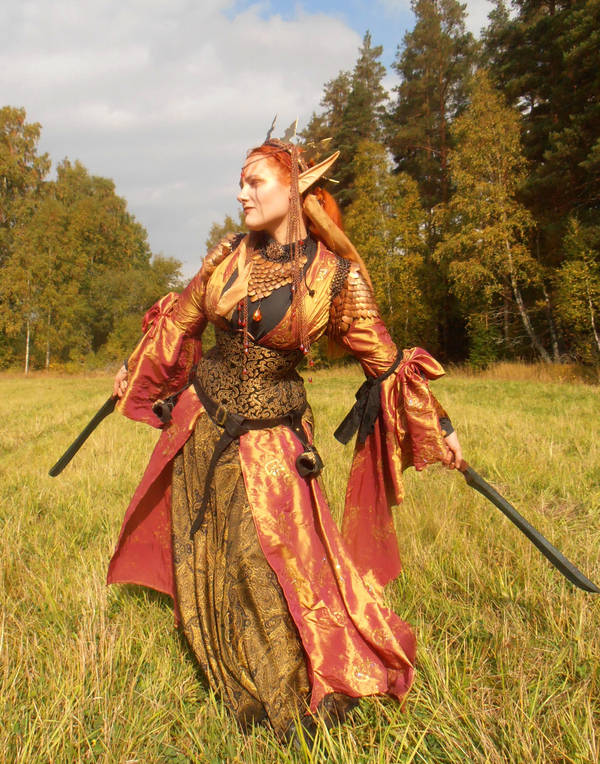 Watch
Another picture of my OC, Ember.
Played in Eleria, Sweden from 2005 - present day.
Still going strong. Now with 200% more kick-ass.

...This is amazing.

I usually have a "meh" reaction to people in cosplay or the like, but the dedication in this is amazing!
;u; It's inspired me to try to do something like this for one of my characters... a valuable thing as a writer in my opinion.

Reply

oh WOW! GORGEOUS! i love the scale mail and the two-toned silk! it really does look like flames!
Reply

Thank you - I love it.. I'm steampunkifying this gear for this weekend as well. Convention.. whahey!

Reply

gah your like the most amazing elf ever, i love the scale, and the chains from your crown
Reply