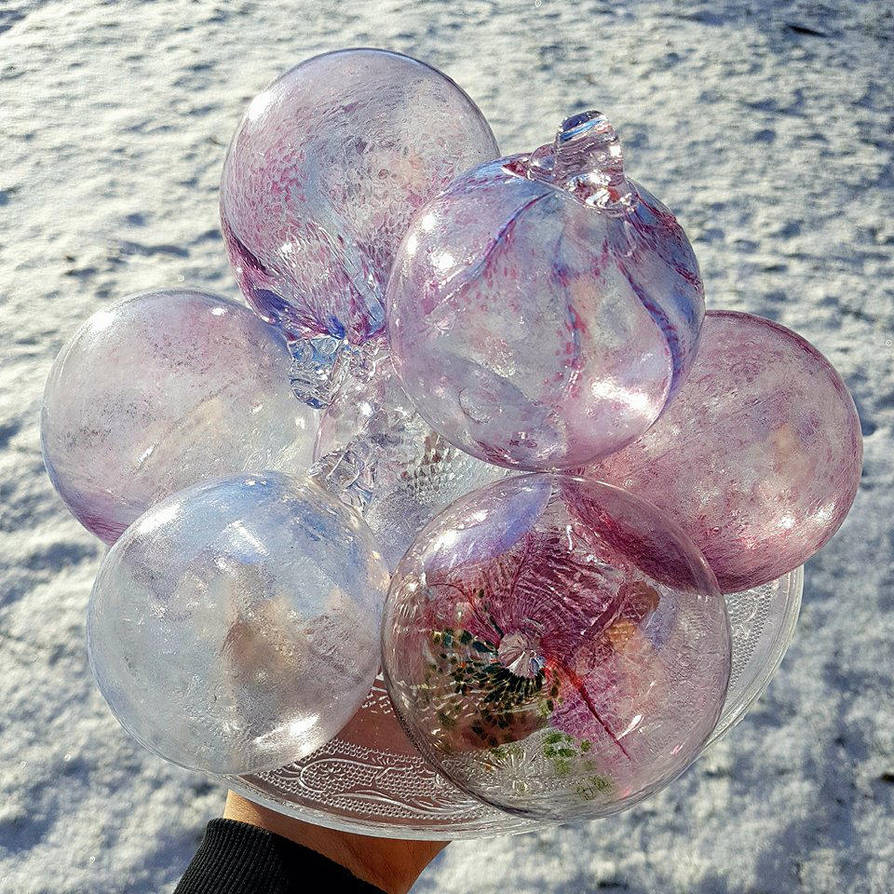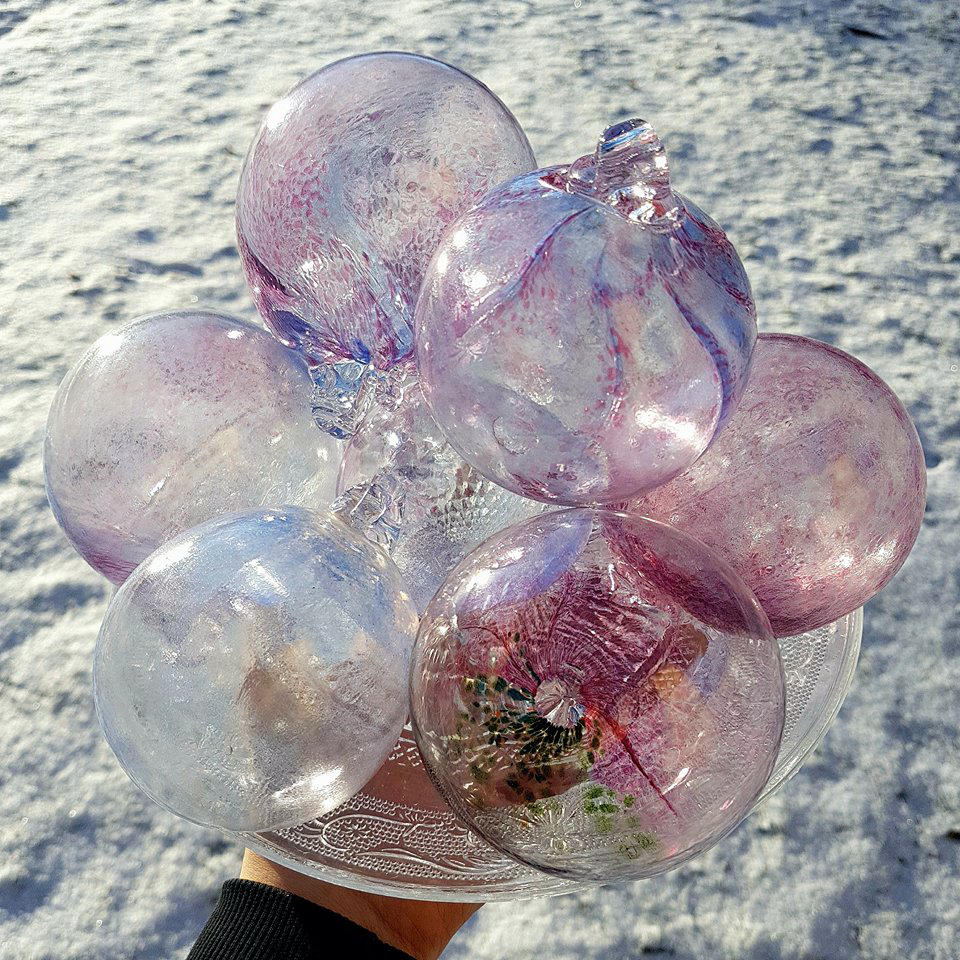 Watch
Decorative baubles of glass. These were inspired by a beautiful and magical LARP-setting.
A midwinter ball and glittering snow, fairies and rainbow frost..

Blown glass ornaments, meant to be hung in the window or in a tree in the garden.

I love the look of such things, but I need a real garden to put them in, and here, we just have too much public intrusion.
Reply

That's really a shame. They hail from the "witch ball".. Have a look!
Reply