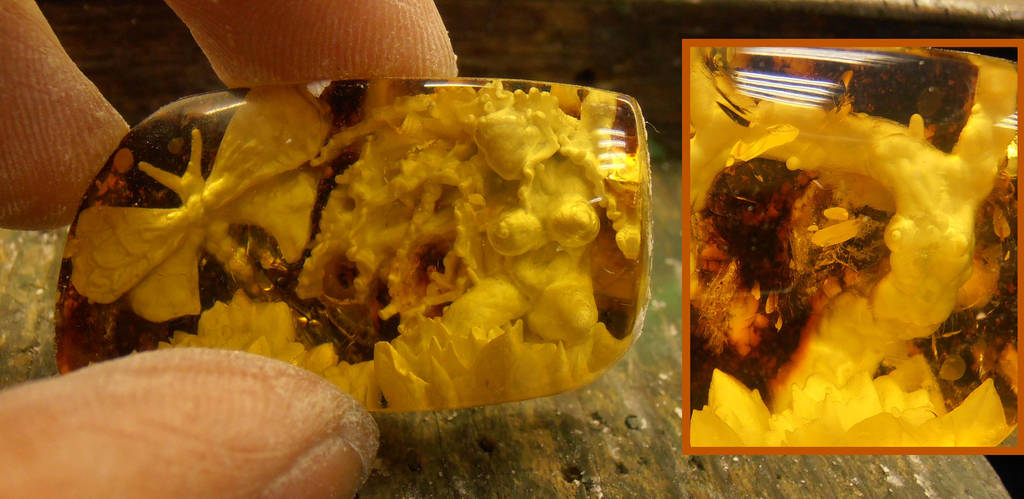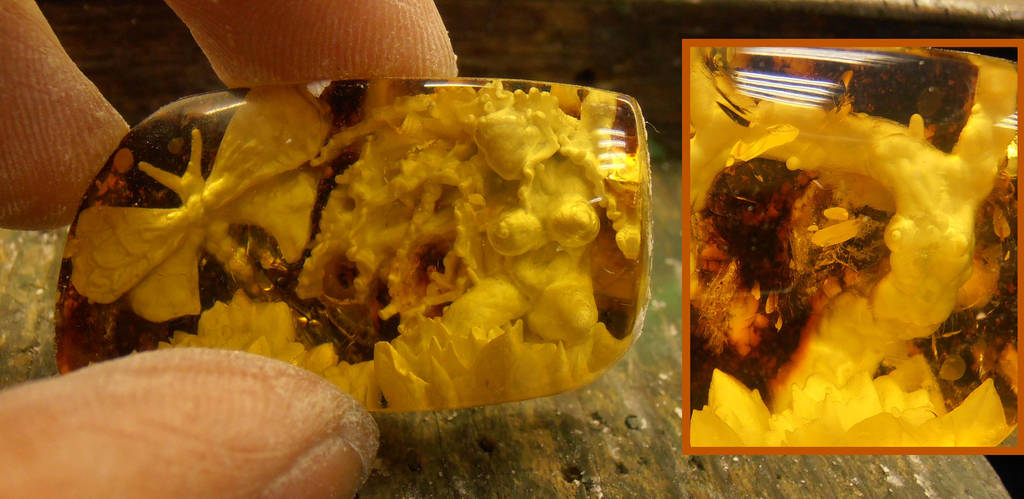 Watch
I was working on this, and once it was "finished" i saw that the tree part looked like a body.
I did regret my choice of motif, but without it in the first place, I wouldn't have gotten the inspiration to make it.
So today I brought it out of the drawer, looked at it and thought I could always saw it in two and keep the moth if the woman inside didn't turn out well.
Shaping the breasts was the trickiest part, and I'm not completely happy, but the branches that was there before were done too deep and I had to hide them behind something voluptuous...

She is emerging from the right flower, one leg buried into the petals.
Amber carving, deep into a thick piece of amber. My first attempt on a humanoid.
Suitable enough, the name for this piece from the beginning was "Chrysalis" - and it did indeed go through a transformation.
Here is the original.