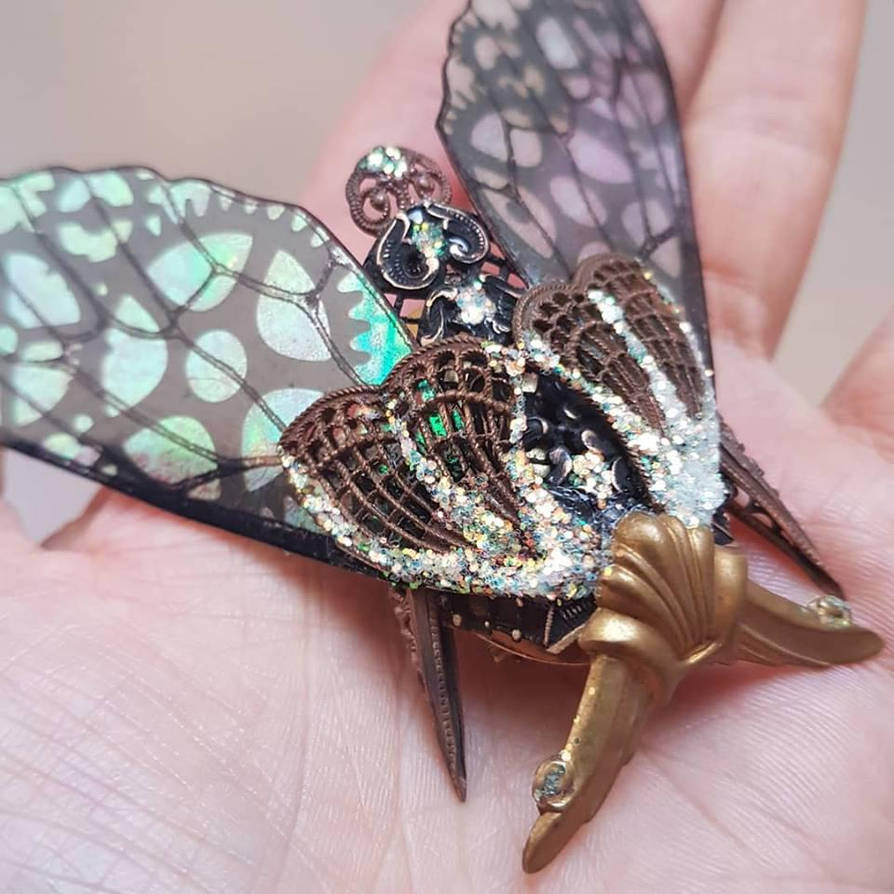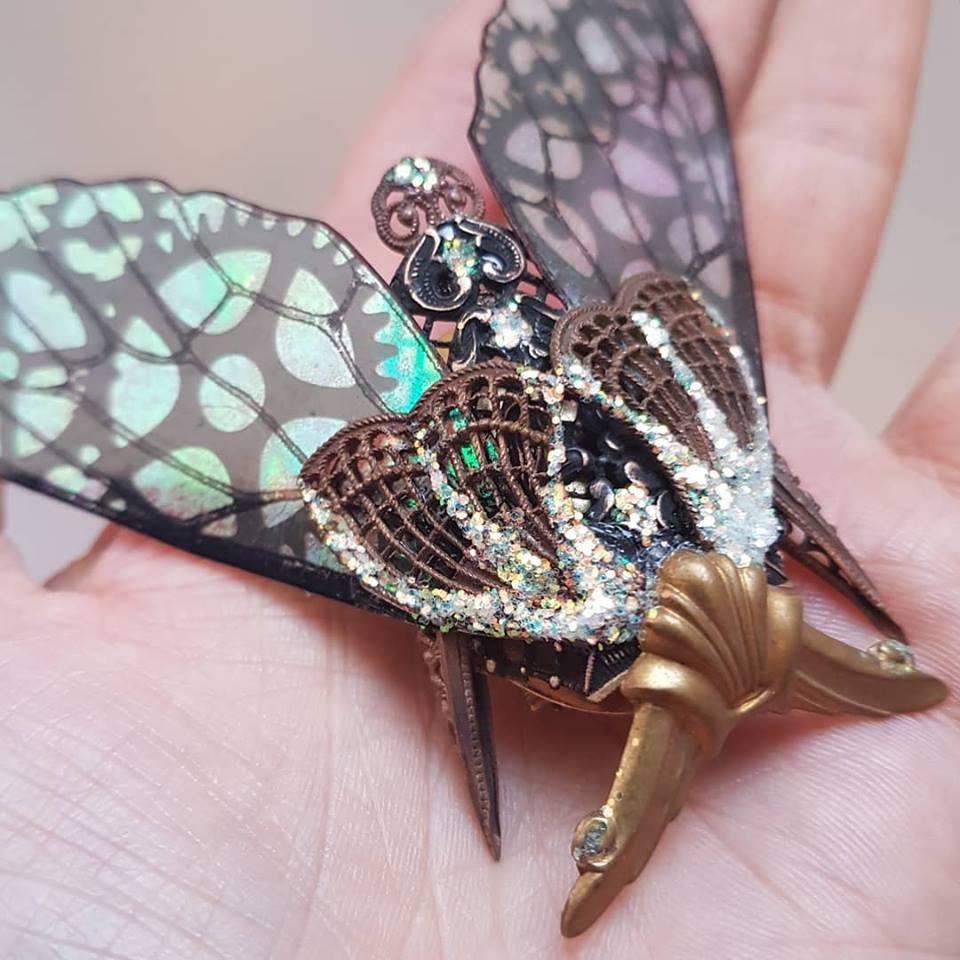 Watch
A small mixed media moth with iridescent see-through sprocket wings.
Scarf clip mounted and can reside on your shoulder, on a tie, epaulette, diadem or wherever you feel like clipsing it in place.
One out of several; I am in the experimental phase of these who have been going through chrysalis in my mind over a few years.
At last they are slowly materializing.